Casa Verde: Ikea's in the Housebuilding Biz
Casa Verde: Ikea's in the Housebuilding Biz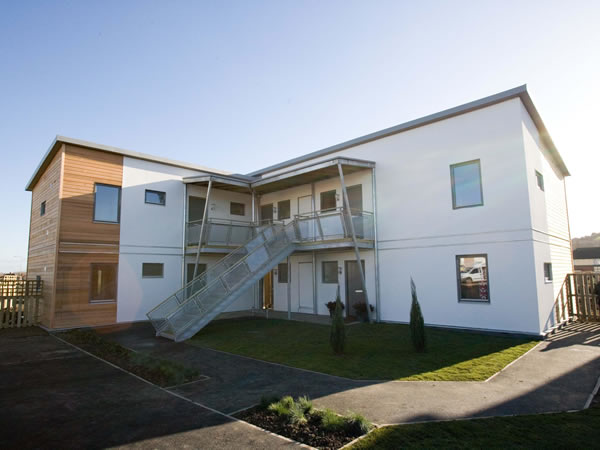 1
Casa Verde: Ikea's in the Housebuilding Biz
Thanks to a heads-up from Tdamji, I was reminded of the smartly affordable housebuilding business, BoKlok. BoKlok (pronounced "book-look"), means 'live smart." Based on the idea that everyone should be able to afford quality and attractive homes that are roomy, safe, and have access to green space, the homes have an open layout, lots of light, high ceilings, and a modern look. And yes — these homes are made by Ikea.

To find out more about these homes, and to see a gallery of photos, just read more.
Ikea has teamed up with construction firm Skanska to construct these modern, flat-pack homes. The homes, which are available for sale in Sweden, Finland, Norway, Denmark, and England, all come with the same package and features, including Ikea kitchens, solar panels, and energy-efficient heating. Available in either terrace-style buildings or flats, the two- to three-bedroom homes use natural materials and make smart use of space. Aimed at first-time homebuyers and young families, the homes offer an alternative to the crowded, over-expensive housing market. While the final product is yes, a little generic and overwhelmingly Ikea-like, I do like the company's commitment to green building and affordable homes. What do you think of these homes?
Latest Home