Since bathrooms are a very high-traffic area of any home, it makes total sense for them to be comfortable . . . and it seems that nobody takes bathroom luxury more seriously than celebrities! When planning their multimillion-dollar mansions in the best Hollywood neighborhoods, you'd best believe that your favorite celebs prioritize glamorous bathroom design. These 10 bathrooms have it all, from marble walls to ocean views:
Source: Chris Cortazzo [1]
Jennifer Lopez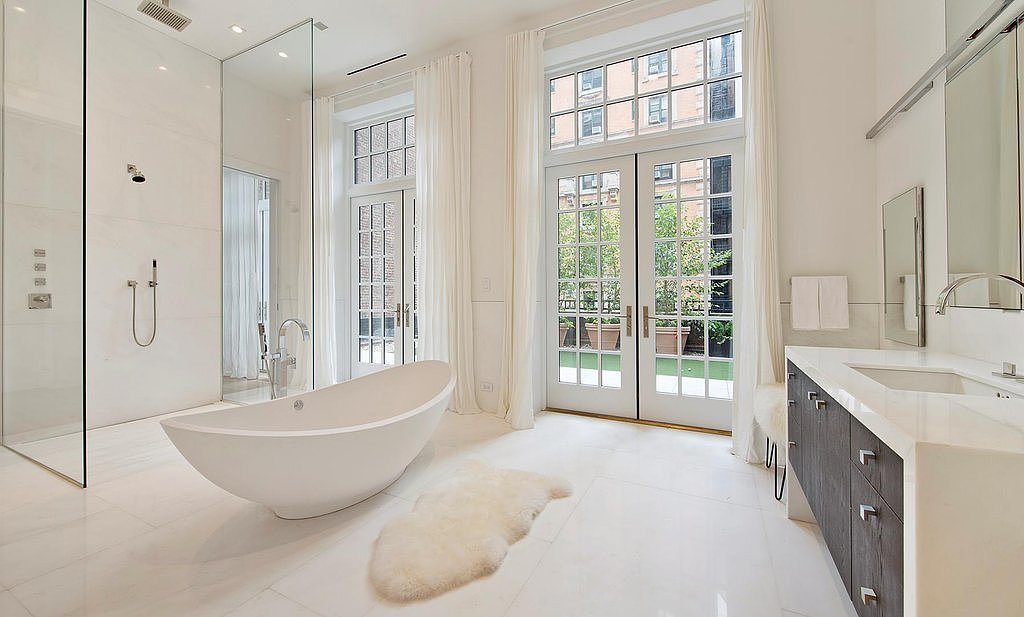 Floor-to-ceiling windows and glass doors offer plenty of natural light for her luxurious master bath, which boasts a soaking tub and a gigantic steam shower. Want more? Check out the rest of her dazzling penthouse [2]!
Michael Bay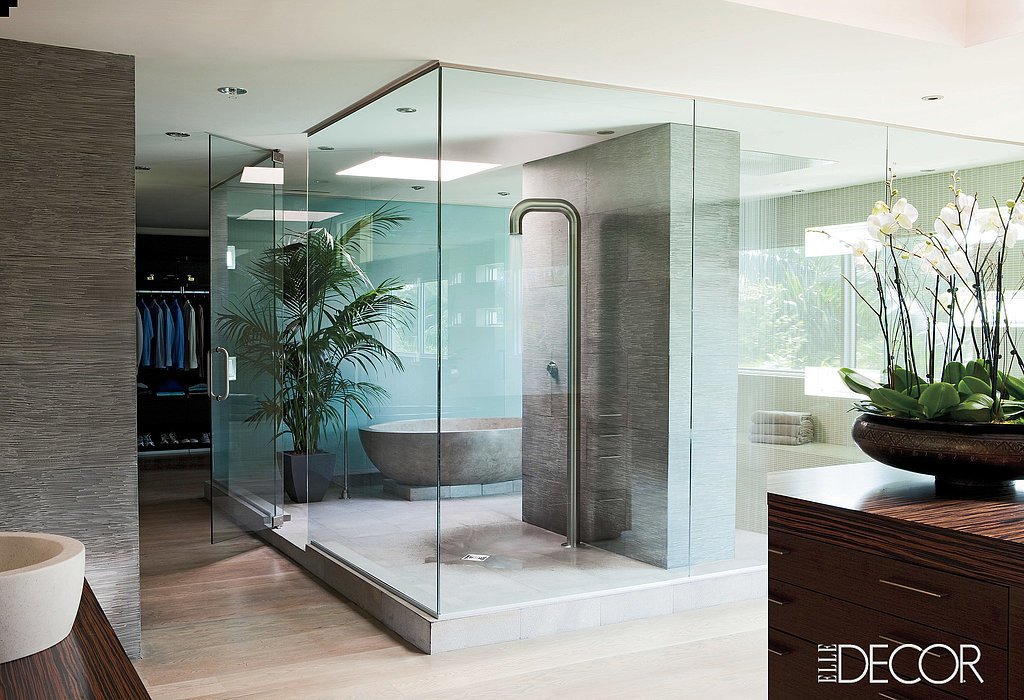 He may be known for his hit Transformers film franchise, but director Michael Bay is more than meets the eye. His luxurious home [3] includes a cast-concrete bathtub and a massive shower!
Source: Roger Davies for Elle Decor [4]
Renée Zellweger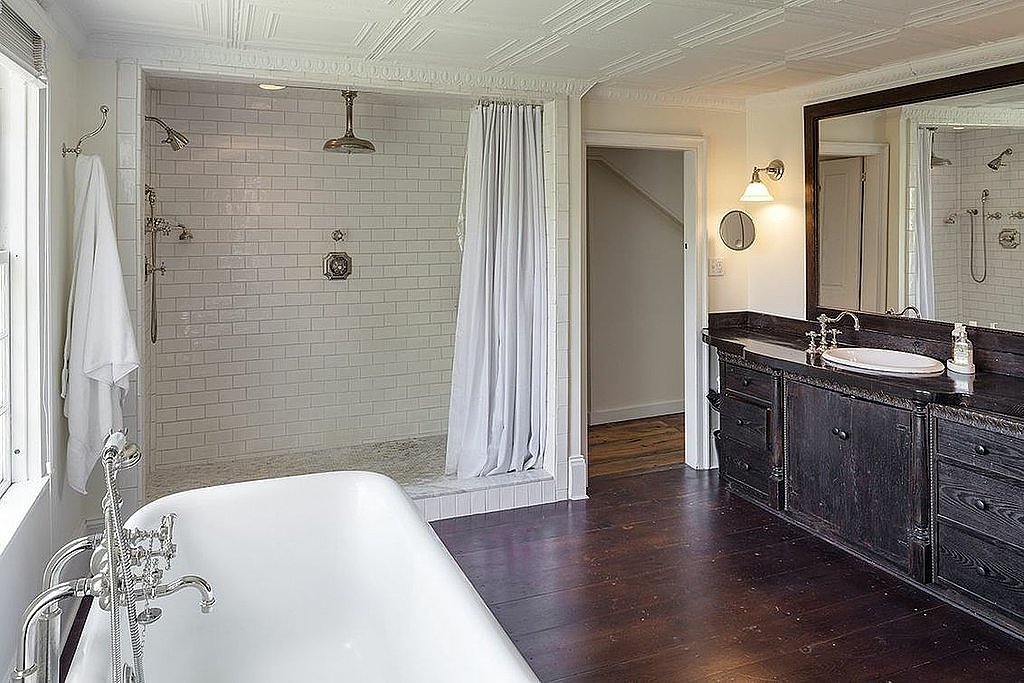 Just like the rest of her Connecticut home [5], Renée Zellweger [6]'s bathroom combines luxury with rustic country touches.
Source: Landvest [7]
Benji Madden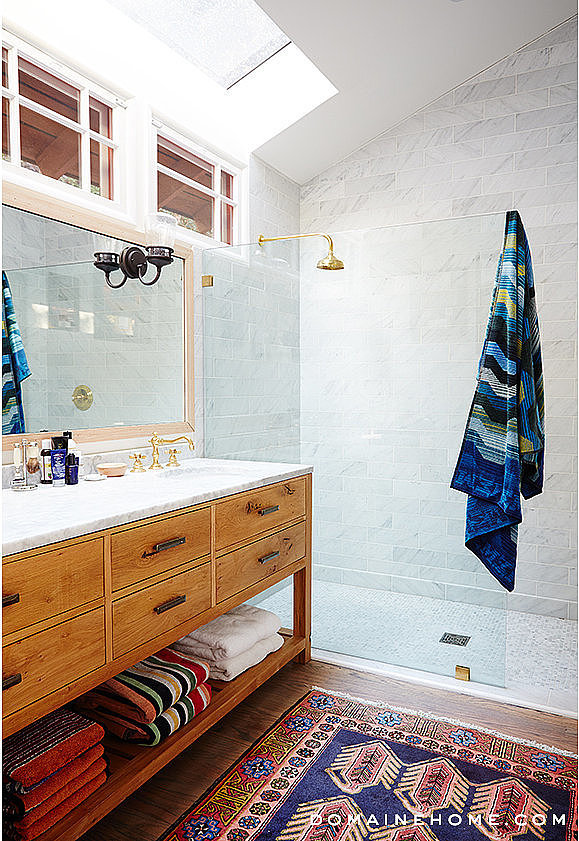 While you might assume that sister-in-law Nicole Richie [8] helped style Benji Madden's chic home [9], he actually designed it all himself. The whole house is beautiful, but the rocker truly outdid himself with this bathroom!
Source: Justin Coit for Domaine Home [10]
Kim Kardashian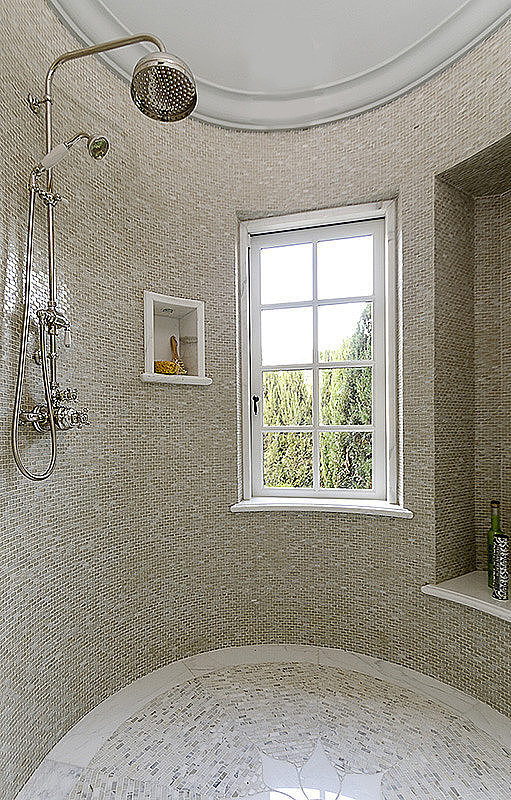 This gigantic tiled shower is inside one of Kim Kardashian [11] and Kanye West [12]'s 10 new bathrooms. After dropping $20 million on a new home [13], we're sure that the rest of the restrooms are equally luxurious.
Source: Zillow [14]
Pamela Anderson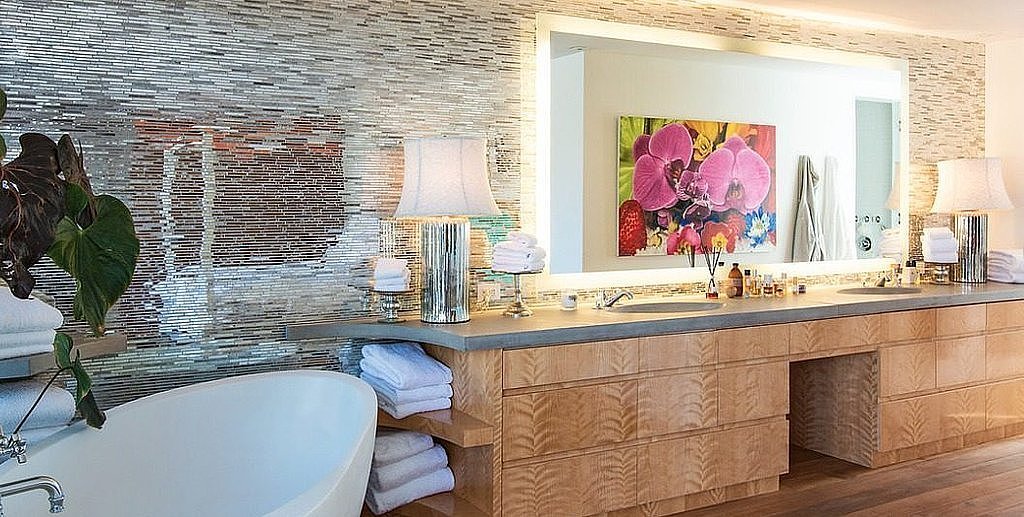 The former Baywatch star is no stranger to the water, which explains the huge soaking tub in her Malibu, CA, mansion [15]'s master bathroom.
Source: Chris Cortazzo [16]
Liv Tyler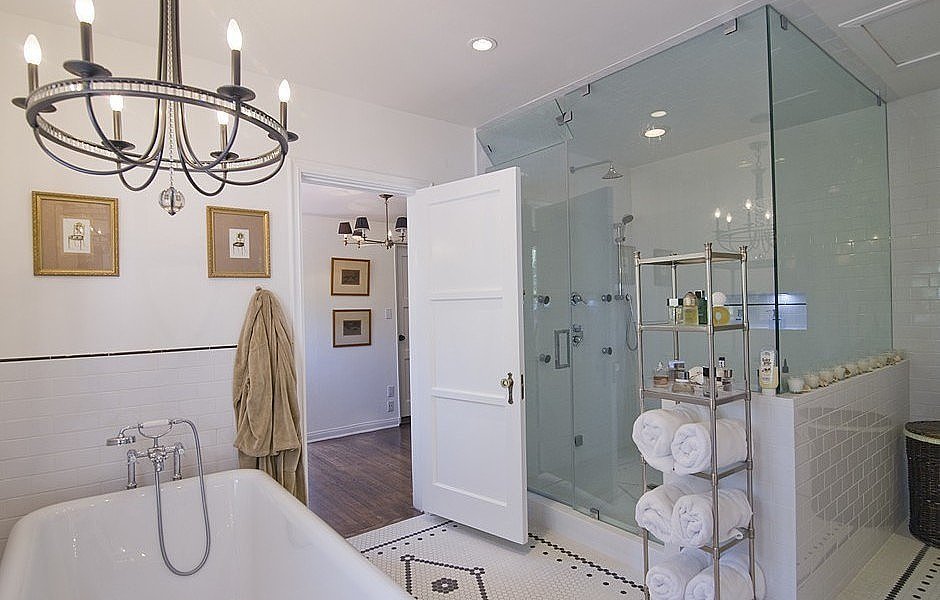 While Steven Tyler's daughter no longer calls this estate [17] in LA's Los Feliz neighborhood home, the memory of her incredible bathroom will last forever.
Source: The Agency [18]
Kourtney Kardashian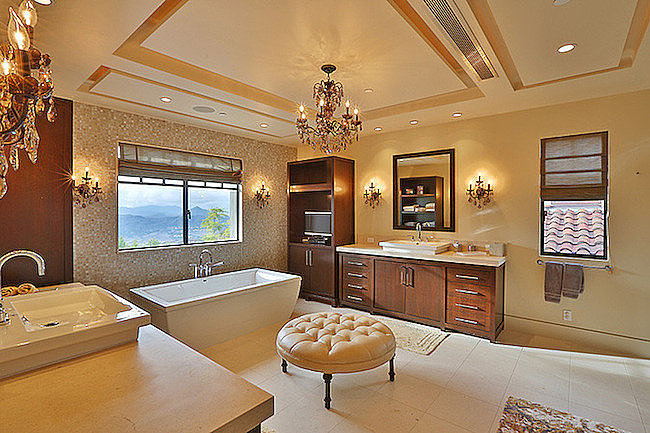 Despite frightening reports that Kourtney Kardashian's new estate is filled with black mold [19], her bathroom is completely incredible. Let's hope the mold doesn't affect that huge bathtub!
Source: Trulia [20]
Yolanda Foster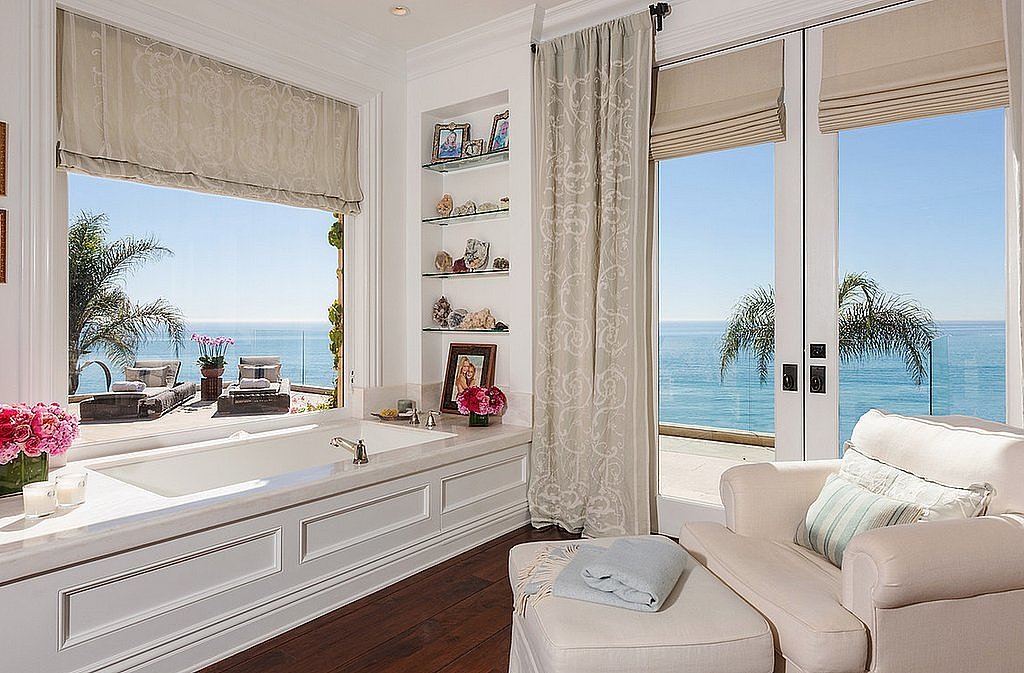 The scenic views from this Real Housewives of Beverly Hills star's beachside mansion [21] bathroom are absolutely breathtaking. What a spectacular way to take a bath!
Source: Chris Cortazzo [22]
Beyoncé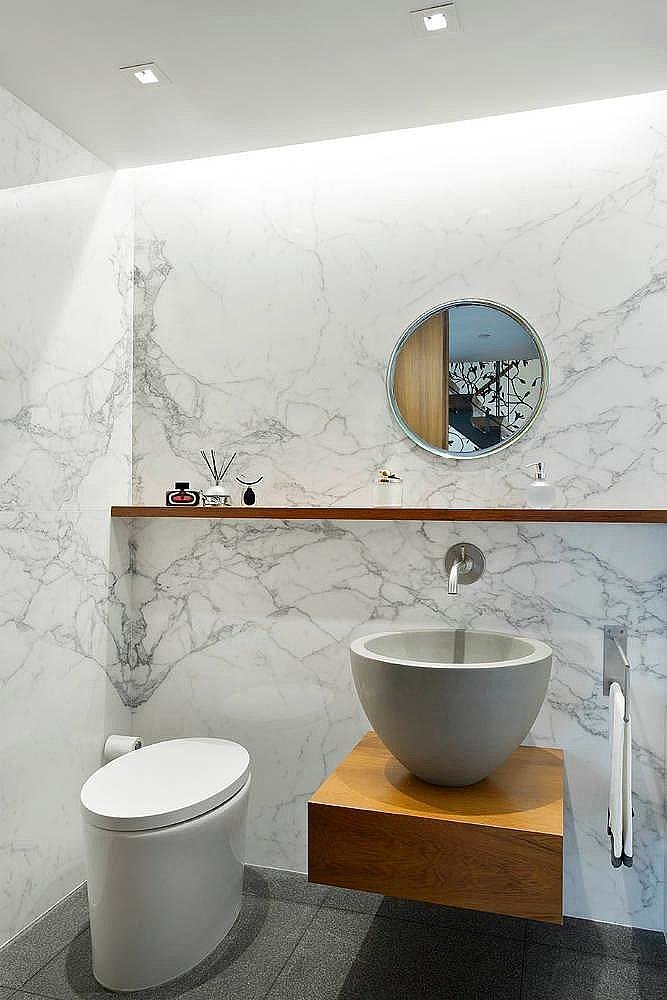 Reports say that Queen Bey is planning to purchase this New York penthouse [23] — and with a bathroom this incredible, nobody can blame her!
Source: Town Real Estate [24]
Miley Cyrus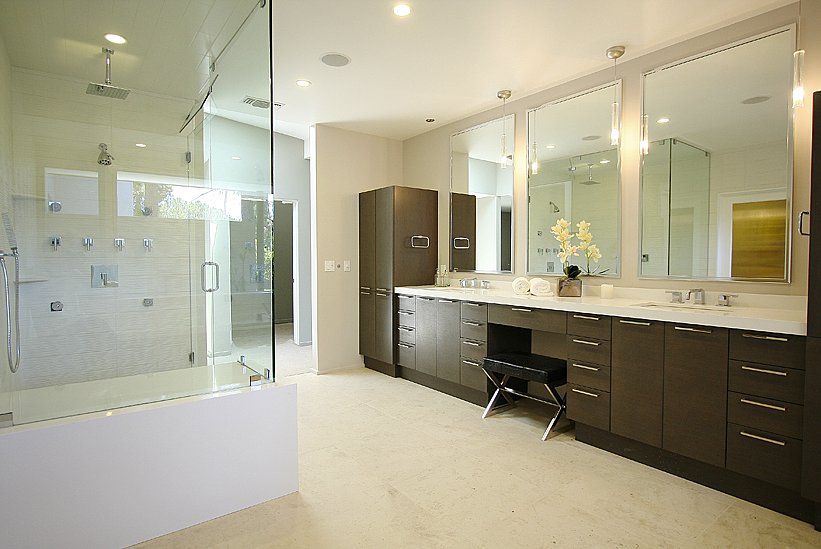 When you party as hard as Miley Cyrus [25], you need a place to unwind at the end of it all. The pop star's master bathroom is completely gorgeous, just like the rest of her Southern California home [26]!
Source: Zillow [27]
Lauren Conrad
What could be more star-worthy than a marble-topped vanity complete with a lightbulb mirror? Lauren's Beverly Hills penthouse [28] proves she's all grown up.