Citrus Bouquet Decorating Tips
Quick Tip: Add Citrus to Winter Bouquets
Like us on Facebook
In many regions of the country, finding a wide variety of beautiful blooms in the Winter months is sometimes challenging. Instead of sticking with the same mix of roses or carnations, fill out your bouquets with a variety of your favorite citrus instead. I particularly love the look of these gorgeous arrangements spotted on The FlowerSchool's blog.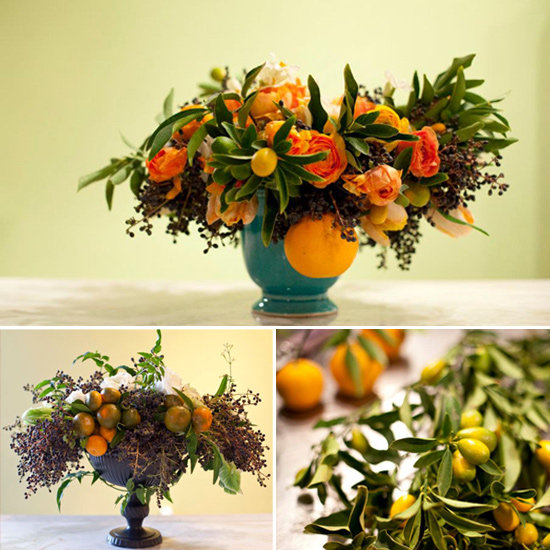 Head to green markets, farmers markets, or Asian groceries to find citrus still on

the branch

or displaying leaves. Kumquats, pictured in the bottom right photo, are a wonderful addition to bouquets, given their smaller size. Mandarins, satsumas, and blood oranges would also all add drama to a bouquet. In lieu of branches, use bamboo skewers to suspend the oranges within a bouquet, filling in the area around them with fuller flowers that camouflage the skewers. Think ranunculus, roses, or mums — showy blooms that take up a lot of volume.