It's hard not to look to designers, models, and bloggers for every single bit of fashion inspiration. Sure, they have dream-worthy wardrobes and killer closets, but let's be real: how many of us actually have huge walk-in closets? For inspiration that's just as chic [1] but a little more practical, we're looking to fashionable everyday ladies on Instagram to show us how it's done. Once you get a look at their spaces and all the tips we can take away from them, we have a feeling you'll be running home ASAP to give your closet the makeover it deserves.
Source: Instagram [2]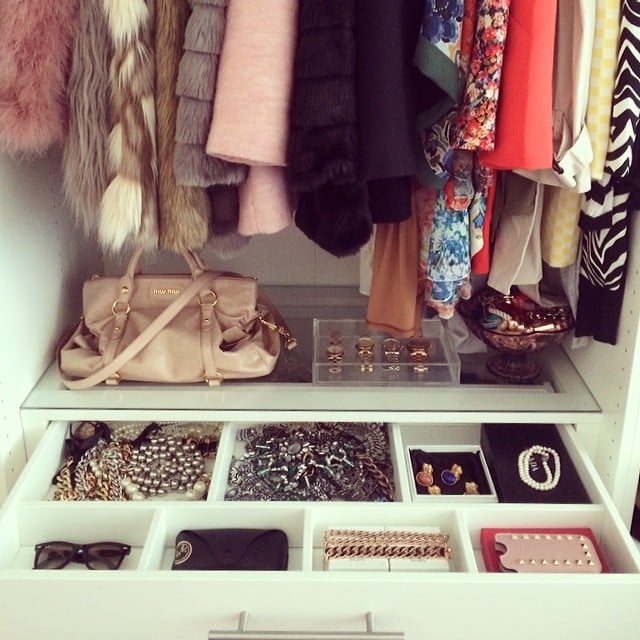 You know that organization is key [3] for a great closet — but even the smallest of items needs a proper place. Take a note from this instagrammer and consider translucent accessory cases that show off your best finds while keeping your space tidy.
Source: Instagram user thebeadayse [4]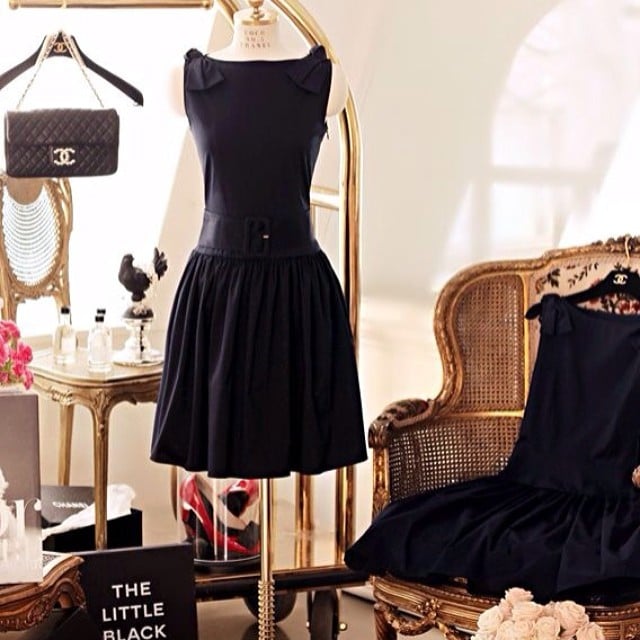 We just love the idea of decorating your wardrobe space with a dressmaker bust — just be sure to keep it outside closet doors so everyone can see how fabulous it is.
Source: Instagram user cantinhodasvaidosas [5]
This fashion-lover sure knows how to give us major vanity and closet envy. Not to fear, though: you too can make your own space feel fancy no matter the size by hanging bold accents like a chandelier, overhead light [6], or dramatic mirror.
Source: Instagram user marielsvestergaard [7]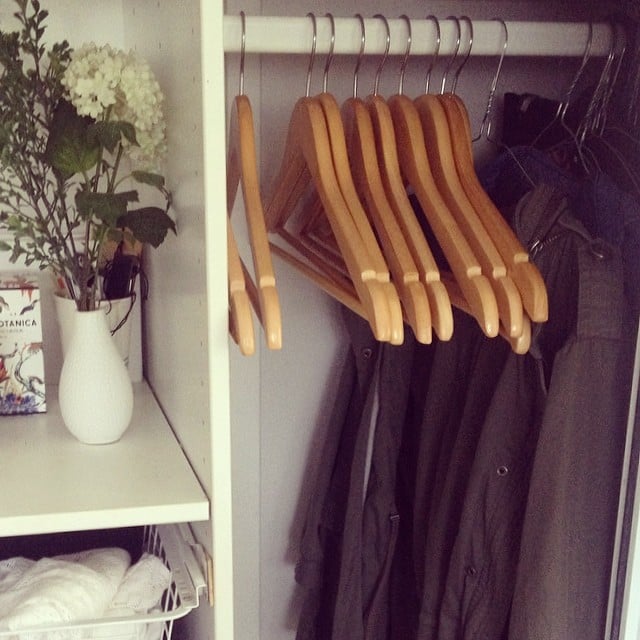 Flowers aren't just for coffee tables. Let this instagrammer be an inspiration to us all — there's something special about seeing beautiful blooms next to your most prized fashion pieces.
Source: Instagram user gmlovver [8]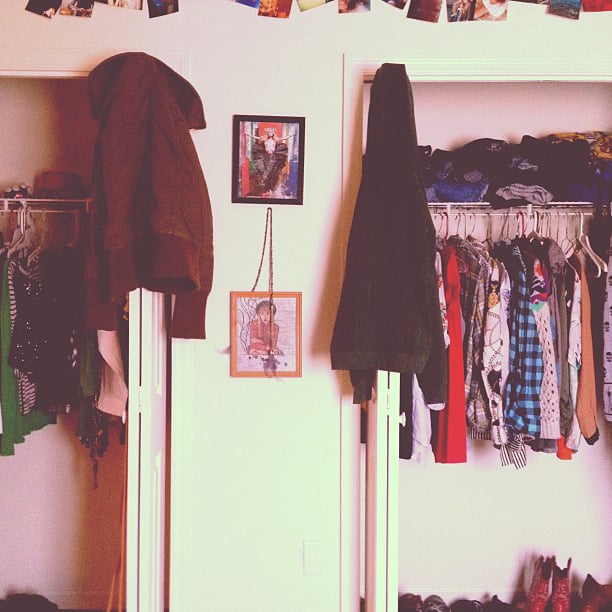 If there's one thing that makes a great closet, it's when it reflects your fun personality. One of the best things about this closet is the funky prints and accessories that give it extra flair. Your closet is probably the most fun space in your entire place, so follow suit!
Source: Instagram user indirabroccoli [9]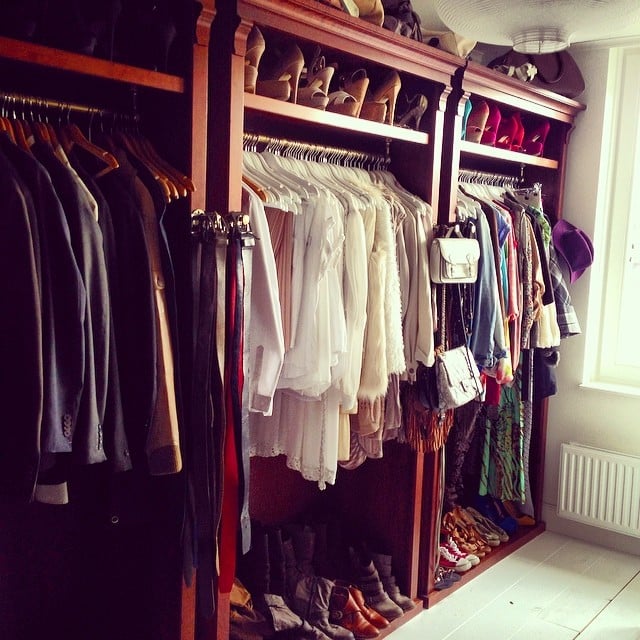 Check out how this Instagram user expertly arranges all her clothes and accessories. Even belts and purses are hung in a way that's convenient but creative.
Source: Instagram user tessevenboer [10]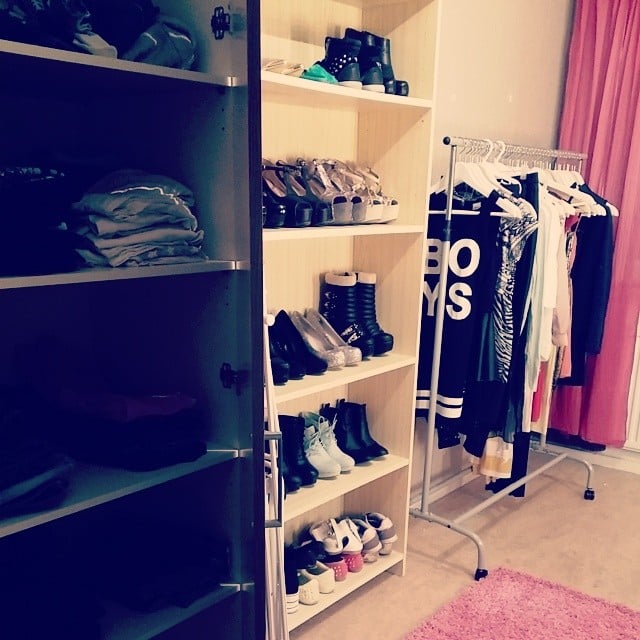 If you don't have a walk-in closet already built in, make one yourself. A hanging rack and extra shelving are not only practical if you live in a smaller space, but they double as decor when you showcase your best pieces.
Source: Instagram user carrowskii [11]
Notice how this user's clothes are arranged by color (fabulous) and how even the sneakers are placed in a way that give the space some spunk. Staging at its finest!
Source: Instagram user malinbrinde [12]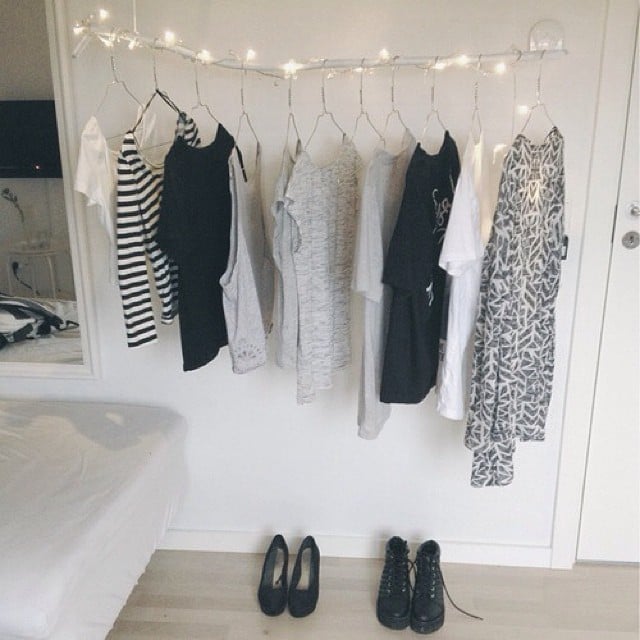 If you're scared a rolling rack will take up too much space, take a tip from this resourceful instagrammer. Consider installing a (sturdy) rod so you can hang your clothes without taking up precious floor space.
Source: Instagram user valentine_marilyn [13]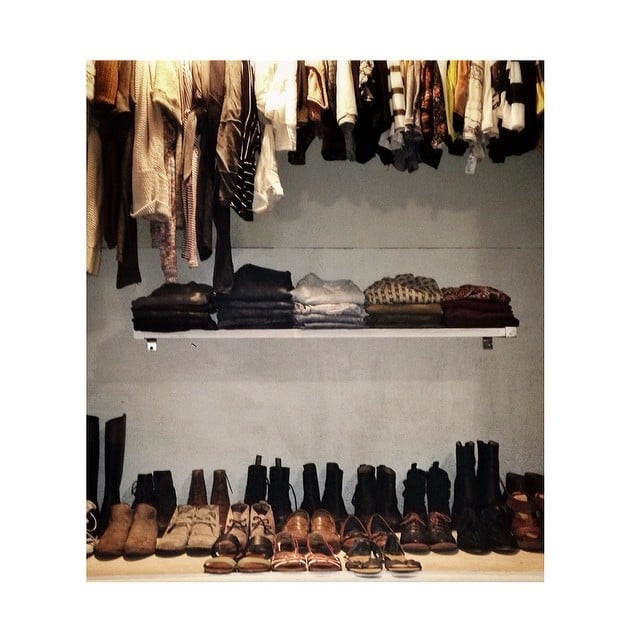 Not only is this closet maven superorganized (major points), but she uses an extra floating shelf to keep all her pants in sight while out of the way. Genius.
Source: Instagram user thee__tatianatirzah [14]
How great is this idea? A bright mirror will instantly jazz up your closet space, and you can easily create the look with just a few DIY [15] skills.
Source: Instagram user bynamesakke [16]