Desire/Acquire: Burlap Chandelier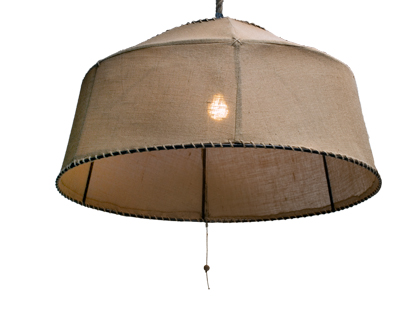 Fresh off of my burlap bonanza roundup, which featured this Jayson Home & Garden Caravan Chandelier ($1,295), made of an iron frame covered with a burlap potato sack, I spotted a much more affordable version of the light fixture. It's certainly handsome and lends a rustic industrial aesthetic, but I wouldn't pay a penny over a grand for it — if that. Want to see where you can buy the exact same chandelier for less? Then read more.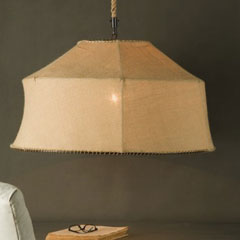 The Caravan Trapezoid Chandelier ($987.50) from The Paris Market will save you just over 300 smackers. But you know me, I'd say go for a DIY before you buy.