Desire/Acquire: Oversize Ruffle Laundry Bag
Like us on Facebook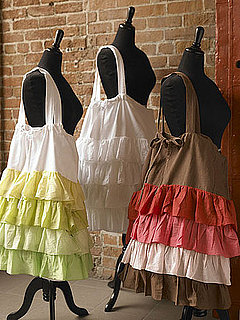 Looking to add some girly flounce to your laundry routine? Then check out India Rose's White Devil Bag ($56). It's super cute, and who can resist heading to the laundromat when she's carrying her dirty duds in this fabulous canvas ruffled bag? Still, at over 50 smackers, it's a little hard to justify all that cuteness.


Good news: There's an exact match for less than half the price. Find out all about this great steal when you

.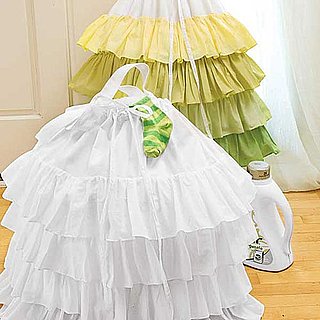 The Ruffled Laundry Bag from eco retailer Acacia is only $22.97. Made of the same sturdy cotton canvas, and boasting four tiers of ruffles, this bag is an exact match for the White Devil Bag, at a much lower price.