Our recipe for instant Spring can be pulled off in just a day — no time-consuming DIYs or buckets of paint necessary! It's all about easy switch-ups that shake off the Winter chill and add instant cheer. Now that your clocks have moved forward, it's time your home does too.
— Additional reporting by Emily Bibb
Source: Anthropologie [1], Style Me Pretty [2], and Emily Henderson [3]
Botanical Whimsy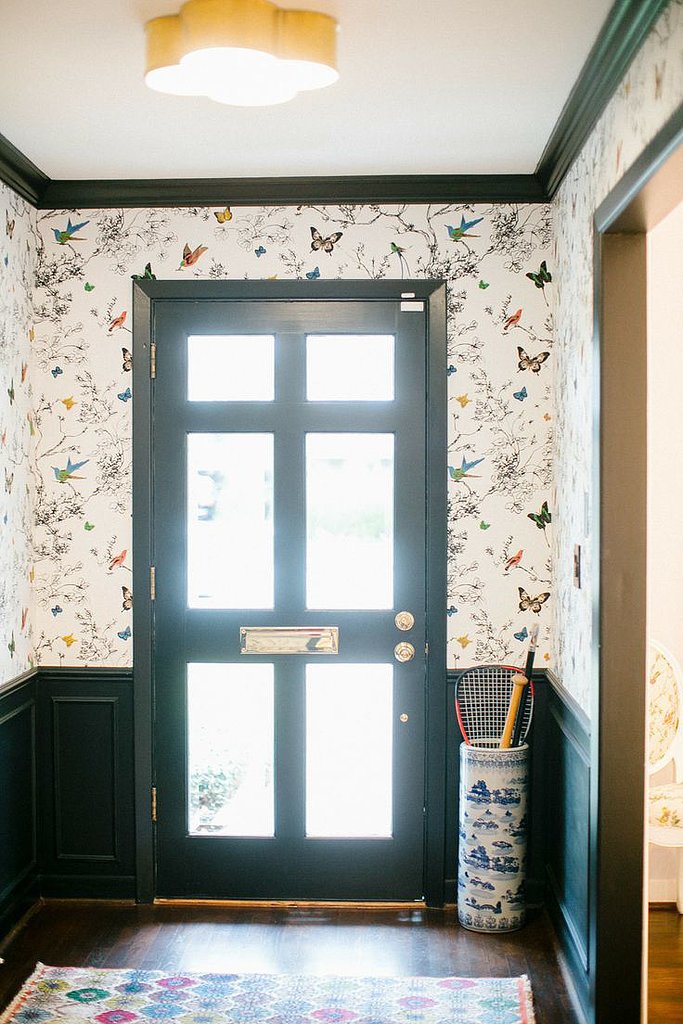 Since wallpapering an entryway takes time, money, and serious commitment, try a less permanent solution, like these Lulu DK art decals [4]. How fun would it be to do an accent wall with these?
Photo by Kimberly Chau [5] via Style Me Pretty [6]
Branching Out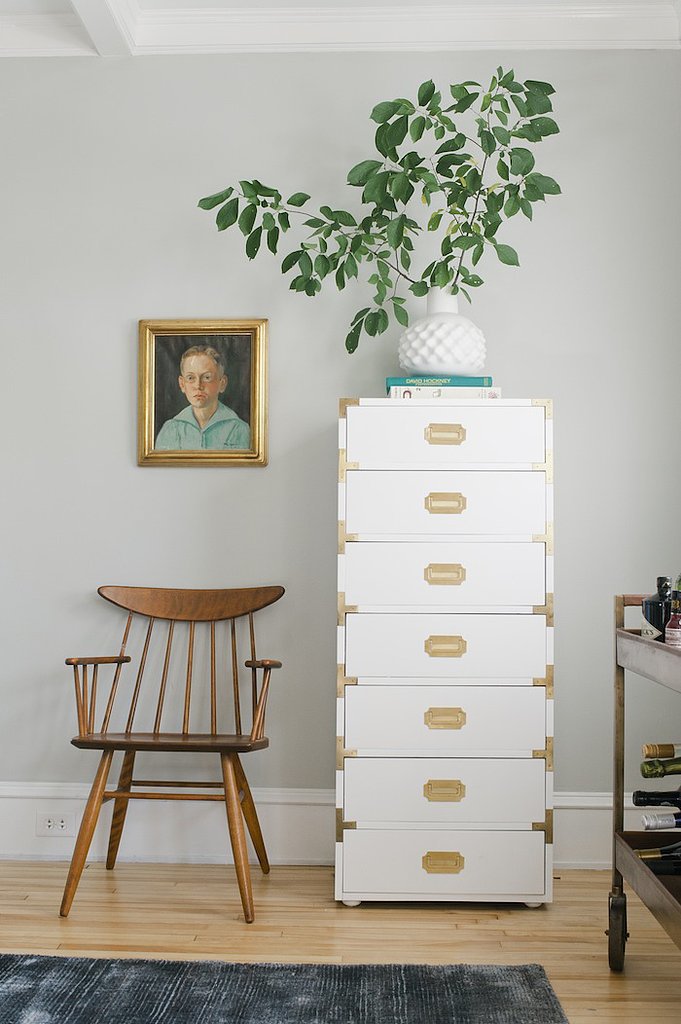 If you're waiting to sprout a green thumb before committing to that fiddle leaf fig tree [7], the wait is over. Take a shortcut to the indoor tree trend by arranging leafy or blossoming branches into a vase. Placing the vase on top of a tall piece of furniture helps to create the height and illusion of a tree.
Photo by Melissa Oholendt [8] via Emily Henderson [9]
Fresh Bedding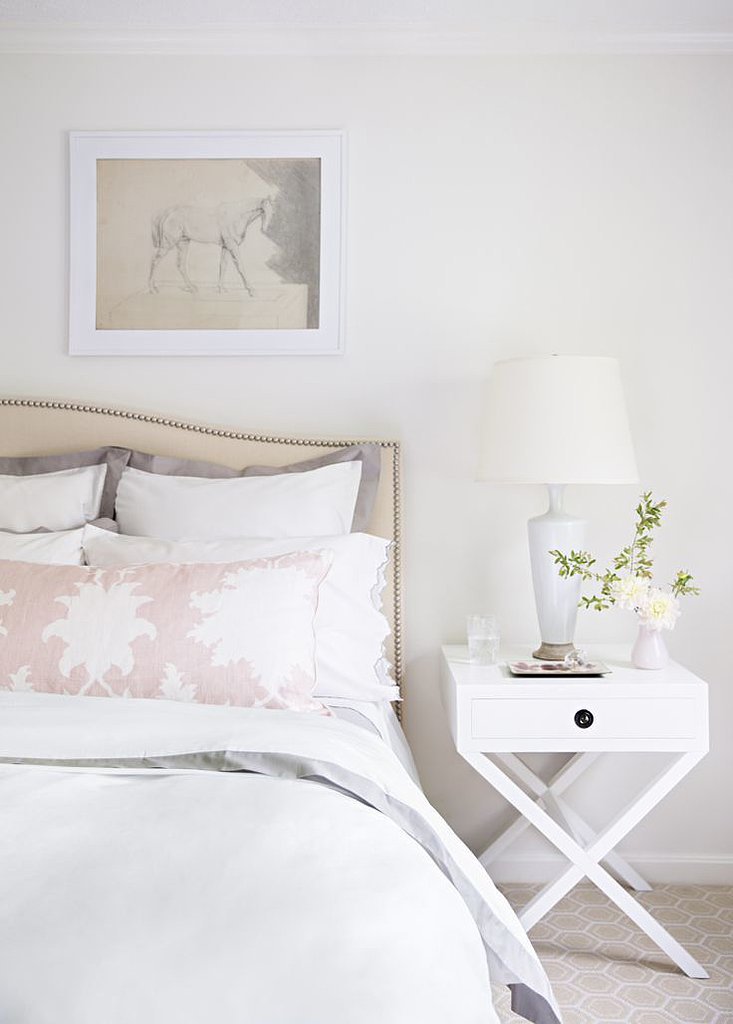 Nothing drastically changes the vibe of a bedroom like a new set of bedding. If spending a lot on a Spring-fresh bed sounds daunting, save money by perusing this pretty roundup of bedding sets under $100 [10]!
Photo by Brittany Ambridge [11] via Style Me Pretty [12]
Pops of Pastel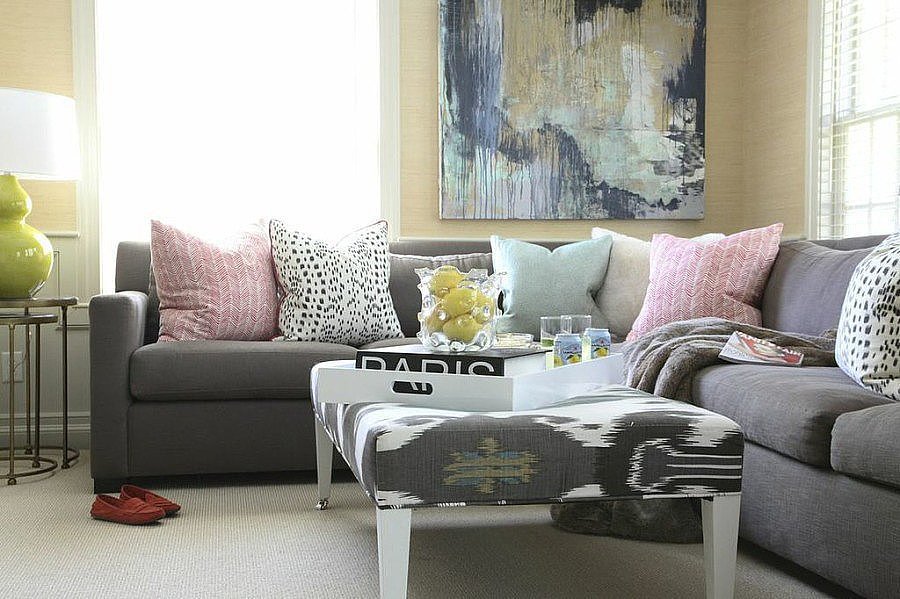 Anything but childish, contemporary shapes and patterns help bring sophistication to soft hues. Shopping pastel accents [13] will brighten your space and channel a fresh, seasonally appropriate style.
Photo by Sarah Winchester [14] via Style Me Pretty [15]
Bright Linens
Light and bright, new linens like this tea towel [16] ($40 for two) or these napkins [17] ($25) will make a vibrant addition to your kitchen this Spring.
Blossoming Art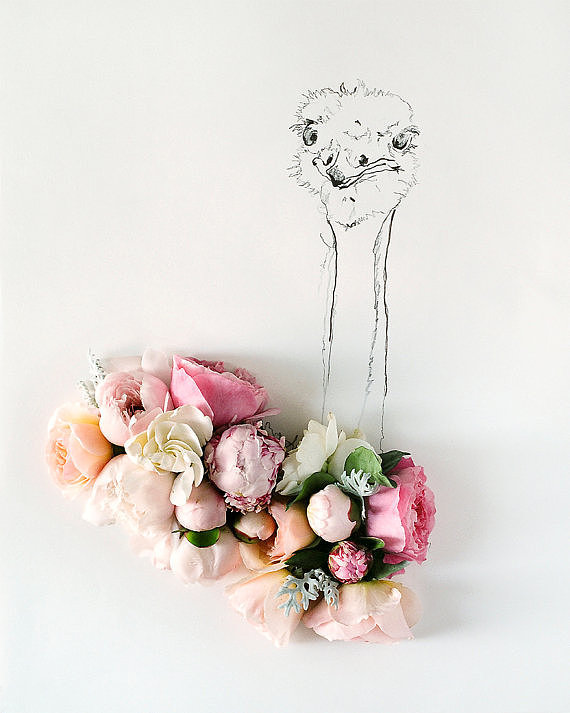 Even if you can't manage to keep fresh florals in the house, capture their color and texture with artwork. We're crazy about Kari Herer [18]'s multimedia pieces — chic and totally affordable.
Source: Etsy user kariherer [19]
Creamy Curtains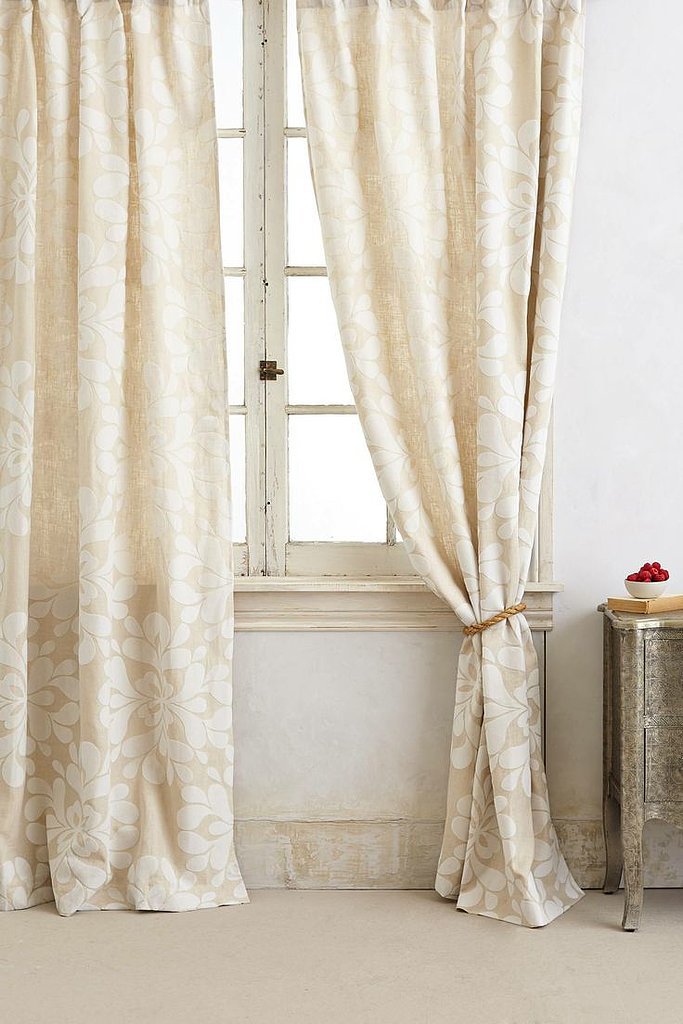 It's time to switch out the dark drapes for something light and airy. You'll be surprised by the brightening power of pale curtains. These floral drapes [20] ($108-$168) are exactly what we have in mind!
Two-Minute Tulips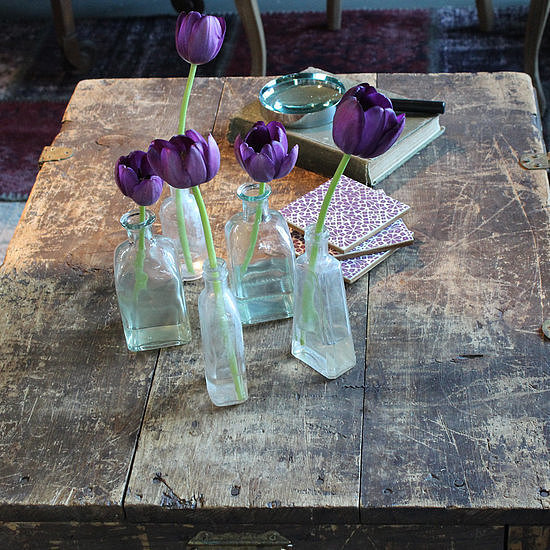 If you think keeping fresh flowers in the house sounds high maintenance, allow us to introduce you to the two-minute tulip trick. Save money and time by buying just a handful of tulips and placing them in cool vintage bottles. Feeling inspired? Here are two more easy Spring centerpiece ideas [21]!
Photo: Angela Elias