Etsy Find: Janet Hill Studios Paintings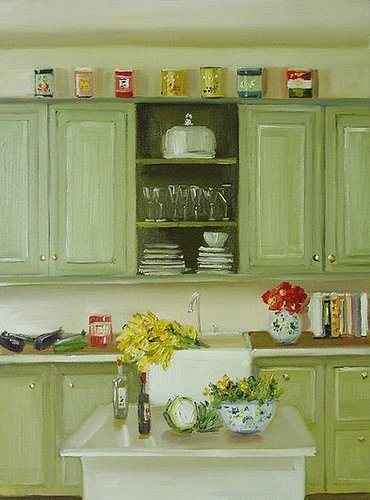 For those of us who daydream over shelter magazine spreads and redecorate in our heads, the paintings of Stratford artist Janet Hill are tempting eye candy. On her Etsy site, she notes, "As a result of living in a cold climate for six months of the year, I've developed a strong interest in the beauty of interiors. My inspiration lies in interior, furniture, and fashion design, as well as films. I love the glamour and beauty of interior surroundings."


Perhaps my favorite print of Janet's is this Zucchini Blossoms Print ($11). The open shelving in the center of this photo features elegant dishes, and the cool, green cabinetry and countertops overflow with a Summer garden's bounty. Janet certainly has a talent for portraying a home's beauty. Check out her Etsy site for more paintings or preview some of my favorites when you read more.