Sure, graduation and your first job are huge steps towards adulthood, but what's the true sign that you've officially made it? When you get the keys to your very own apartment. Moving into your first (or second) place is a big deal, but we all know it can come at a high price. It was a rude awakening the day we realized our Pinterest-fueled dreams didn't exactly fit our budget. But don't give up hope! Having an apartment that's chic and affordable is totally possible. The key is knowing the tricks and hacks that will help you save money without skimping on style. That way, you'll save your money for what's really important . . . the housewarming party [1].



Upgrading your wall art? Don't spend a fortune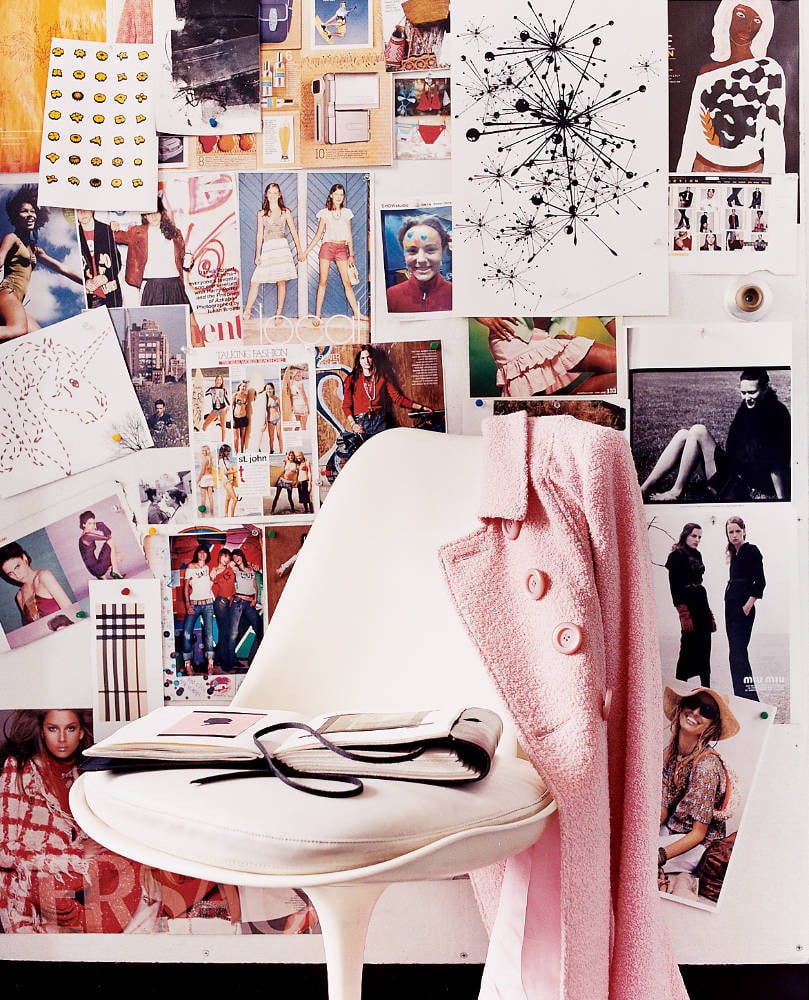 Building up an art collection doesn't have to be crazy expensive. If you can't bare white walls, there are plenty of websites that specialize in affordable art [2].
Add Something Old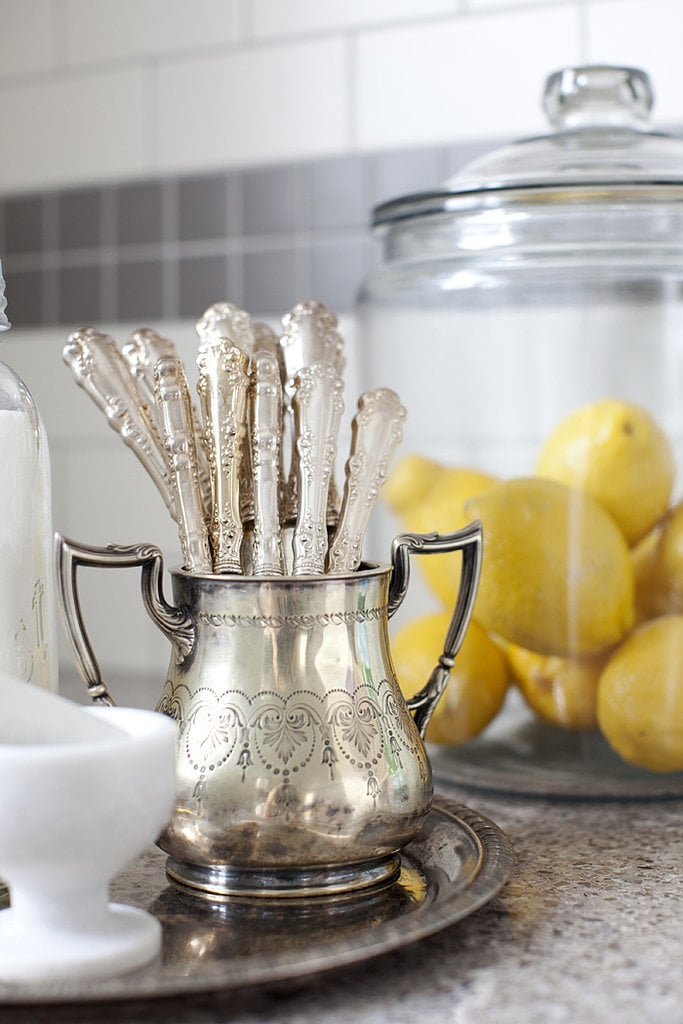 Add character and save cash by buying your decor secondhand, a trick from former Bachelorette star Jillian Harris [3]. Local thrift stores and flea markets (and don't forget Craigslist) are all full of fun and practical finds that won't cost a fortune.
DIY When You Can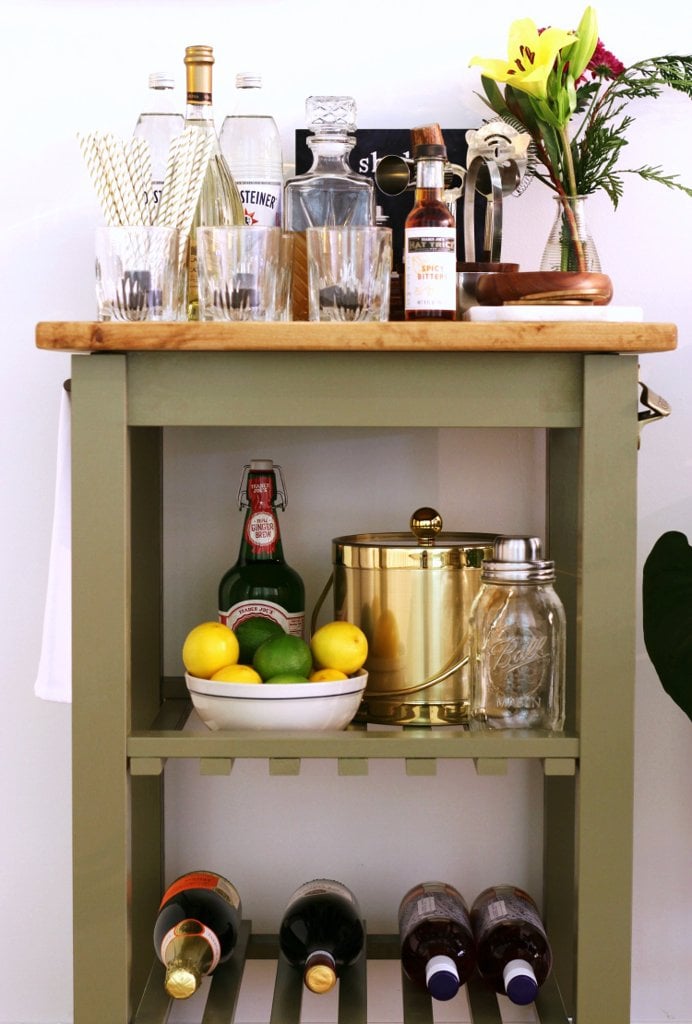 If you're up to the challenge, take on a DIY [4] project — the beautiful results might surprise you. This bar cart is actually an inexpensive Ikea kitchen cart [5] that was repurposed with green paint, wood stain, a bottle opener, and a towel bar.
Think Long-Term, Not Just For Now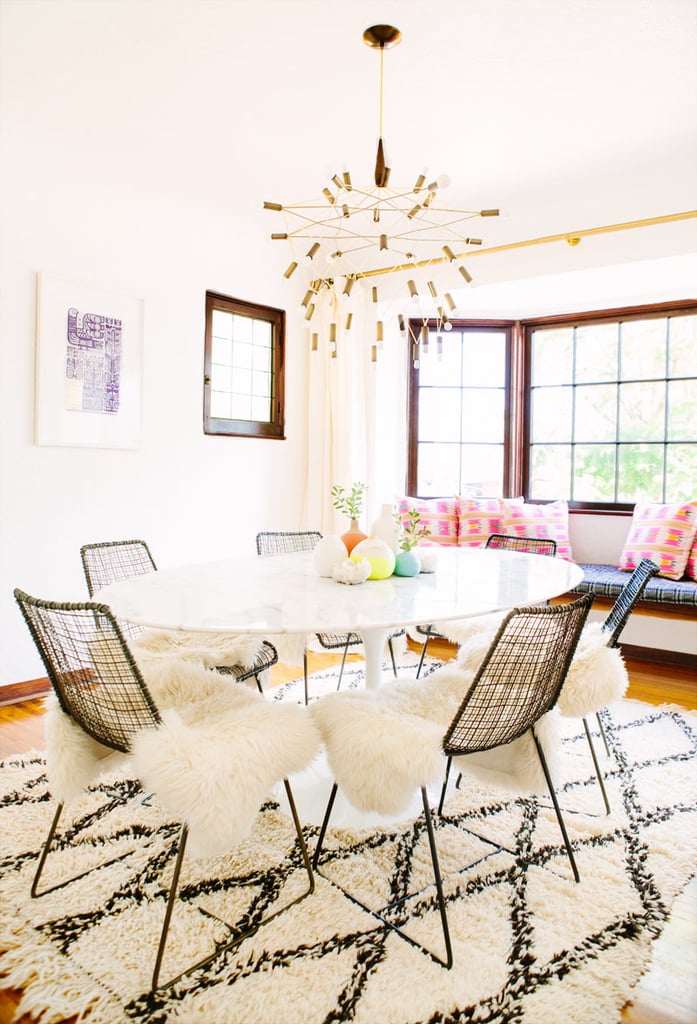 Since it is likely you'll be moving around for the next few years, pick items that can travel with you. Avoid oversize furniture and be sure to invest in pieces you'll love for years to come.
Master the Art of Paint
Even the grungiest flea market piece has potential to be beautiful. A fresh coat of bright paint can make all the difference and will help your space look dressed up, even though you're on a budget [6].
Do Double-Duty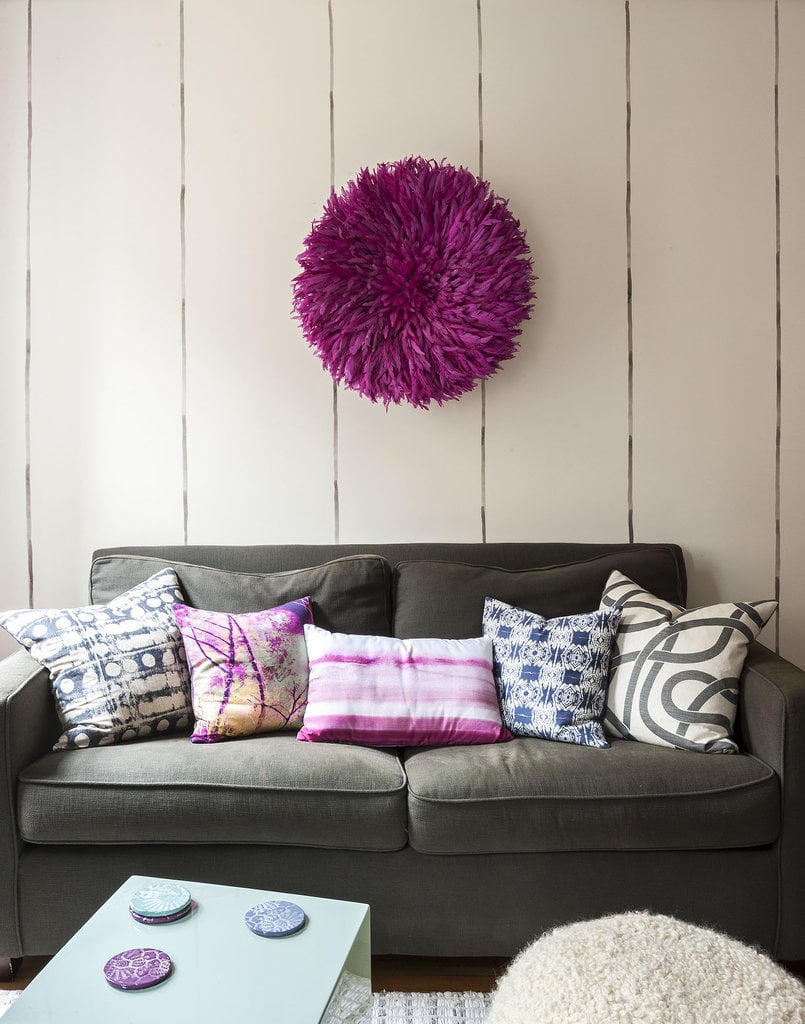 Short on space and money? Make sure the few pieces you do invest in can serve more than one purpose. This coffee table doubles as extra seating [7] when guests come to visit.
Make the Mattress Your Splurge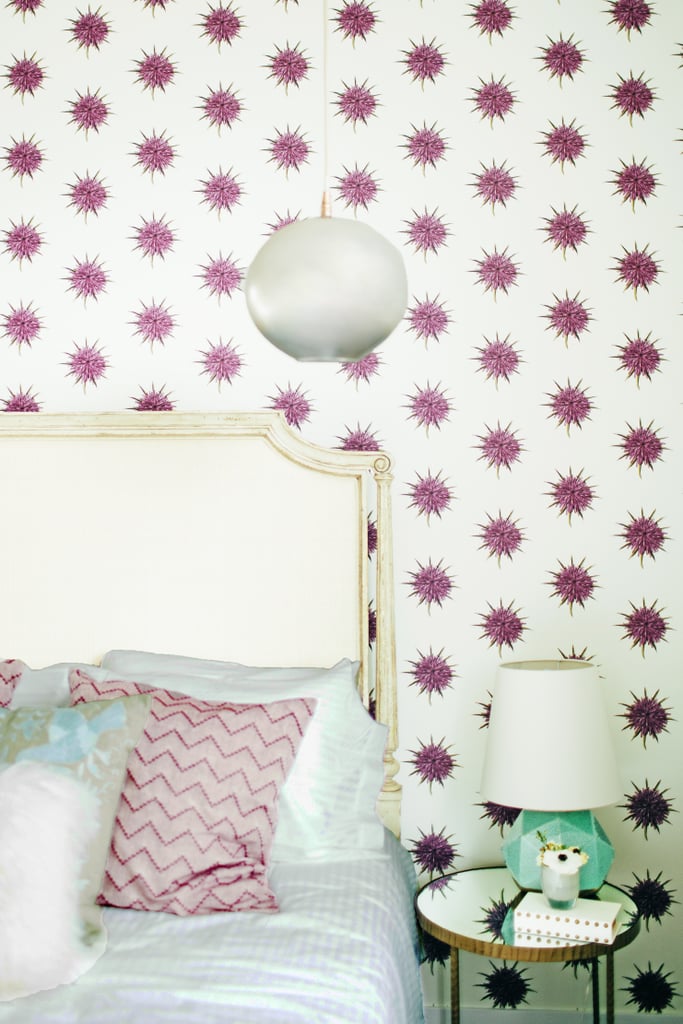 Money is tight when you're moving into a new place, but the one thing you should never skimp on with quality is your mattress. Not only will it get a lot of use, but going cheap can lead to back pain and health issues. Check out these tips for buying a quality mattress [8].
Raid the Garage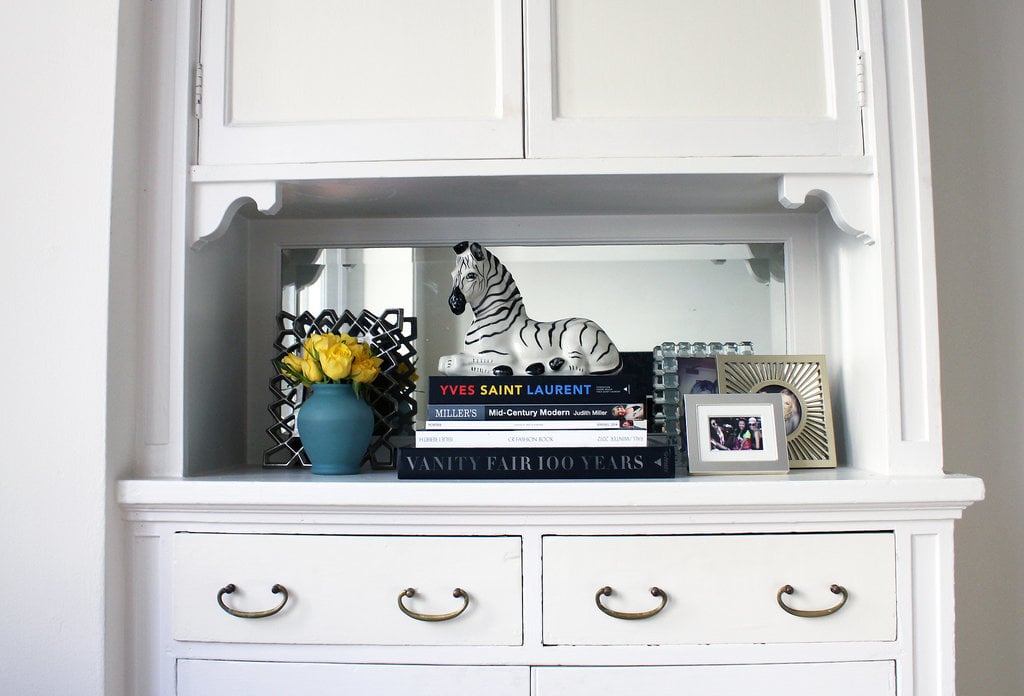 If you have relatives nearby, get busy exploring the garage or attic for handy items you can commandeer for yourself. Things like silverware, old furniture, or art could make their way into your stylish studio [9].
Get Creative With Storage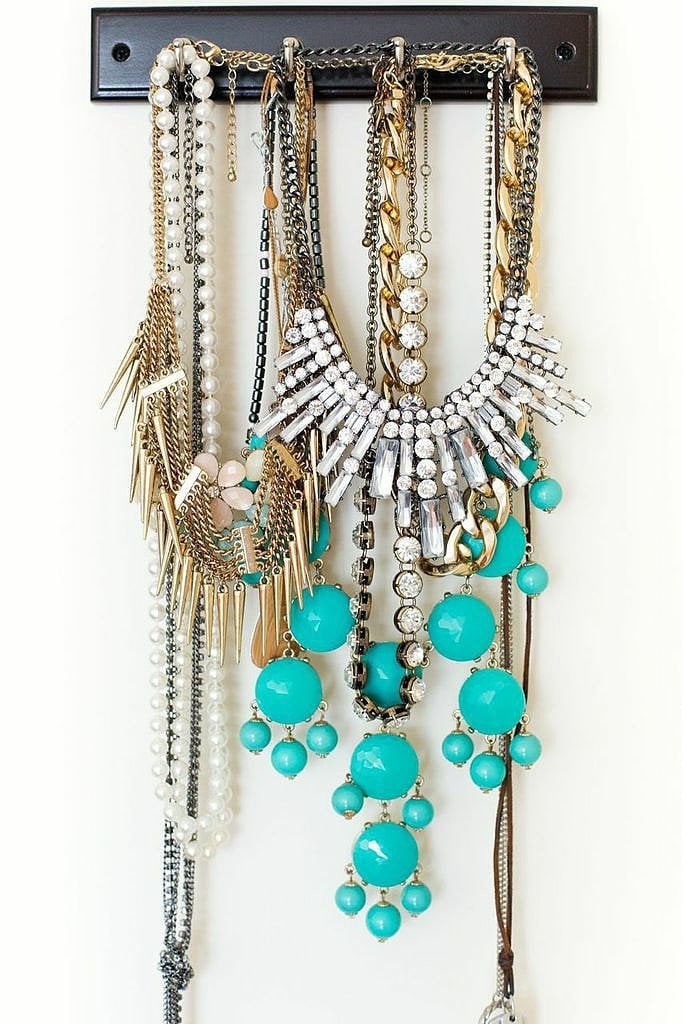 Yes, your first apartment is probably pretty tiny, but use organization to your advantage [10]. While you can keep big items tucked away in a box under the bed or in your closet, keep jewelry, makeup, and other small collectables stored out in the open.
Buy Budget-Friendly Essentials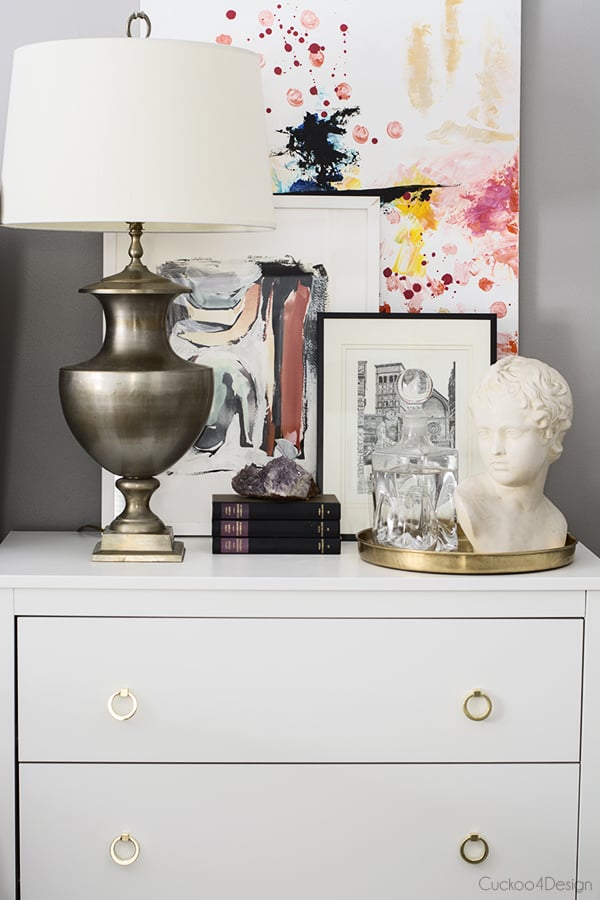 No adult should have to live with paper plates and sheets for curtains, but if you're worried about all the little things adding up, there are ways to get what you need while staying on budget. Shopping for affordable apartment essentials means that you can squeeze everything you need into your budget.