Found It! Candlesticks in Away We Go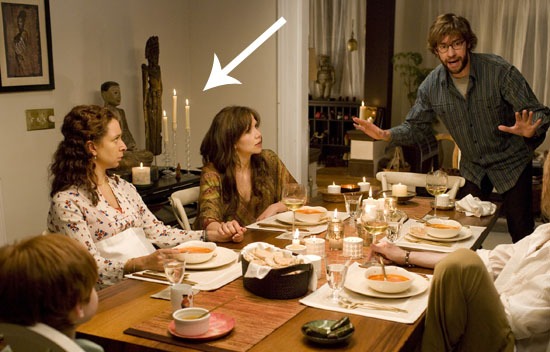 While the conversation in Sam Mendes's new comedy-drama Away We Go looks lively, it's the stylish glass candlesticks on the sideboard of this dining room that caught my attention. I actually own a few of these, and they're a staple at one of my favorite home retailers. Want to know where they're from? Find out when you read more.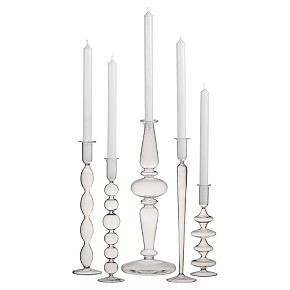 They're the CB2 Lumiere Candleholders ($3.95-7.95, on sale). These candleholders are really versatile; they fit in with practically any style of décor. But, I have found that since they are made of chem-lab beaker glass, they are extremely light. They fall over easily if you leave a window open or if you have a wobbly table, and I've actually broken several. So, I recommend securing them to your table with a little adhesive.