Found It! Chuck Bass's Dining Table and Chairs
Found It! Chuck Bass's Dining Table and Chairs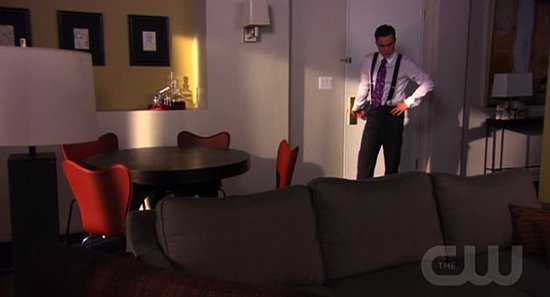 In last week's episode of Gossip Girl, Chuck Bass's dining table and chairs caught my eye. Not only do they have a hip, contemporary style that's perfect for a young heir, but they're also very, very familiar. Wondering where you can buy them? Then read more.
Chuck's brick red chairs are the West Elm Leather Scoop-Back Chairs ($199-$796).
His dining table is also from West Elm. It's the Round Dining Table with Cutout Legs ($449-$599).