Found It! Glass and Chrome Side Table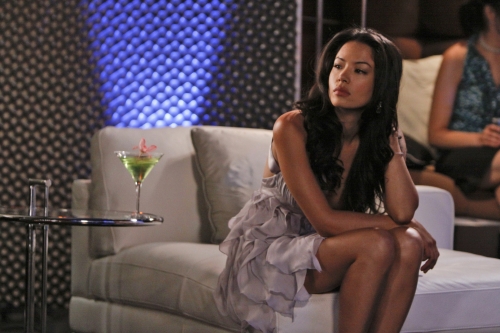 In last night's episode of Melrose Place, Lauren was a bit broody beside a glass and chrome side table. I'm generally not one for this clubby décor, but I will say the table is an example of great modernist design. In fact, it's a pretty iconic piece. Wondering where you can get one? Then read more.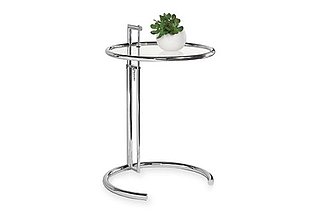 The table was designed by Irish furniture designer and architect Eileen Gray, who pioneered the modern movement in architecture. It's called the E1027 Table, and it has a glass top and a chrome-plated steel base. Originally designed for her sister, who was a fan of breakfast in bed, it has an open base which allows you to pull the table close, and a top that can be adjusted to four different heights.
You can find this original Eileen Gray Side Table ($467.50, reduced from $550) at Design With Reach, or you can buy a knock-off Eileen Side Table ($179.99) at Bed Bath & Beyond on the cheap.
Photo courtesy of The CW