Found It! Gossip Girl Bamboo Folding Chairs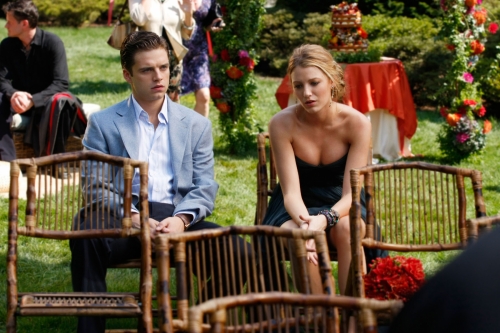 In last night's episode of Gossip Girl, beautiful bamboo folding chairs were used for seating guests at Lily and Rufus's wedding. When it comes to folding chairs, this is probably the most chic design you'll come across. But they're also good-looking enough to use in your home, not just for when you're having a party or extra guests. Wondering where you can buy some for yourself? Then read more.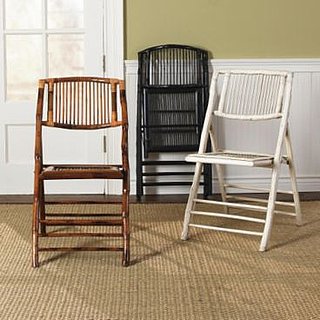 A set of two Bamboo Folding Chairs ($89, reduced from $99), available in tortoise, black, or antique white, is currently on sale at Ballard Designs, and the store always seems to have them in stock.
A set of two Tropica Folding Chairs ($59.95, reduced from $128), in a black color, is also on sale at Anthropologie, but the shop doesn't always stock them.
And, you can also find a set of two Bamboo Folding Chairs ($75.99) at Target, where you'll save 15 percent and earn free shipping if you spend $125 on furniture. So, you'll only spend $129 for a set of four!
Photo courtesy of The CW