Found It! Gossip Girl Diamond Nailhead Folding Screen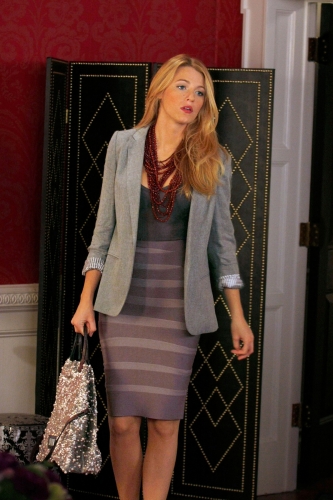 In last night's episode of Gossip Girl, I couldn't take my eyes off of the diamond-pattern nailhead folding screen that Serena stands in front of. It's gorgeous, isn't it? A bit Hollywood regency, a bit classic, a bit masculine. I've been looking for a screen like this for ages, so I simply had to hunt it down. Wondering where you can buy one? Then read more.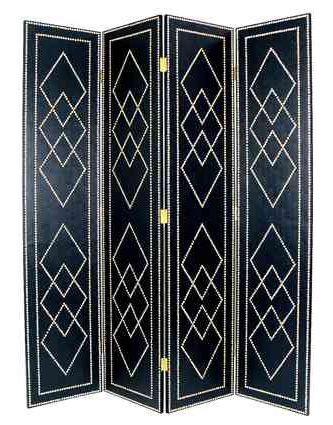 It's the Faux Leather Divider ($379.99) in black with nailhead triple diamond outlines.
I'm also really loving the Four-Panel Full House Room Divider ($379.99), which is very similar. It's ivory instead of black and has an overlapping-squares pattern instead of diamonds.

Photo courtesy of The CW