Found It! Light Fixtures From Eastwick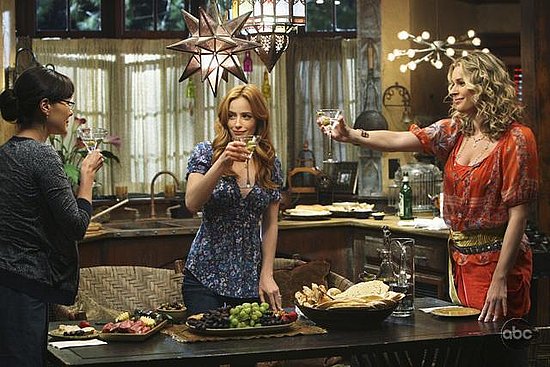 I wouldn't say that the witch-centric drama series Eastwick is on the top of my faves list of this year's Fall TV lineup, but I will give the show set designers props for boldly mixing three very different (and busy) light fixtures in this kitchen. Each of the chandeliers in this photo would be a show-stopper on its own, but combined they create a space that's more about being an eclectic than a specific theme, such as Moroccan or midcentury. Wondering where you can pick up any of these three light fixtures? Then read more.
In the forefront is a mirrored star chandelier. There are plenty of retailers who sell these, but the Circa Lighting Mini Antique Mirror Star ($123) is a good and affordable match.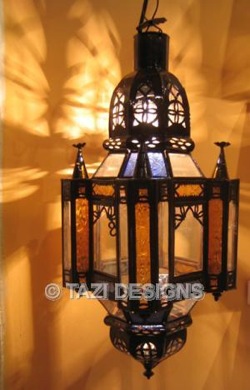 The other light fixture in the front is a traditional Moroccan lantern. Tazi Designs sells many variations of these, including this Bahia Pendant ($95).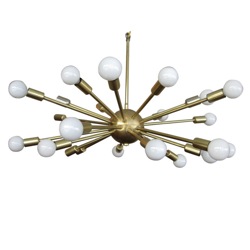 The chandelier off to the right is a 1950s Italian lamp called a "Sputnik" chandelier. You can easily find these at auction houses like 1st Dibs, such as this Brass Sputnik Chandelier ($1,600).
Photo copyright 2009 ABC, Inc.