Found It! My Feather Pillow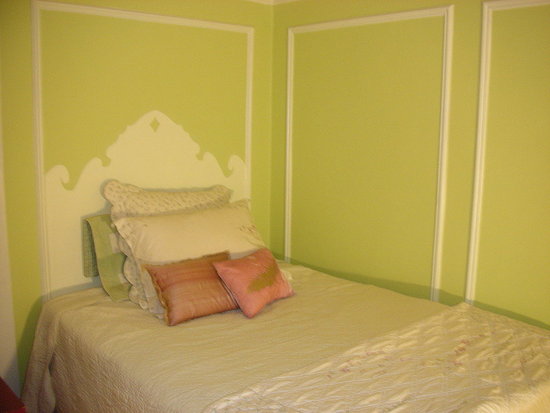 Over a year ago, I picked up a pink velvet throw pillow screen-printed in gold with a feather (at right) on sale at a San Francisco boutique for $14. Since then, I've always wondered who made it, and I haven't seen it anywhere else. As it turns out, the pillow sells for over 10 times more than I bought it — score! It's also available in a variety of colors and with other imagery printed on it, such as a deer, a lobster, and chainlink. Want to see where you can buy one? Then read more.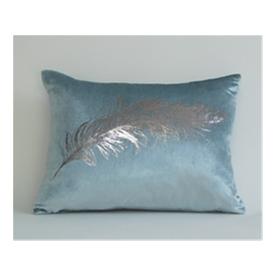 Maison24 sells a sky blue, 12"x16" Feather Pillow for $145. I also like their peacock-blue velvet pillow with gold-metallic deer screen print. But, to be honest, I wouldn't buy either for over $100.
Like my trompe l'œil headboard? Learn how to make one here.