Found It! Tommy Hilfiger Window Display Chandelier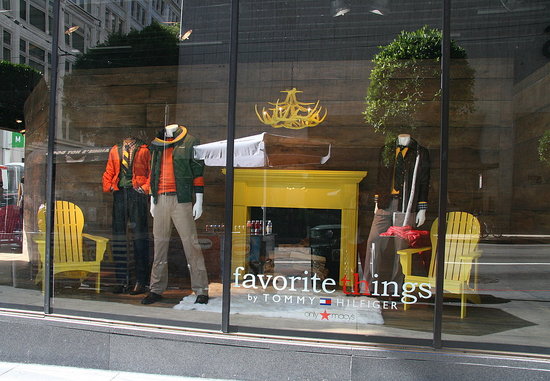 Cruising through downtown San Francisco, I stopped to look at this Tommy Hilfiger window display at Macy's. I like the cohesive statement the yellow chandelier, mantel, and chairs makes. It looks sunny in a cozy way, but it also seems peculiar to me to see Adirondack chairs used indoors. Nevertheless, the bright yellow antler chandelier is my favorite element. Wondering where you can buy one for yourself? Then read more.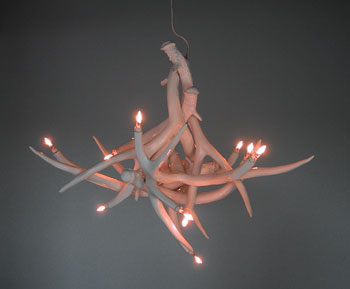 It's the Antler Chandelier ($2,875 with six antlers) by artist Jason Miller. It originally debuted in only a natural white color, but now it's available in 50 other custom colors with four to 24 antlers. This color is called Harvest.