Is Hugh Hefner Selling the Playboy Mansion?
Hugh Hefner's Neighbor Just Bought the Playboy Mansion, Because Why Not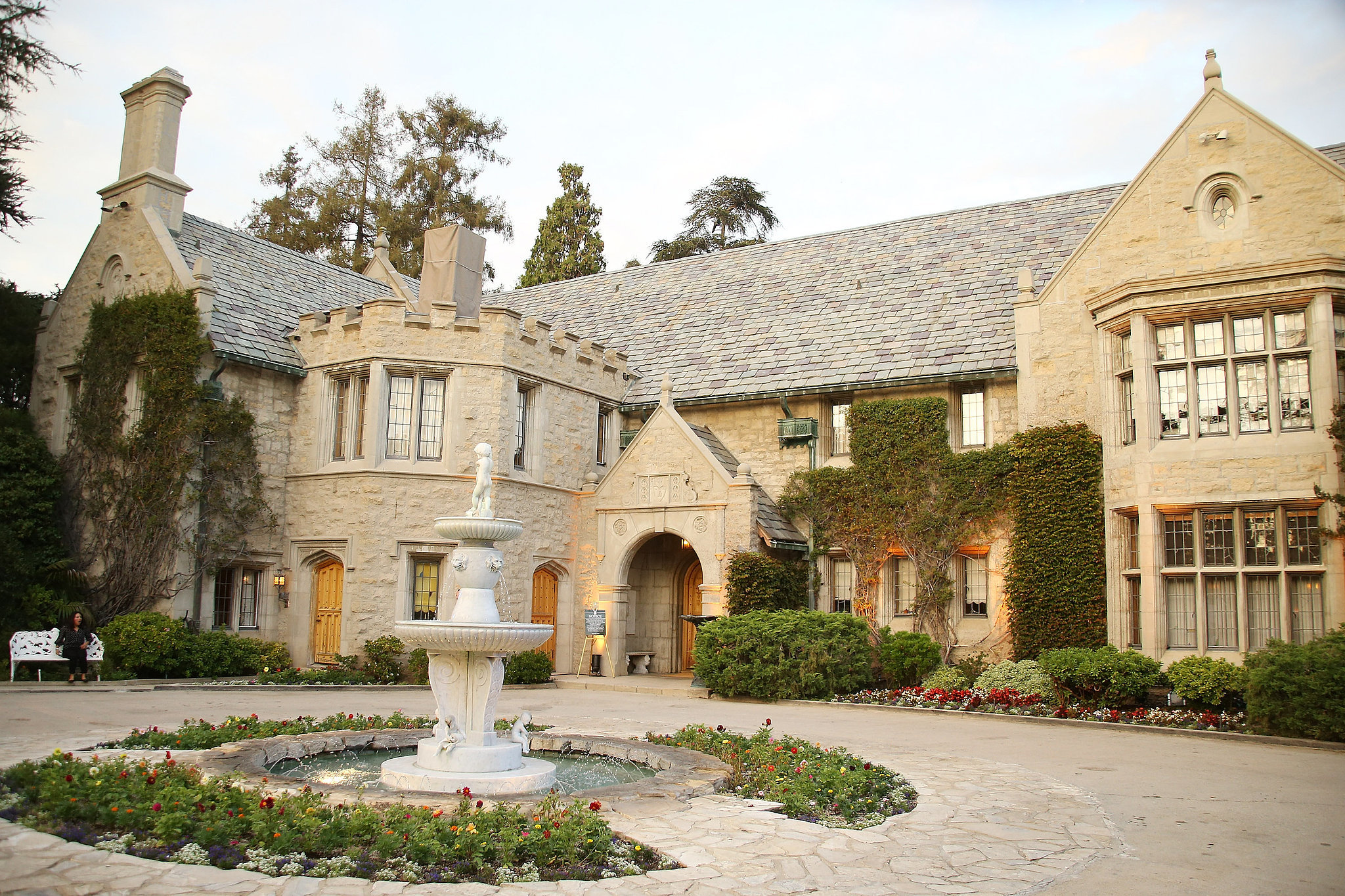 It's possibly the most well-known piece of real estate in the world, and it was finally purchased since being put on the market in January. The Playboy Mansion, located in Los Angeles's affluent Holmby Hills neighborhood, was bought by someone very close to The Girls Next Door — their neighbor. Daren Metropoulos of private equity firm Metropoulos & Co., which owns Hostess Brands, is set to take over the home but under one condition. According to The Wall Street Journal, Daren won't be able to move in until 90-year-old Hugh Hefner passes.
The property was originally listed for $200 million, but the amount it was purchased for is under wraps. The next-up owner is actually uninterested in the home's scandalous history and longtime Bunny residents. "The heritage of this property transcends its celebrity, and to have the opportunity to serve as its steward would be a true privilege," Daren told WSJ.
Set on just over five acres, the mansion was built in the mid-1920s and has since been passed along from one successful figure to another (philanthropists, entrepreneurs, inventors, and heirs have all lived there). And the estate doesn't stop at the multiwinged main mansion; it also includes commercial and outdoor kitchens, aviaries and animal pens, sprawling lawns and intricate gardens, a luxurious swimming pool complete with a grotto — oh, and a tennis court for good measure.
The house has hosted some of the most epic soirées in history and even served as the set of E!'s series The Girls Next Door. So while Daren claims to not care about all that, he can't deny that he's going to be living in the ultimate party house.
— Additional reporting by Nicole Yi
Image Source: Everett Collection
Image Source: Everett Collection

Image Source: Getty / David Livingston
Image Source: Everett Collection