IKEA 2010 Catalog Arrives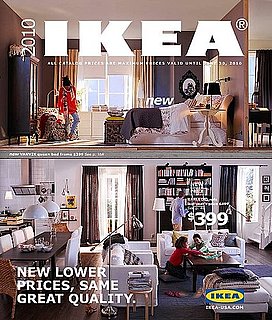 I look forward to the annual arrival of the IKEA catalog like a little girl does her wedding day. In other words, it's my big day. The IKEA 2010 catalog is finally online for all of you to virtually flip through until your paper copy arrives in the mail. As always, you'll be wooed by the fantastic styling and reasonable prices. There are definitely a lot of new things to love, but what should be noted is that many of your old favorites have reduced prices. Furthermore, you'll find classic IKEA products available in new colors and patterns. So, if you're coming back for more of your faves, you can expect more selection, and to pay less. Check it out and tell me what's on your wish list.
See what's on mine when you read more.