While Ikea [1] furniture is stylish and the prices on point, the designs can often look generic . . . until they're hacked! Using the blank slate of Ikea [2]'s most popular pieces, here are 11 DIYs that transform the simple into the stylish. Whether it be revamping a coffee table or turning a desk into a bar cart, these projects can easily save you big bucks on home decor.
Source: Style Me Pretty [3], Kristi Murphy [4], Hither and Thither [5]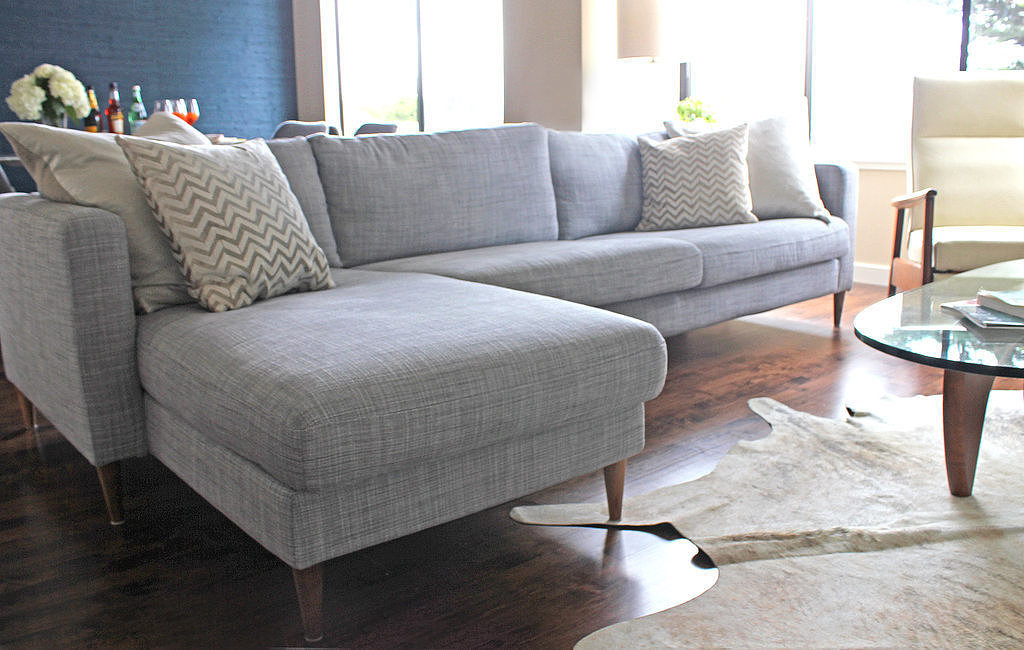 For this sofa makeover [6], there's no cutting, painting, or gluing involved! All you need to do is replace the original legs on an Ikea [7] couch with new ones (found here [8]) for a more expensive, midcentury look.
Photo: Lisette Mejia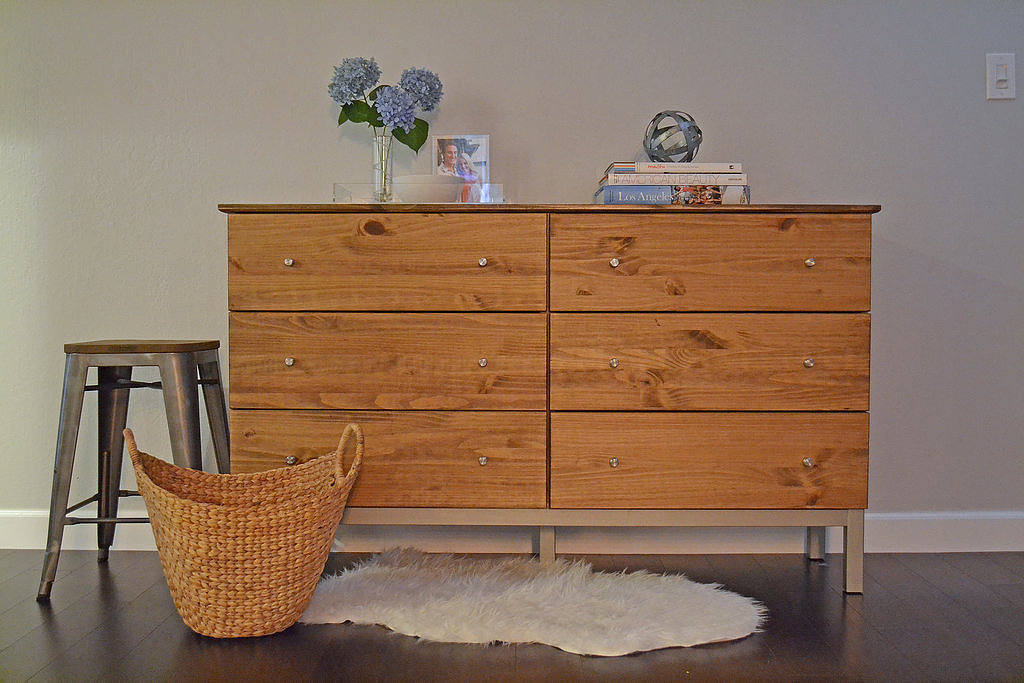 If you love the look of modern dressers, this DIY [9] is for you. In three easy steps, you can transform Ikea's Tarva dresser [10] into what looks like a $1,600 piece [11]!
Photo: Lauren Turner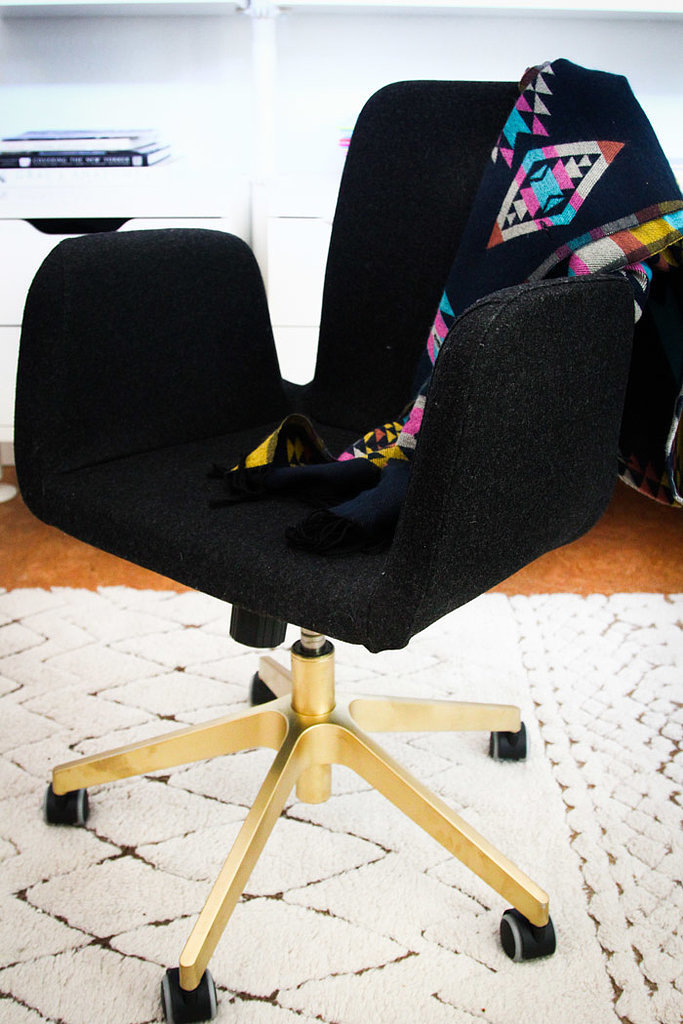 Comfortable, modern, and affordable, an Ikea [12] chair can be the perfect addition to any home office. For a custom look, try spray-painting the base gold before assembling. All you have to do is follow this simple spray-paint tutorial [13]!
Source: Hither and Thither [14]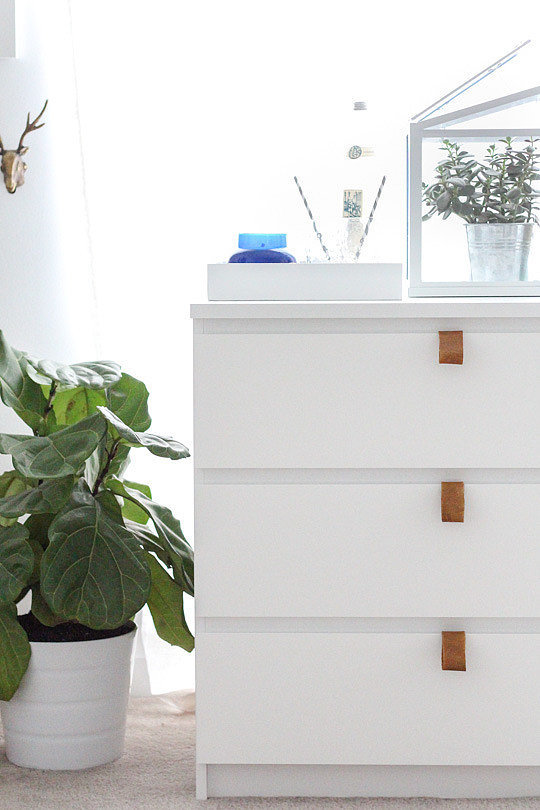 It's hard to believe that this dresser is from Ikea [15]. Following this leather pull tutorial [16], strips of leather can become a stylish upgrade for only $10!
Source: Sugar and Cloth [17]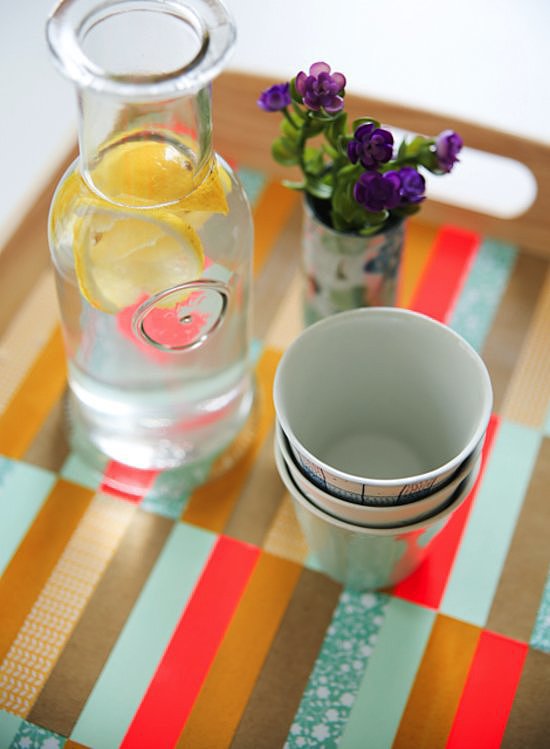 Trays have endless uses, making them a no-fail gift for both the entertainer and the design-lover. Sure, you could buy a tray [18], but this paper-strip DIY [19] is easy and customizable.
Photo by Fellow Fellow [20] via Say Yes to Hoboken [21]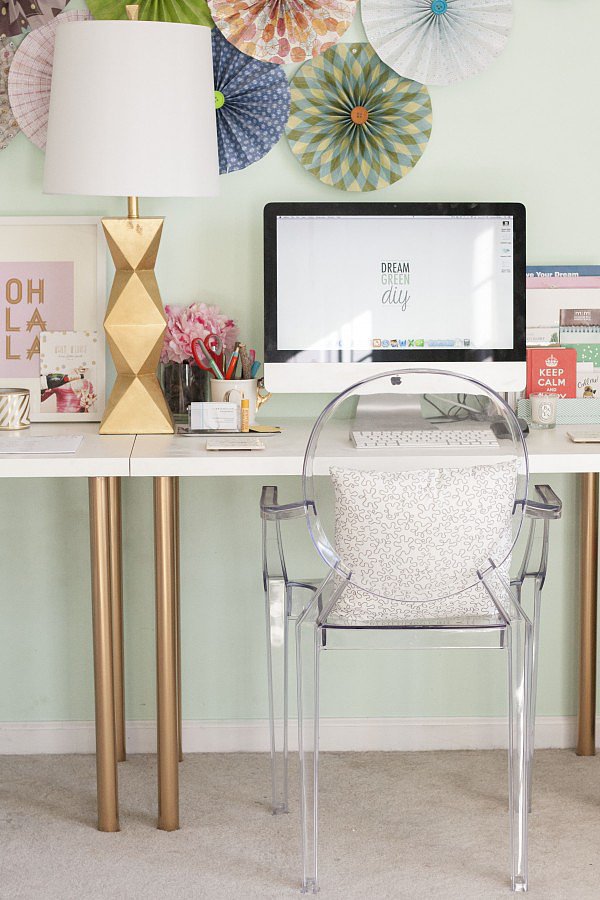 Gold makes everything better, especially in a DIY [22]. With some spray paint, this Ikea desk [23] got a metallic overhaul, providing the office with a cohesive look.
Source: Dream Green DIY [24]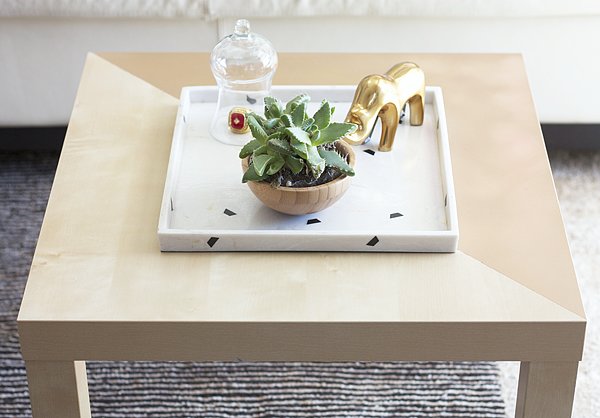 This coffee table is the perfect example of how versatile Ikea [25] furniture is. With spray paint and painter's tape, a blank canvas can be turned into a pretty, gold-painted coffee table [26].
Source: Kristi Murphy [27]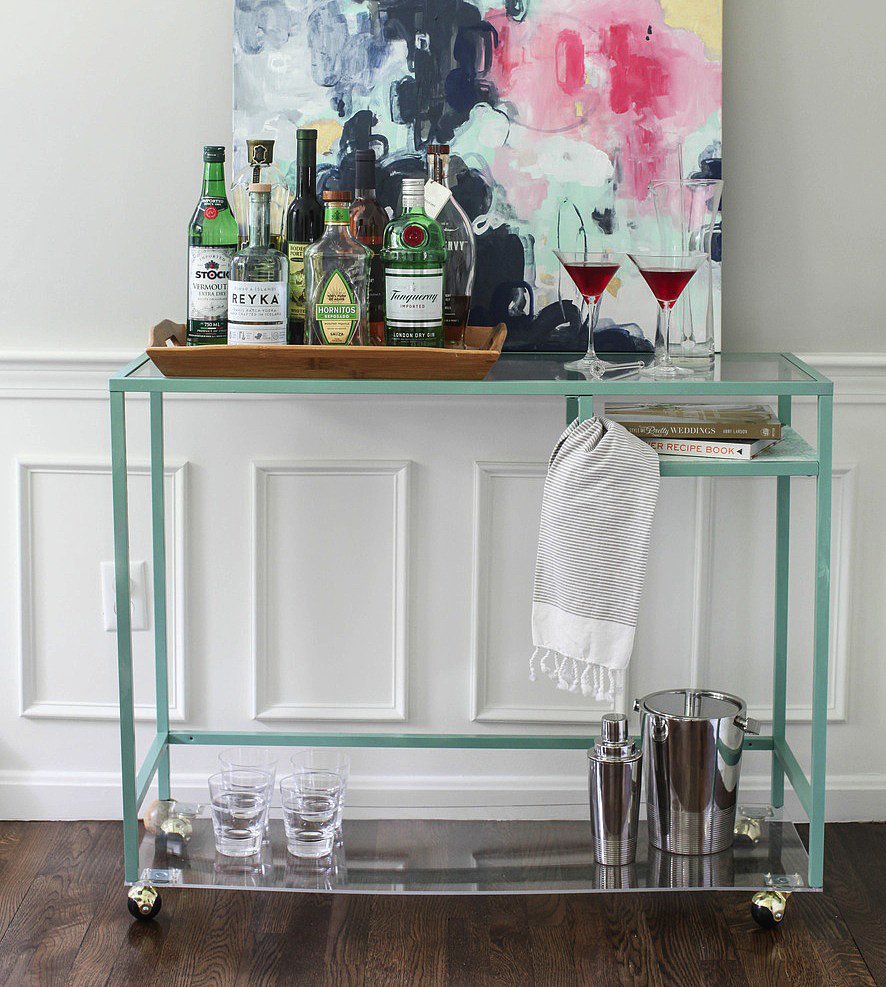 Bar carts can cost you big bucks, unless you hack it. Using an Ikea [28] laptop table and an acrylic sheet, this bar cart tutorial [29] made a very standard piece perfect for entertaining.
Source: Style Me Pretty [30]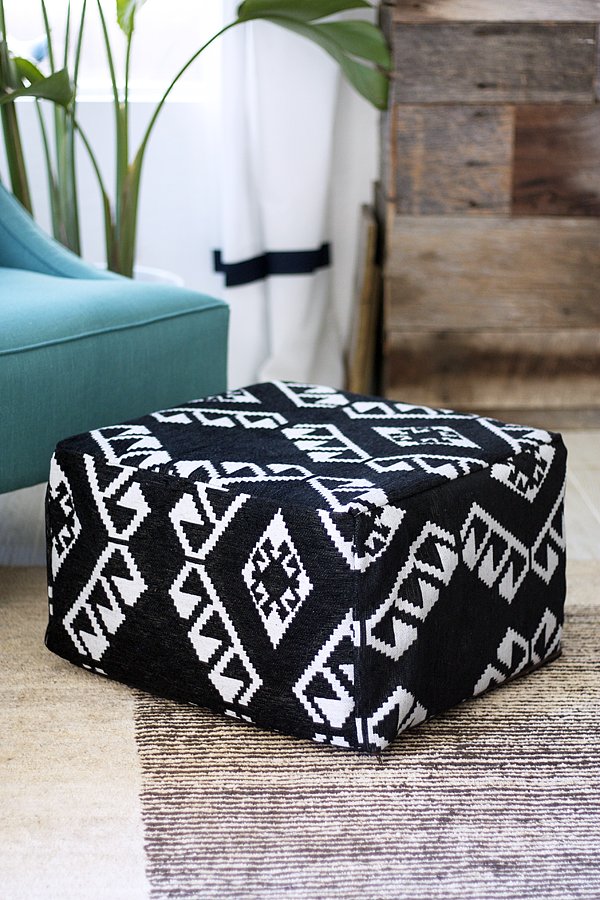 Trendy and versatile, poufs can be a great addition to almost any space, but they're expensive. Using fabric and an Ikea [31] cube, this ottoman DIY [32] cost $40, not $300!
Source: Kristi Murphy [33]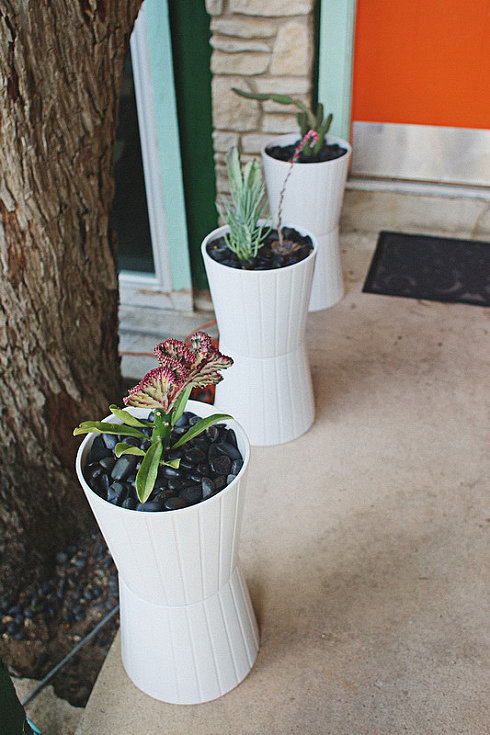 For an easy garden update, try this stacked planter DIY [34]. Putting two Ikea [35] planters together (each about $2!), you can give your patio a midcentury-modern look for less.
Source: Brady Bunch Remodel [36]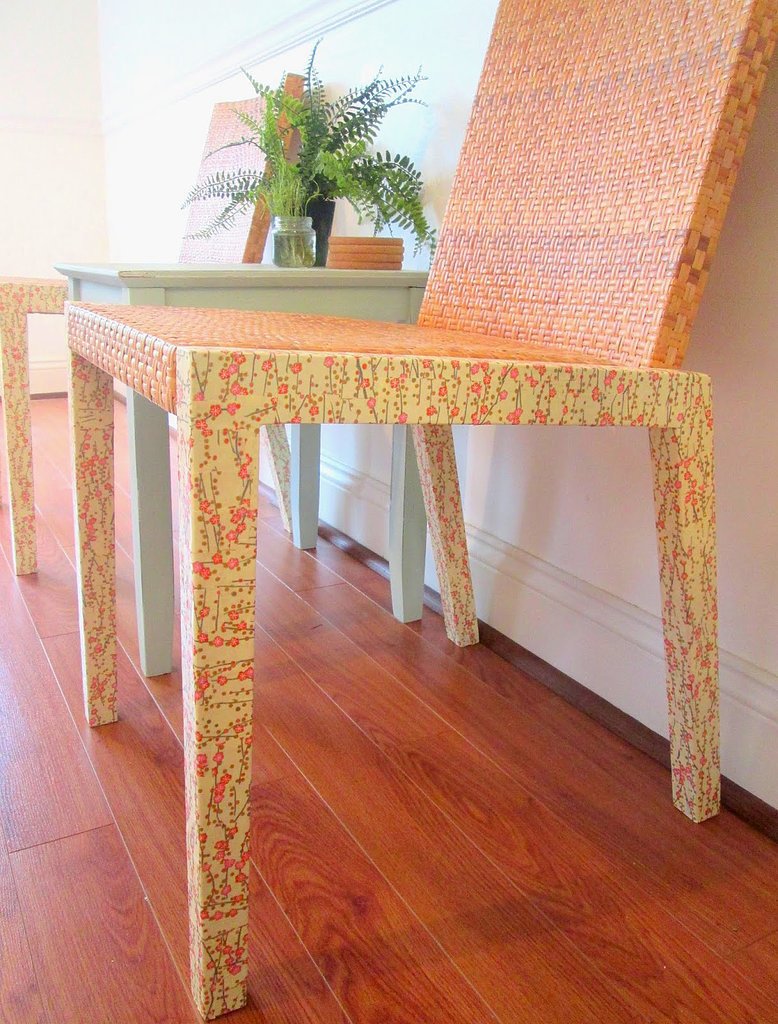 Turn the art of decoupage into decor with this simple DIY for Ikea chairs [37]. Instead of using paint, give chairs a fresh, perfect-for-Spring look with paper decoupage.
Source: Chelsea's Garage [38]