Forget the dreamy doctor role [1] — we're lusting after Patrick Dempsey [2]'s drop-dead gorgeous home! Featured in the March issue of Architectural Digest [3], this stunning Malibu estate was designed in 1968 by architect Frank Gehry. When Patrick and his wife, Jillian, were house hunting five years ago, there were three things they knew they wanted: oodles of land (this estate sits on nearly five acres), architectural credentials, and space. Check!
Decorated by Estee Stanley [4], the home's expansive interiors are stylish yet soothing, while the outdoor area is a space where the couple's children, 12-year-old daughter Tallula and 7-year-old twin sons Darby and Sullivan, can run wild. Between the soccer-game-perfect lawn, the alfresco kitchen (complete with a pizza oven), and the coops and hutches that hold the family's pet chickens, miniature donkeys, rabbits, goats, pigs, and one rescued African tortoise, it looks like a bucolic paradise! See the three spots that stole our hearts.
Source: Roger Davies via Architectural Digest [5]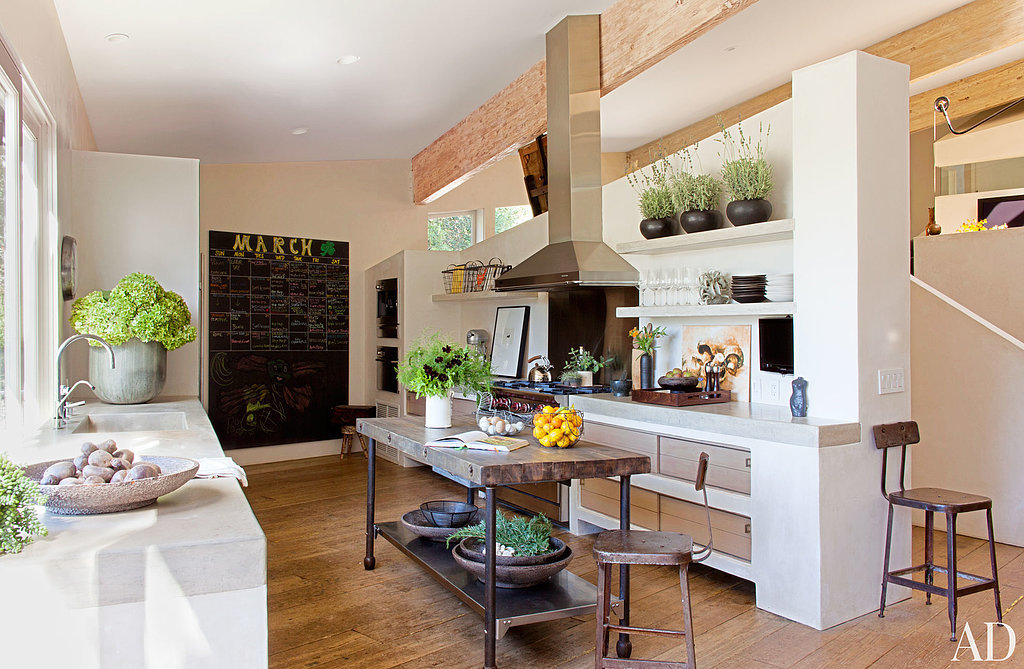 The concrete countertops and sink bring a touch of contemporary cool to the kitchen's rustic wood tones.
Source: Roger Davies via Architectural Digest [6]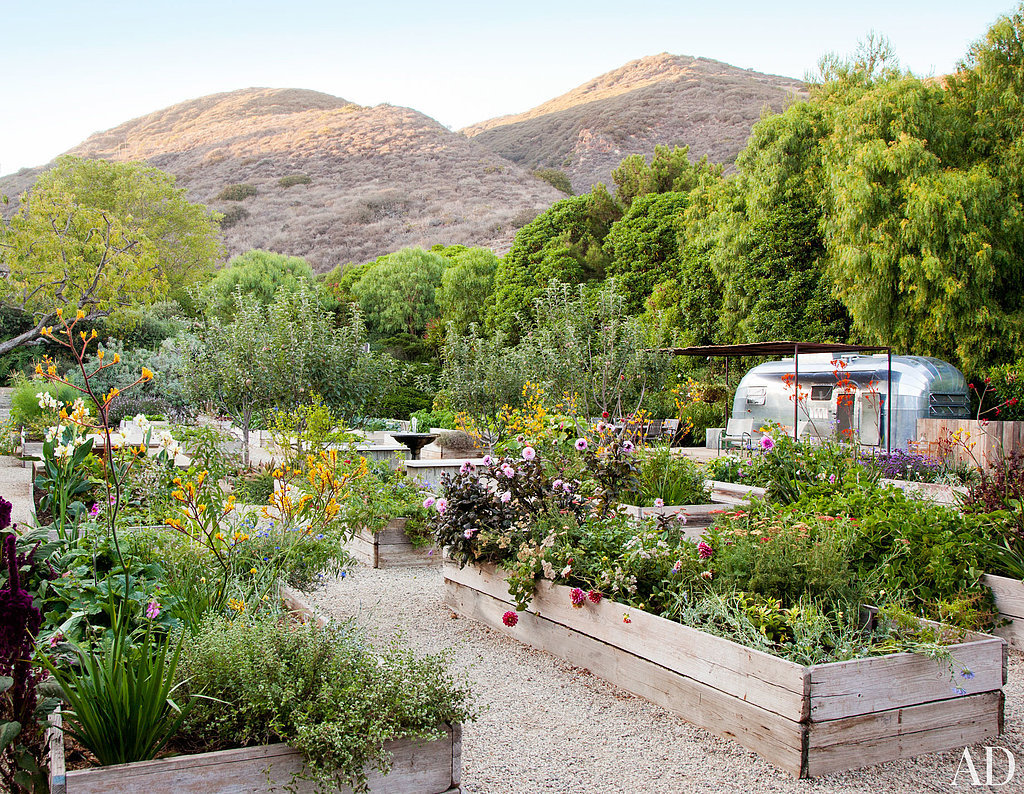 A riding area, created by the previous owners, was converted to a space for one of Jillian's passions: organic gardening. Flowers, herbs, and vegetables thrive in the raised beds, which were constructed from reclaimed scaffolding.
Source: Roger Davies via Architectural Digest [7]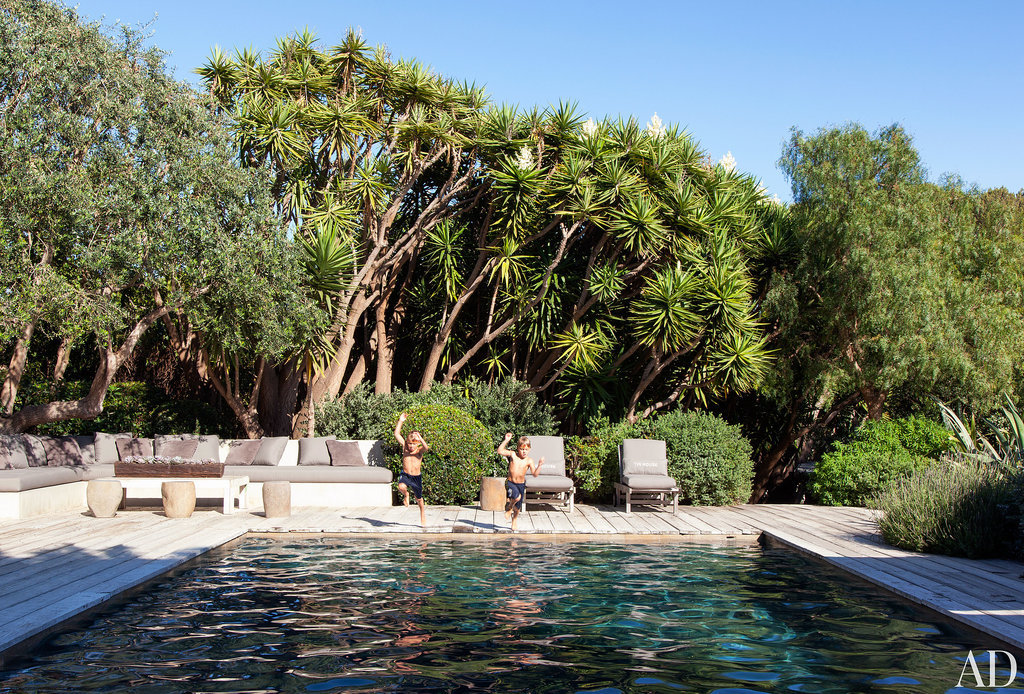 A recycled wood deck serves as the perfect place to soak in the California sun or to jump from into the pool. Cushioned seating covered in Perennials outdoor fabrics blend into the natural setting.
Check out Architectural Digest for the full tour of Patrick Dempsey's house [8] and even more celebrity homes [9]!
Source: Roger Davies via Architectural Digest [10]