Renter-Friendly Decor Sconces
Cool Idea: DIY Sconces For Renters
As a renter, I always assumed that sconces were out of the question for me. Even candle options can seem impractical for everyday use. Thanks to my latest discovery, though, I'm enjoying the flattering yet focused glow of my very own electrical sconces, and I owe my newfound lighting freedom to New York-based blogger Daniel Kanter of Manhattan Nest.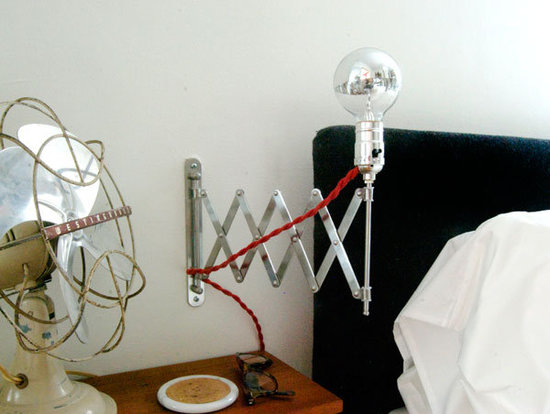 Daniel came up with a perfectly brilliant resolution — a swanky sconce fashioned from three main components: a $5 Ikea Fräck bathroom mirror, a chrome-dipped Edison bulb, and colorful cording. As promised, it's incredibly affordable, surprisingly easy to assemble, and actually pretty versatile — even if industrial chic isn't your bag. The best part? Aside from being able to take them with you when you move, you'll now have space for essential nightstand toppers (like flowers!).
Keep reading to see my take on the sconce hack and read on for Daniel's step-by-step tutorial.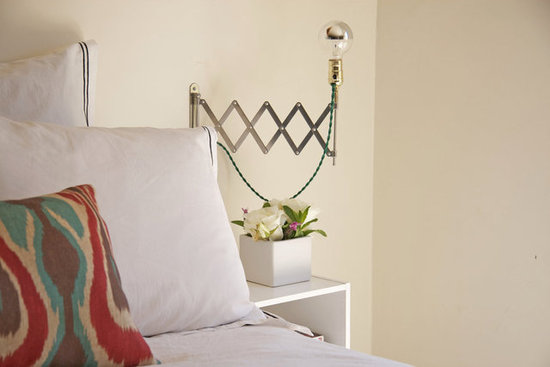 Voilà! Lucky for me, Daniel's fabulous cord source had a rainbow of colors to choose from — including the perfect shade of emerald. Thanks for the inspiration, Daniel! See how we did it here.
Photos courtesy of Manhattan Nest and Angela Swinderman Elias