Room Therapy: Has Anyone Used Rust-Oleum on Their Counters?
Like us on Facebook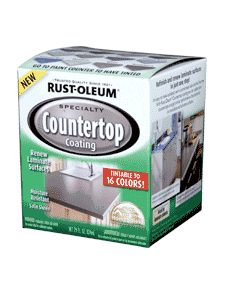 Dear Casa,

I just recently moved into a house and am excited about making it "my own." The problem is I'm broke. The house is old and I've already made peace with the fact that I'm going to have to live with some things (such as the horrendous '70s-era orange countertops in the kitchen) for the next few years until I can afford to replace them. But then today, while researching inexpensive options for refinishing my tacky gold light fixtures, I stumbled across this, a paint made just for countertops! Can it be?!

The product claims to be simple and effective (and the video-demo shows this to be true, ha) but it sounds suspiciously too good to be true. I do not want to get my hopes up if this product is really just crap. I was wondering if you knew anyone that had used this product with success or if I'm headed towards a horror story?

Thanks!

Rainey

To see my suggestions, and to leave comments,

.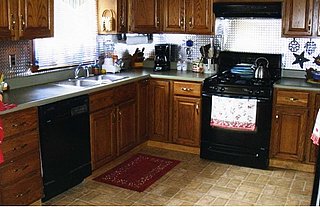 Hi Rainey,

I haven't personally tried this product, but I found this blog post from a homeowner who used this product on her counters. The results, at least from this picture, look great, and she says she's very happy with the results.

However, on the blog Tattered Hydrangeas, multiple readers commented that the paint doesn't hold up well at all. Perhaps if you used a sealant on it, it would be more wear-resistant. However, these users seem to think that one should proceed with caution.

Has anyone else used this product? Have you tried to paint your countertops with other products? What were your results? Leave your thoughts about the experience in the comments.

Good luck!
Casa