There's no doubt that BBQs are a Summer staple, but if you're over the classic chips, dip, and hamburger trio, we're here to help. Looking to break away from the red cups and paper plates? We've found the ways to take your next party to an entirely new level. And before you think it takes a lot of work on your part, we're here to assure you that's not the case. By switching up your standard grilling routine with a few fresh recipes and opting for unexpected touches (rosemary plant centerpieces, anyone?), you can host a dinner that no one will expect but everyone will remember. Consider it done.
— Styling by Angela Elias & Emily Bibb
Photo: Anna Monette Roberts
Choose a Theme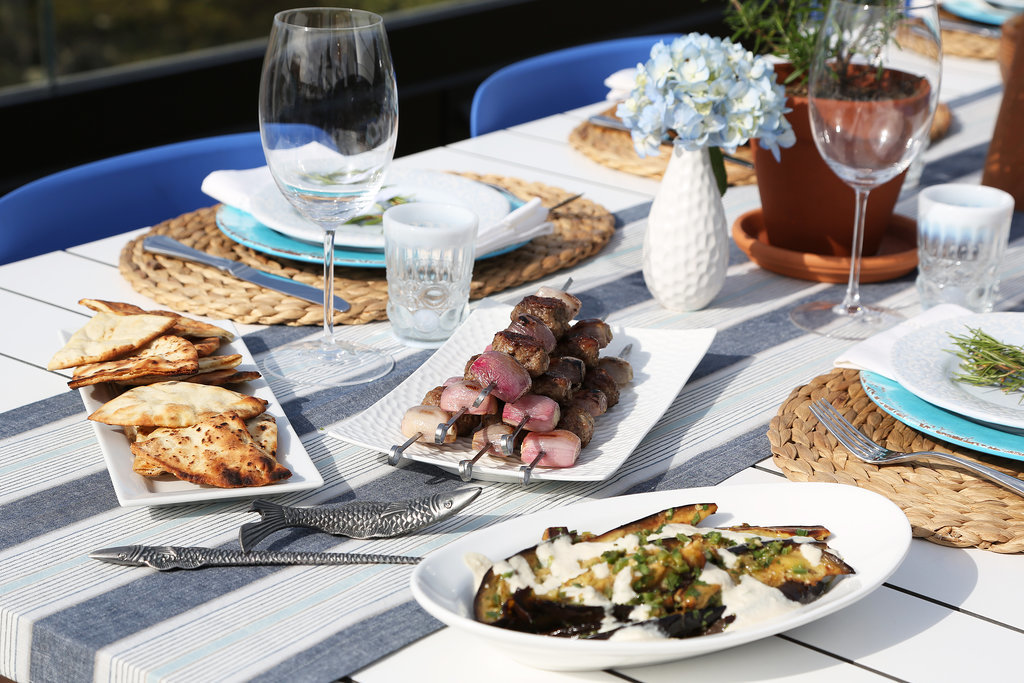 Themed parties don't need to be like your college days. In fact, having a theme is a great way to start the planning process because it creates a focus. A Mediterranean dinner is perfect for Summer because plenty of recipes — like lamb kabobs [1] — call for the grill. Little details like fish barware tie everything together without going over the top.
Photo: Anna Monette Roberts
Rethink the Centerpiece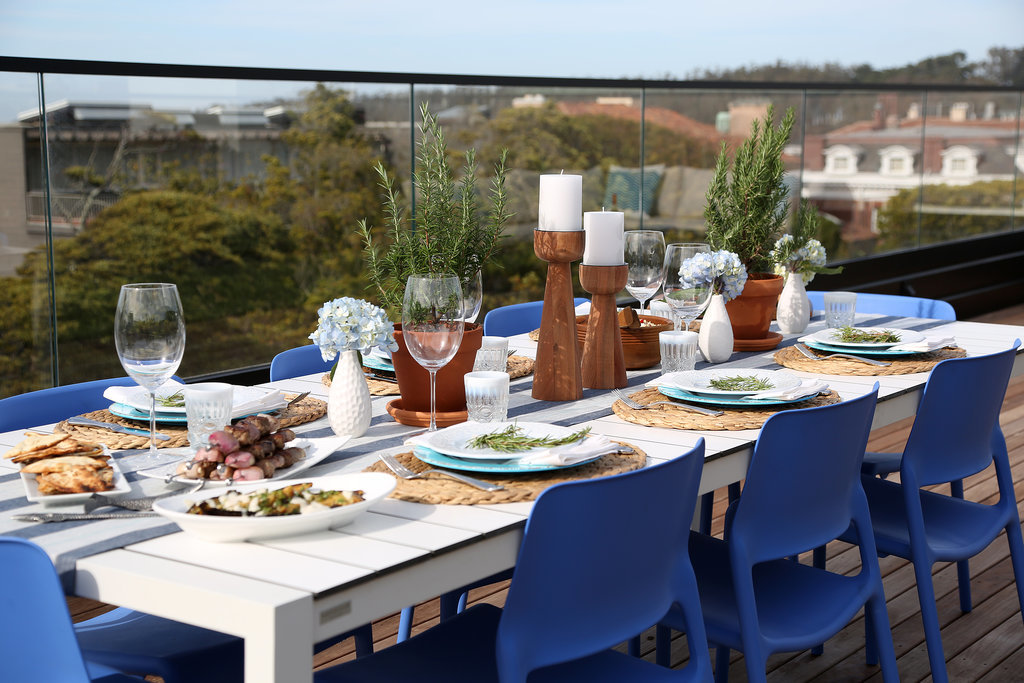 Flowers are great, but there are so many other ways to mix it up (and save money!). Although we did display a few hydrangea stems in bud vases, potted rosemary plants were the focal point. You can easily find them at home improvement stores for under $10. And the best part? They outlive blooms and can be used in your herb garden [2] once the party is over!
Photo: Anna Monette Roberts
Forgo the Chips and Dip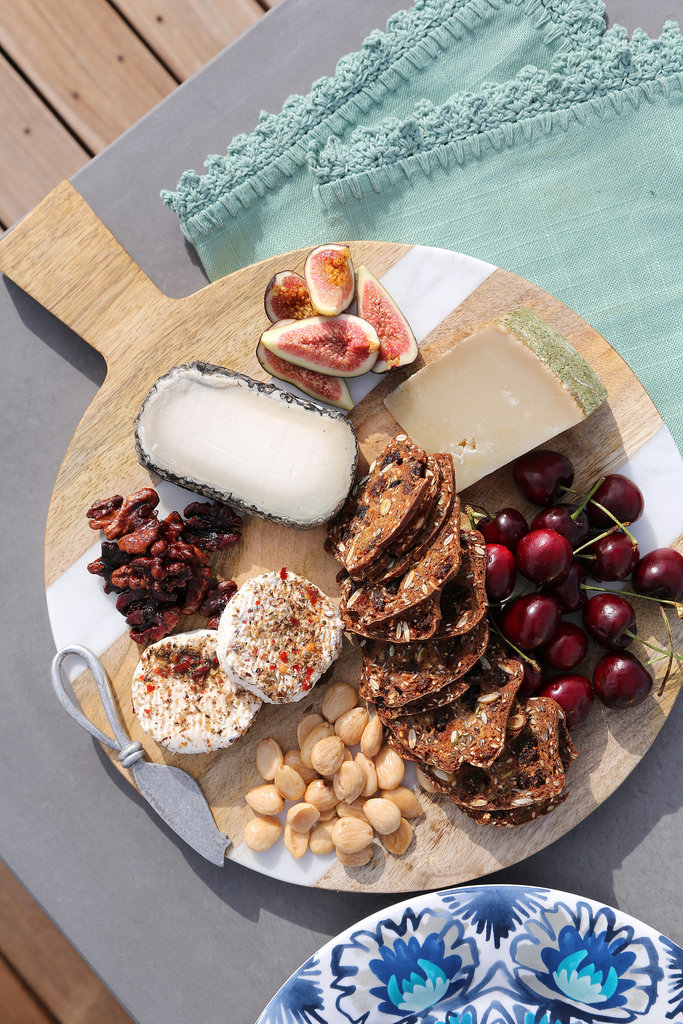 There's nothing wrong with chips and dip except that they're so predictable. A cheese plate is an easy, surprising alternative that your guests will love. Start with a cheeseboard [3], then layer on various nuts, fruits, and crackers [4]. In fact, you can even stick to the theme by choosing Mediterranean cheeses like Feta.
Photo: Anna Monette Roberts
Get Creative With the Menu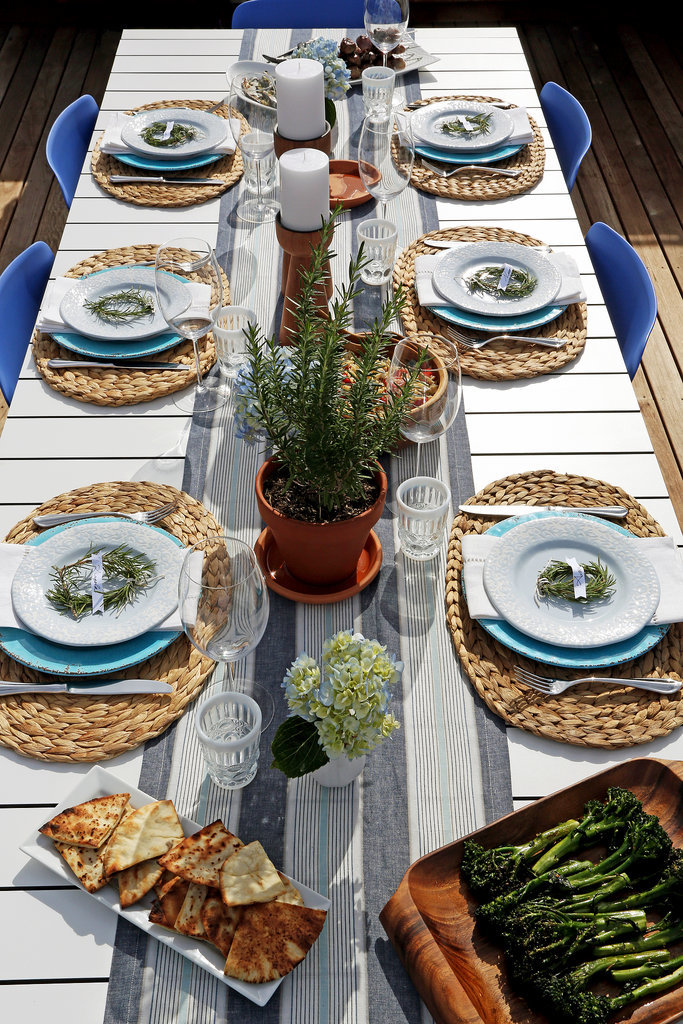 Another way to mix things up from the usual BBQ is through your menu. Instead of bread rolls, choose pita; opt for an orzo salad over mixed greens; and grill kabobs rather than hamburgers. When it comes to planning a menu [5], this is definitely where having a theme can make things easier.
Photo: Anna Monette Roberts
Ditch the Paper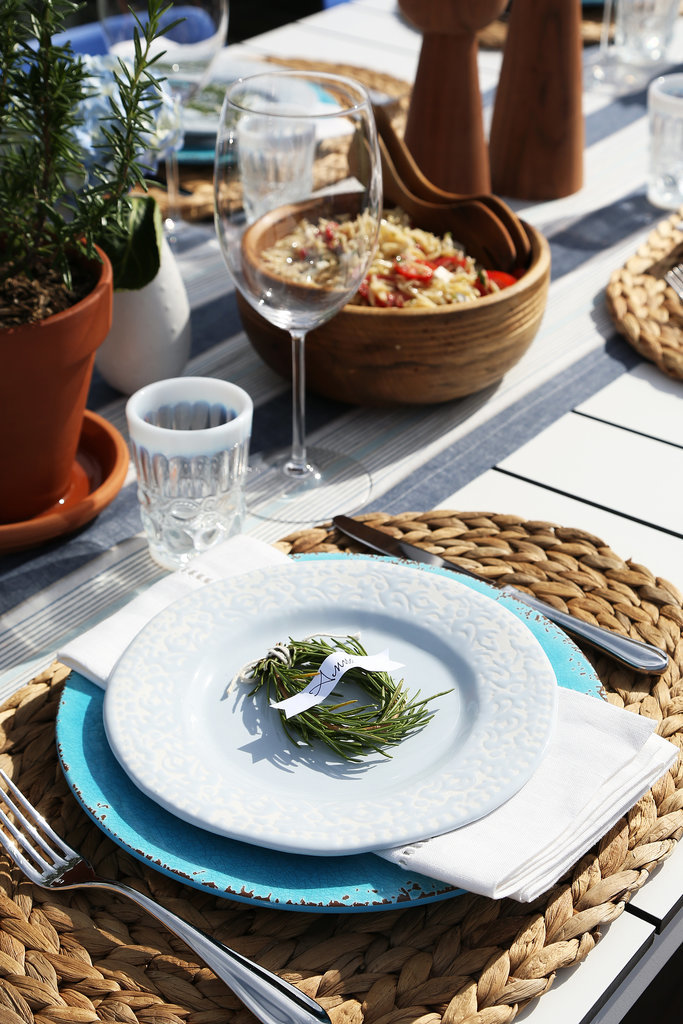 Seriously, those paper plates have got to go! Since ceramic isn't practical (especially for outdoor dining), consider melamine. These blue plates [6] look like antique earthware and they're shatterproof — win!
Photo: Anna Monette Roberts
Add a Personal Touch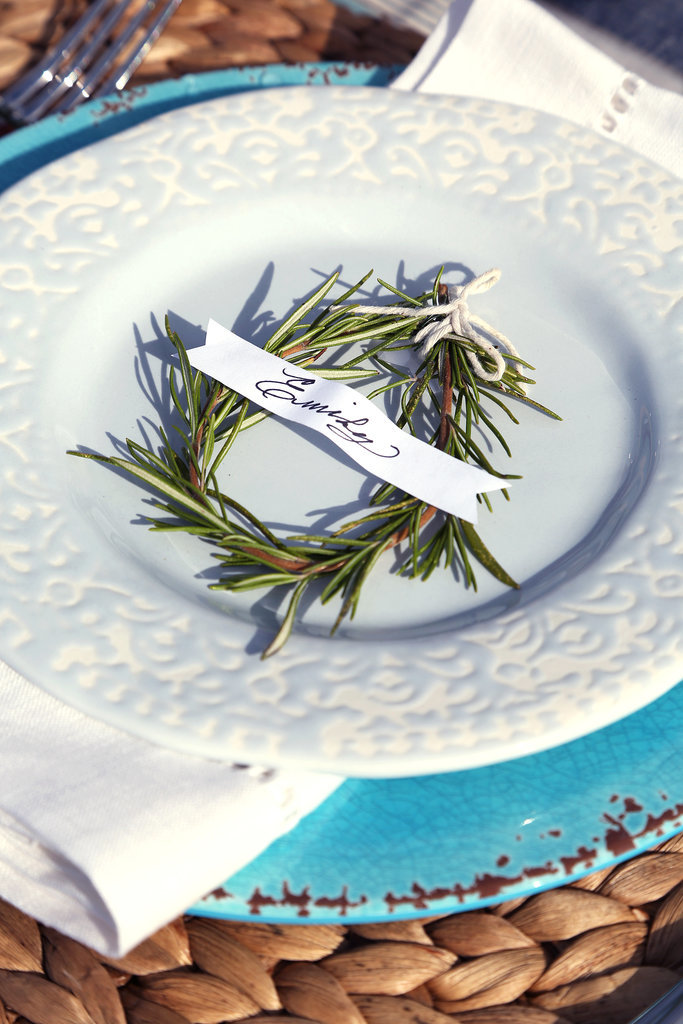 You don't need to be a DIY [7] queen to add a personal touch. Inspired by the rosemary centerpieces, we used rosemary stems to create wreath placecards. Do be sure to soak the branches and use floral wire and twine to tie it all together.
Photo: Anna Monette Roberts