Not every home is flooded with natural light, but luckily, these decorating tricks can make a huge difference. No demolition necessary — it's all about optical illusions that add instant brightness!
White Paint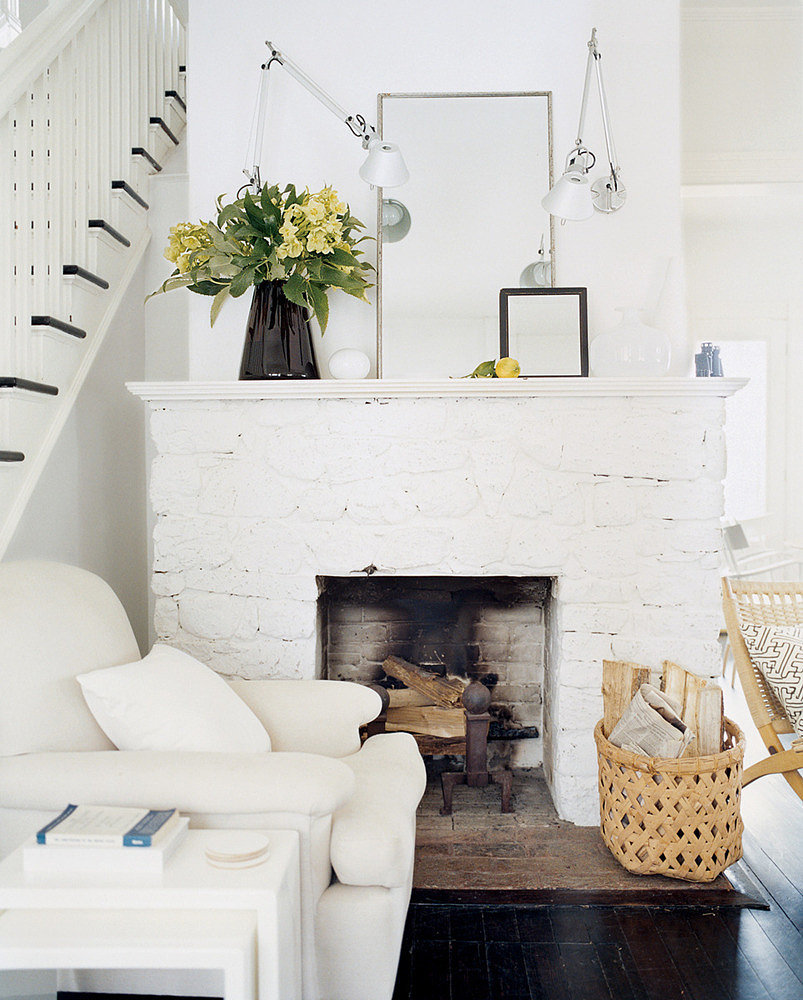 OK, so maybe white paint is a no-brainer for perking up gloomy interiors, but picking the right white? Easier said than done. Luckily, designer Amber Lewis has a list of her favorite white paints [1].
Source: Domino [2]
Warm-Weather Art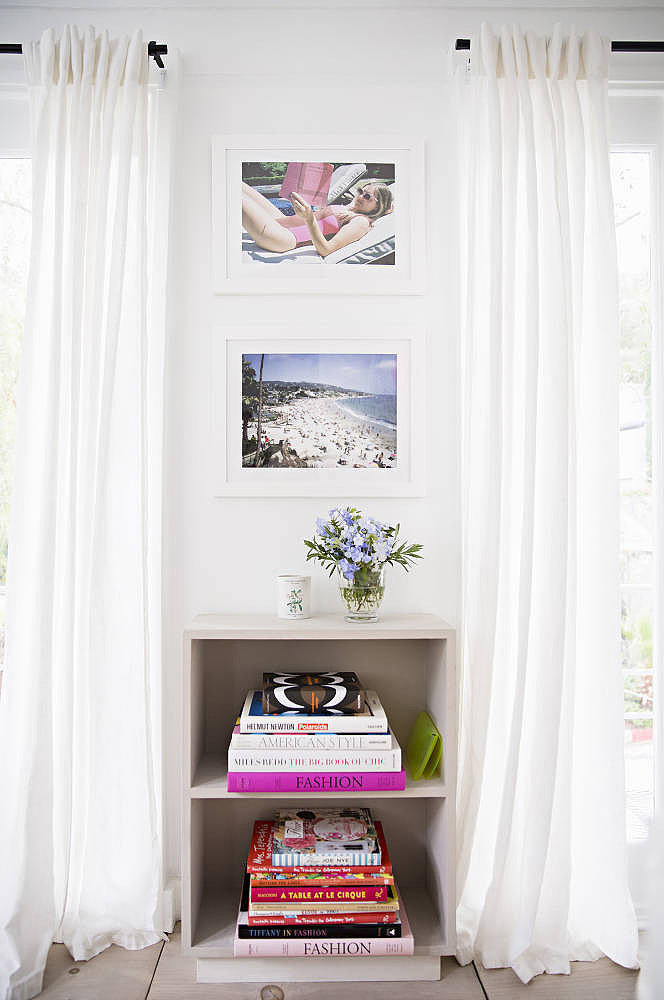 Hanging images that depict the perfect beach or pool day can make your space feel instantly brighter — even if it's overcast. You can find the photo of the girl in the pink swimsuit at The Tappan Collective [3]!
Source: Domino [4]
Open Shelves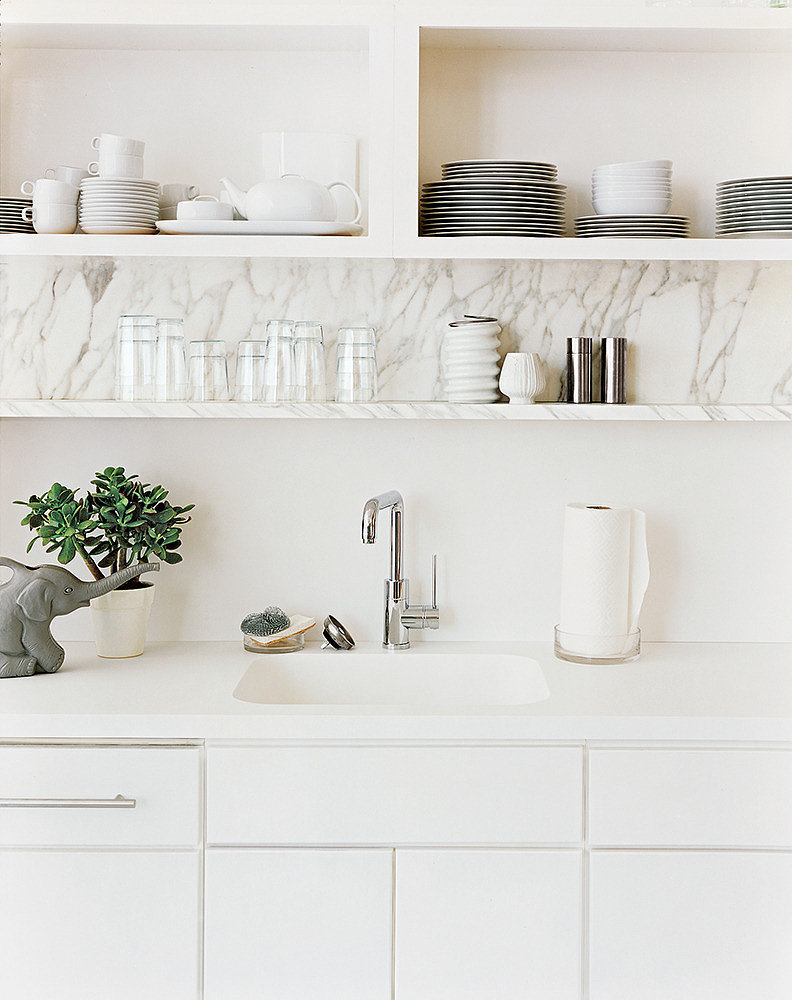 Open shelves can add depth to a small kitchen. If you're going to try this look, make sure to purge any dinnerware or glassware that you don't want on display. This look favors simplicity.
Source: Domino [5]
Mirrors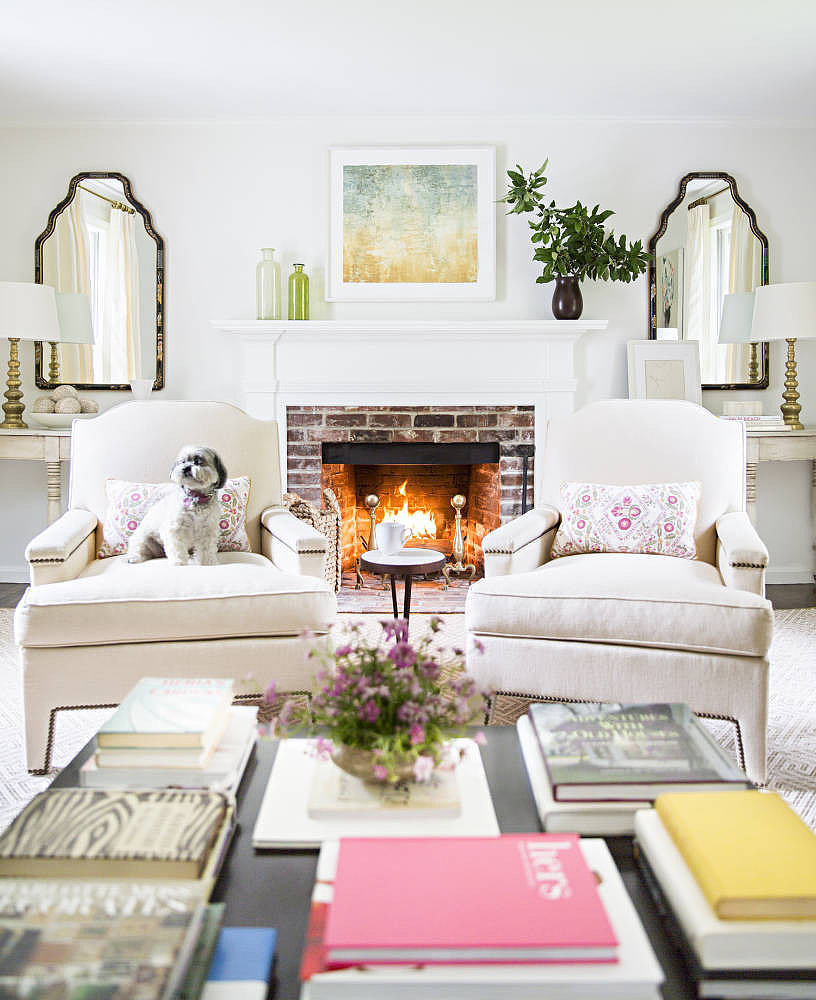 Before you go crazy with the warm-weather art, make sure you save some room for mirrors. They can visually expand a room and also reflect light, making any space feel bigger and brighter.
Source: Brittany Ambridge via Domino [6]
White Subway Tiles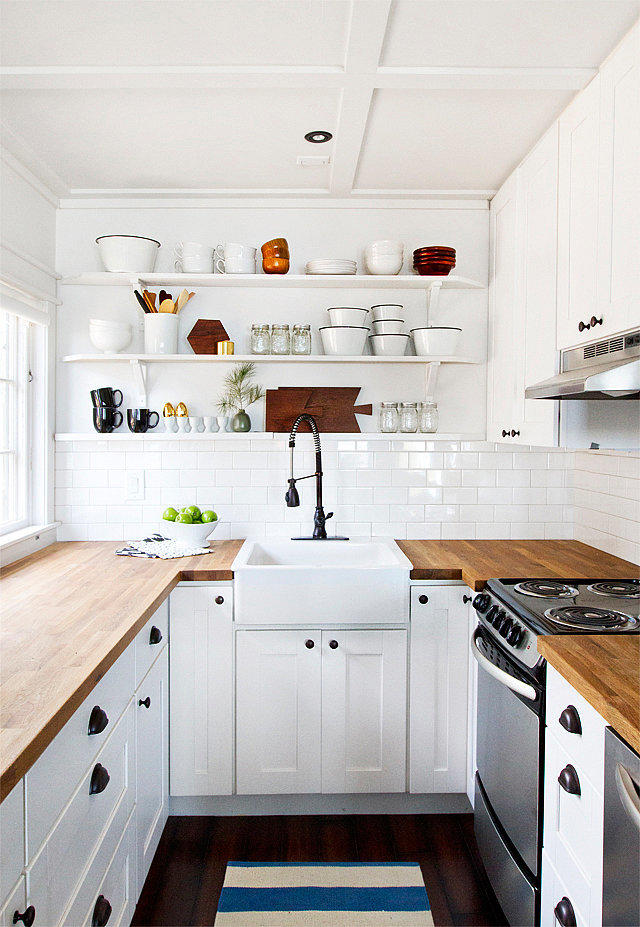 There is a reason these old-fashioned classics are still in vogue — clean and linear, subway tiles also have a glossy, reflective finish that adds light. They're miracle workers for dark kitchens and bathrooms! For a more graphic, old-school feel, try using gray grout.
Photo by Sarah Sherman Samuel via Smitten Studio [7]
Minimalism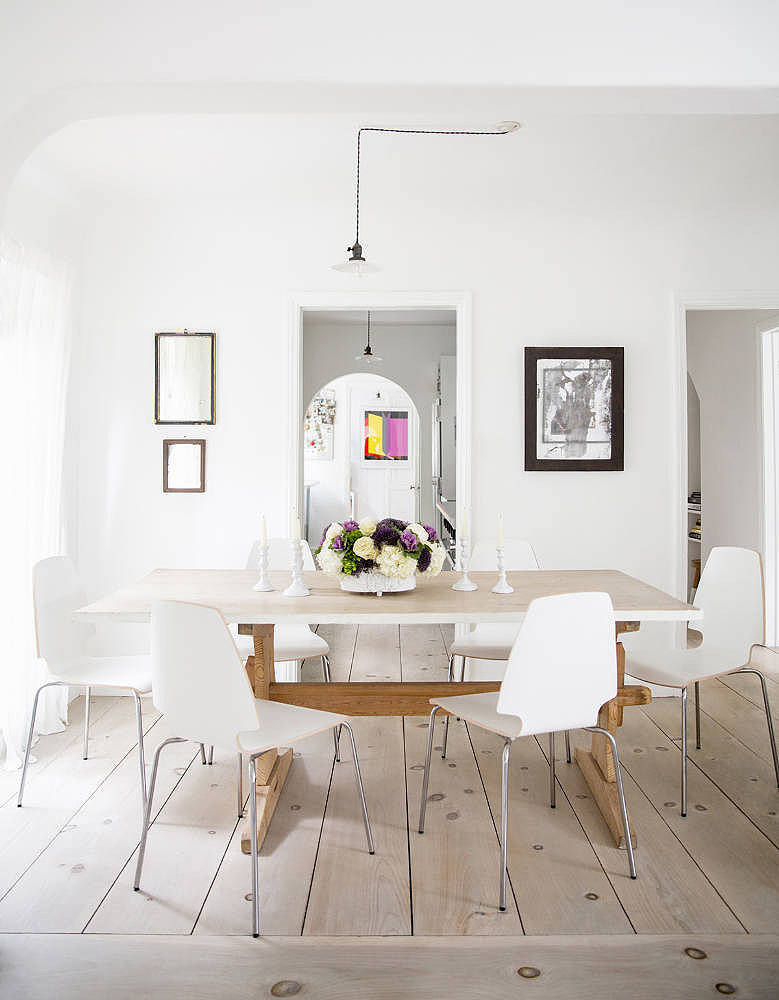 Clutter only intensifies the cave-like effect of a dark room. Look for stylish storage solutions that can help keep clutter at bay.
Source: Domino [8]
Painted Ceiling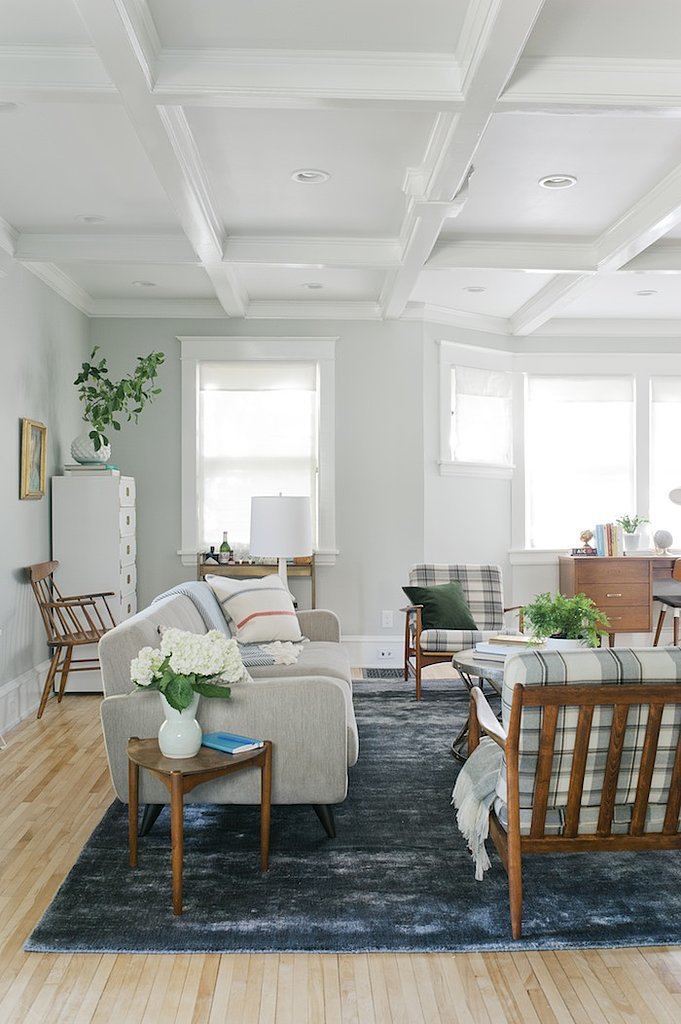 There's nothing more looming than a dark, depressing ceiling. Fake the vaulted-ceiling feel by painting it a bright white.
Source: Melissa Oholendt [9] via Emily Henderson [10]
Acrylic Accessories
Acrylic furniture is a brilliant option for small or dark spaces, because it doesn't take up much visual weight. We love how this acrylic table lends a floating effect to the accessories it's holding.
Source: Domino [11]
Metallic Accents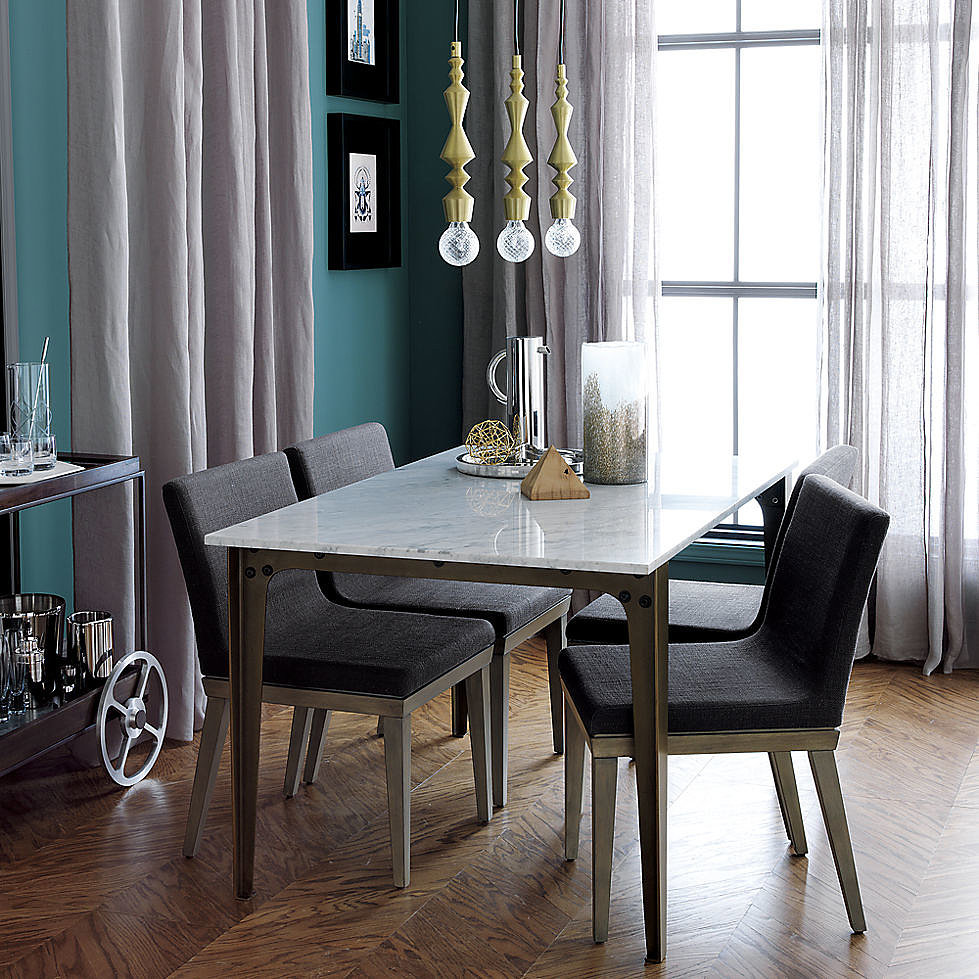 A little sparkle can go a long way. We love how these these hanging candlestick pendant lamps [12] ($60) brighten the dining room.