The Tribeca Film Festival continues in NYC this week! I was able to screen and review Ryan Phillippe's The Bang Bang Club a few days ago, and this morning provided a chance to check out Will Ferrell's upcoming movie Everything Must Go.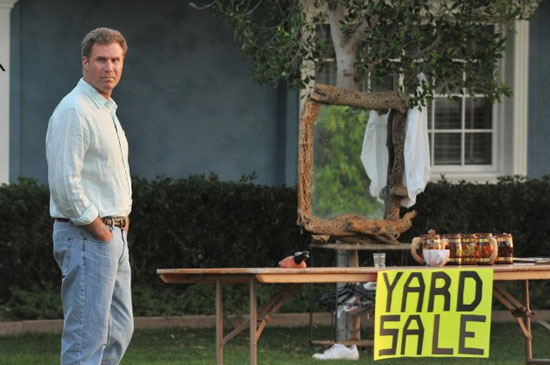 Who's behind it? Writer and director Dan Rush adapted the screenplay from Raymond Carver's short story Why Don't You Dance. It's Rush's first feature, but he nonetheless was able to team up with great talent like Will Ferrell and Rebecca Hall. The film also features a young newcomer, Christopher Jordan Wallace.
What's it about? Will Ferrell stars as Nick Halsey, a down-on-his-luck, alcoholic salesman who was left by his wife and fired from his high-paying job on the same day. His wife can't handle his erratic behavior anymore, so she throws all his stuff out on the lawn and changes the locks, as well as the security code, to their suburban Scottsdale home. Under Arizona law, he has five days to conduct a yard sale — and Nick's luck might change with the help of a neighborhood kid, Christopher Jordan Wallace's Kenny, and Rebecca Hall's Samantha, a pregnant photographer who just moved in across the street.
To read what I thought of the movie, just read more