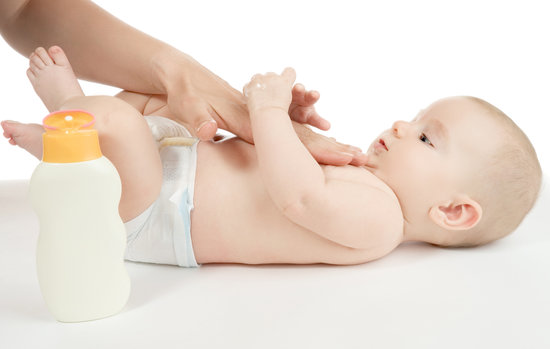 When a baby's silky, smooth skin develops red, dry, itchy patches, the culprit is often eczema. Commonly appearing around 2 to 6 months of age, eczema (or atopic dermatitis) affects some 20 percent of infants and young children. If your baby is itchy and irritated, these six trusty eczema treatments from Circle of Moms members are sure to help soothe his skin.
1. Avoid Topical Irritants
Many babies have skin allergies to the perfumes, dyes, and chemicals in common household products like soaps, laundry detergents, fabric softeners, and bubble baths. As Heidi F. advises, switching to hypoallergenic, fragrance-free products can help relieve eczema: "For soap, we use Dove for sensitive skin — anything that I put on their skin is fragrance free. I even found Mr. Bubbles for sensitive skin, which makes bath time fun for them. Another thing that I was told by their doctor was to wash their laundry with fragrance-free detergent and fabric softener. This has all seemed to help minimize flare-ups and itching."