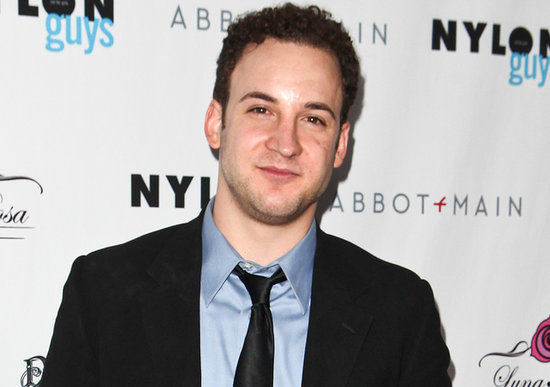 Ben Savage is heading back to the small screen as Cory Matthews, something the actor says is like "taking a step back in time." It's been just over 10 years since Boy Meets World went off the air, but fans have plenty to be excited about. Tuesday, the Boy Meets World: Complete Collection DVD set hits shelves, and 2014 will reunite some of the cast with their Disney Channel spinoff, Girl Meets World. In the new series, Savage and Danielle Fishel reprise their roles as Cory and Topanga, now raising their young daughter, Riley, played by actress Rowan Blanchard. With '90s nostalgia in full force and the spinoff show coming up, we recently chatted with Savage about Boy Meets World, what to expect from the new series, Fishel's recent wedding, and more. See what the TV star had to say about stepping back into Cory's shoes, fun fan moments, and which cast member has the best hair. You can also watch Danielle Fishel on our POPSUGAR Girls Guide show "Dear Danielle."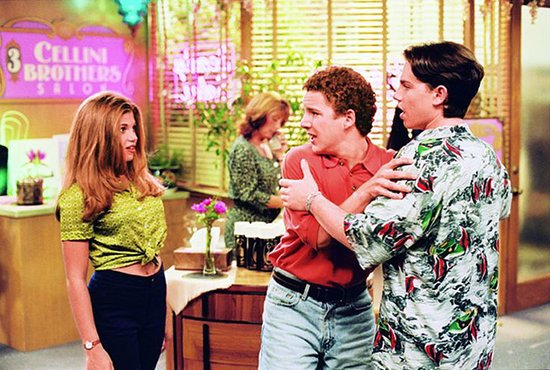 POPSUGAR: What's it like to be back on set with your Boy Meets World cast members?
Ben Savage: It's certainly been a really nice experience being back on set with everybody, especially Danielle. It's almost like you're kind of reopening a chapter of your childhood, getting to almost relive it as an adult. It's really been a lot of fun. It's like taking a step back in time but doing it a little differently, with the wisdom and experience of being an adult.
PS: Girl Meets World will be on the Disney Channel, and it follows your teenage daughter, but older Boy Meets World fans will be tuning in too. Is it tough to balance those audiences?
BS: Interesting question. I think it might be a little bit of a challenge, because I think a lot of Boy Meets World fans are sort of expecting the show to pick up where it left off. And for us, really, I don't want them to be disappointed, but this show, Girl Meets World, is for a new generation. It's not so much a continuation of Boy Meets World as it's a brand-new slate for a brand-new generation of kids. It's aimed at 13-year-olds, hopefully giving them something fun to watch and something that they can enjoy with their friends. Some of the best emails and notes and messages and tweets I've gotten are from former Boy Meets World fans who tell me how much they're excited about watching the new show with their own children. It's really a nice feeling to know that they grew up with us, and now their kids are going to get to grow up with Girl Meets World.
Read on for the rest of our interview with Ben Savage.