"Where's my book?" In the two years since Brad Meltzer released Heroes For My Son, that's what the New York Times best-selling author has heard over and over from his daughter. Now, just a month before Mother's Day, Brad reaches out to his daughter and mothers everywhere with Heroes For My Daughter.
In his new book, the father of three profiles 56 people who he believes are worthy of the hero title. The collection of biographies and photographs spans Amelia Earhart and Lucille Ball to Mahatma Gandhi and Judy Blume. He's also introducing a line of inspirational clothing pieces featuring caricatures of the heroes. I recently spoke with the author about the new book; here's what he had to say.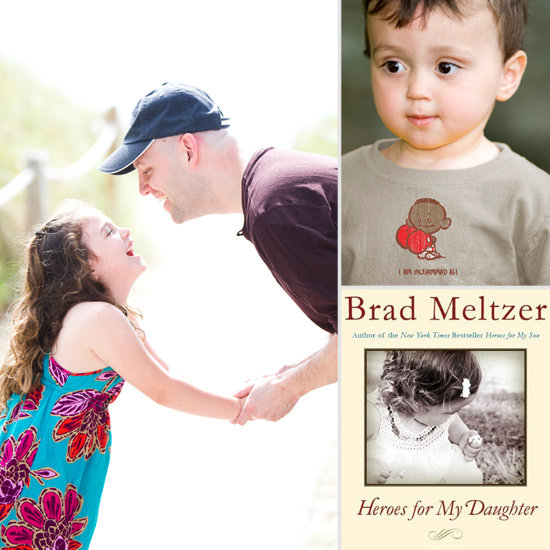 LilSugar: Are there any crossovers between the heroes you picked for your son and the ones you have selected for your daughter?
Brad Meltzer:
I did 50 brand-new heroes for my daughter. But there were six heroes that I felt were worth repeating from
Heroes For My Son
— a sort of hall of fame that I felt needed to be there for my daughter: Rosa Parks, Amelia Earhart, Abraham Lincoln, Gandhi, Eleanor Roosevelt, and Lucille Ball. Plus, I again included my mom. C'mon. It's my mom!
LS: What were the criteria you used to make your selections? What did it take for them to "make the cut"?
BM: To pick a hero, it's like the Supreme Court definition of pornography: you know it when you see it. But in the book, there's one thing every hero has in common. They all had to do this: help someone. Some people help thousands of people directly, like Marie Curie or Susan B. Anthony. Others help us by inspiring us, like Amelia Earhart. But you do have to help someone.
It's the dream that links every single hero I picked for her. As I now often tell my daughter Lila, no matter what stage of life you're in, when you want something — no matter how impossible it seems — you need to fight for it. When you believe in something, fight for it. And when you see injustice, fight harder than you've ever fought before.
Keep reading for more about Brad's picks, including some little-known facts about the heroes.