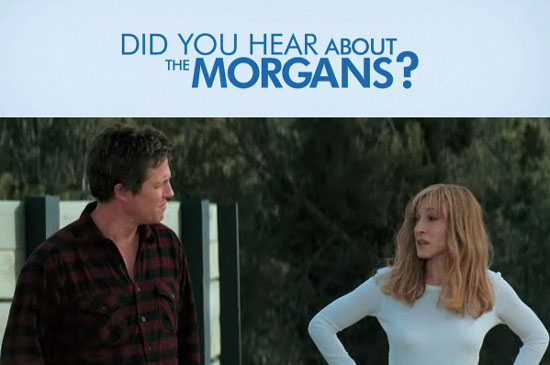 I wonder if this movie,
Did You Hear About the Morgans?
, was one of those things that sounded good as a concept, but somehow deflated in execution? Opening around the holidays, the movie tells the story of the Morgans, an unhappily married couple who witness a murder and are spotted by the killer. Thus, they need to leave their slick Manhattan lifestyles behind and go into the witness relocation program in Wyoming where — you guessed it — they slow down and focus on each other enough that their marriage might actually get a second chance.
I think it's supposed to be a romantic comedy, but I have watched this new trailer a few times and I keep searching for something funny in it, and (besides Sarah Jessica Parker running after a horse at the end) I keep coming up dry. Maybe you'll have better luck, so to check it out, read more