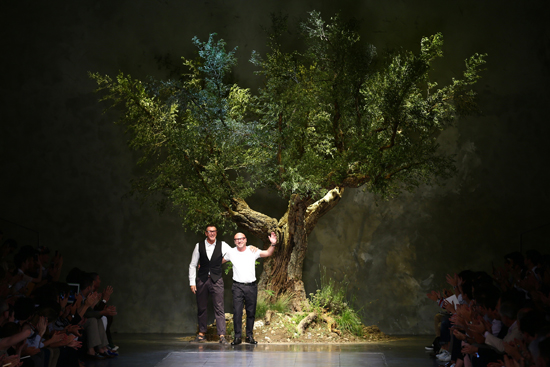 The latest development in Dolce and Gabbana's long, drawn-out tax evasion case? The judge who tried it says the two men were fully aware they committed a crime, even though both designers have long maintained their innocence.
But that didn't stop Judge Antonella Brambilla, who presided over the case and eventually sentenced the designers and a few of their key executives to jail time, from saying otherwise.
The prosecution's case is built on a financial transaction in 2004, when the brand's founders, Domenico Dolce and Stefano Gabbana, sold their companies to Gado, a Luxembourg-based holding firm. In her ruling, which was just made public this week, Brambilla wrote that the designers had to know that the applicable tax rate from the sale would be unclear. Dolce and Gabbana "evidently knew its structure and purposes," her decision says, and continues that "it is certainly not believable that the designers had given up control of the actual ownership of the brands."
So how did we get here? A timeline of Dolce and Gabbana's tax evasion case, here.