All of the new DVD releases hit stores (and Netflix) on Tuesdays. So each week in What to Netflix: New DVD Tuesday, I sort through the best of the batch and tell you what to add to your queue. Check out this week's picks!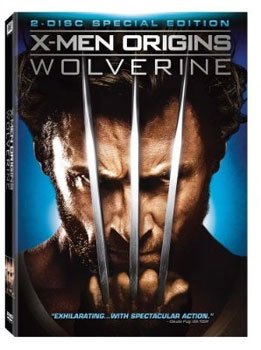 X-Men Origins: Wolverine
Critics panned
X-Men Origins: Wolverine
when it first came out in theaters — and it got a rough start when
an early version leaked online
— but that didn't stop it from
hitting it big at the box office
.
The film, which serves as a prequel for X-Men favorite Wolverine (Hugh Jackman), gives us a peek at the mutant's childhood, his first love, and his brother Victor (Liev Schreiber). Overall, it's entertaining and fun, even though the storyline is hard to follow. Add to that a cast that includes Taylor Kitsch and Ryan Reynolds, and you have a movie that's easy on the eyes for what it lacks in substance — the perfect requisites for at-home viewing.
Special features include a segment called "The Roots of Wolverine" with Len Wein (co-creator of Wolverine) and Stan Lee (co-creator of the X-Men).




36%

Two more up next so read more