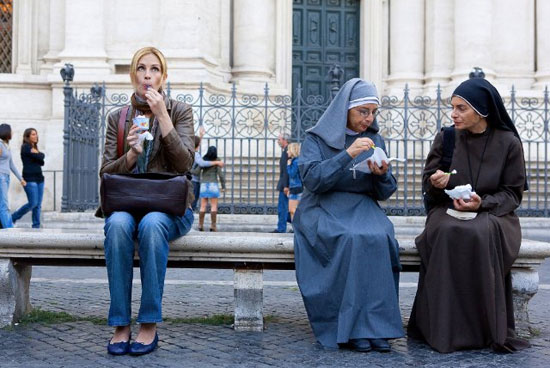 Before
Eat Pray Love
had even come out in theaters, female fans were already flocking to the
hole-in-the-wall gelateria
author Elizabeth Gilbert visits in her memoir the movie is based on.
We've seen this foodie fandom before, with Magnolia Bakery in Sex and the City, Seinfeld's Soup Nazi, San Diego's Kansas City Barbeque from Top Gun, the famous "o" scene in When Harry Met Sally at Katz's Deli in New York, Mystic Pizza, and the list goes on.
In my experience, once eateries are immortalized by the big (or little) screen, they get overly crowded, overly commercialized, and the quality decreases. But that's not always the case! What has been your experience?