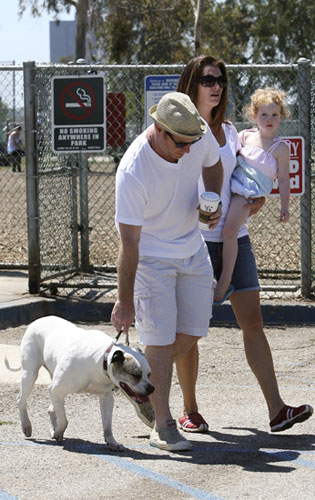 At first glance, I though Chris Henchy was holding this pooch by a
Martingale
since there was so much excess material. But, when zooming it, it's clear that the Shields-Henchy pet has a rather large collar. Eeks!
While it's important to not be too tight (since that can irritate the skin, restrict breathing, or even cause hair loss in the area), attaching a loose collar can let pups slip away.
If you're in the market for a new one, here are some things to remember before you hit the stores:


Measure your dog first, especially if he's not shopping alongside you. Since collars should fit the dog's neck, use a tape measure to check the diameter a couple inches above his shoulder blades.
Get the rest when you read more