Ladies and gentleman, your ultimate Summer blockbuster has arrived. Inception has been shrouded in mystery virtually since its onset, and the hype surrounding Christopher Nolan's mind-bending thriller has only intensified over time. The film lives up to expectations, delivering a solid, action-packed ride that provides as much food for thought as eye-popping special effects.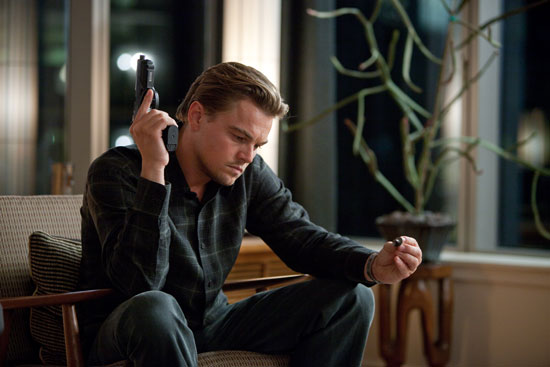 Leonardo DiCaprio is our leading man, Dom Cobb, who has the ability to infiltrate the dreams of others with intention to extract information from the subject's subconscious. But extraction can't be done alone; it's an involved process that necessitates extensive research, a well-organized plan, and a team of players. Once inside, Cobb has mastered the art of manipulating his artificial surroundings to obtain the information or idea he needs — but his own inner demons are beginning to muck up the process.
As far as I'm concerned, the less you know about the film, the more exhilarating the experience will be — but for more on why I liked the film, just keep reading.