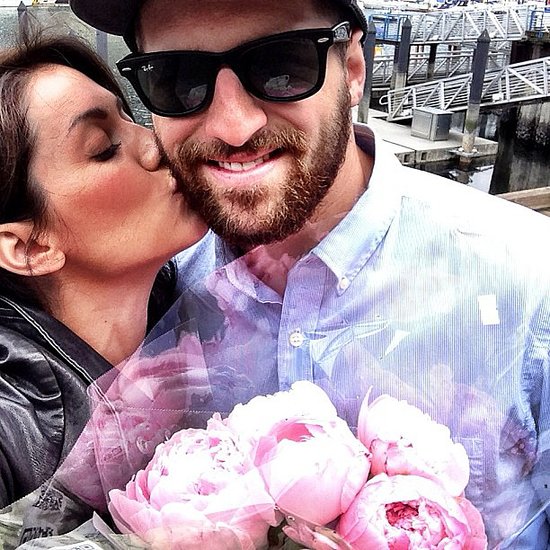 I recently chatted with former star of The Bachelorette and cofounder of Charlie Ford Vintage Jillian Harris about how she knows her boyfriend — pro snowboarder Justin Pasutto — is "the one," what went wrong with her relationship with ex-fiancé Ed Swiderski, and the signs that you, too, may be dating a keeper. Get a glimpse into her happily ever after below and check out what she had to say about this season of The Bachelorette!
He's Perfect For You, Not Perfect
"First of all, there is no relationship that is ever easy," Jillian notes. "Sometimes we romanticize about the idea of a relationship being perfect, but there is really no such thing. I think that Justin is one of the most perfect people on earth; he is so giving, he is so positive, he loves my family, he loves his family, he loves to communicate, he is protective, there are so many great things. But we don't always get along. There are some times, like what did he say the other day . . . 'my heart will always love you but my brain just wants to strangle you right now.' We were just laughing so hard."
You Don't Have to Force It
"The biggest issue in life that I have for myself is looking for that perfect relationship and not forcing yourself to be with somebody just because you want to get married," she advises. "That was hard for me because I think that happened with Ed. Ed was the first person that I thought, 'oh my god, I could see myself marrying this person,' even though he was so wrong for me. Ed wasn't honest, he wasn't close with his family, he wasn't close with my family or my friends. He didn't have the same values as I did, he wasn't patient, he wasn't sweet, there was nothing about him that was great for me, but because everyone was rooting for him and I was in love with him at the time I tried to force that to make that work."