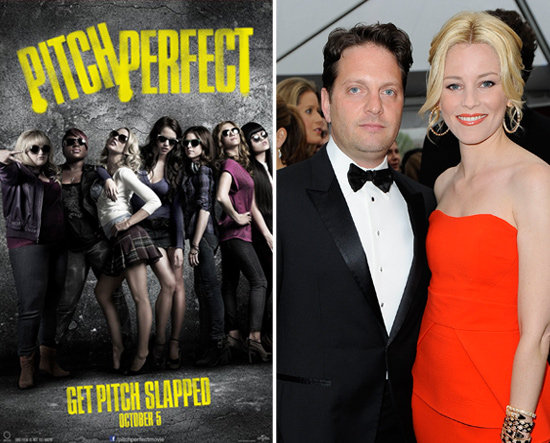 Musical comedy Pitch Perfect, out today, hopes to graduate a cappella music to the mainstream. The movie stars Anna Kendrick as college freshman Beca Mitchell, who gets recruited to her school's all-girl a cappella ensemble. Once in the group, Beca mixes up their outdated song list with the hopes of beating their boy-group rivals. The cast includes Oscar-nominated Anna Kendrick, Rebel Wilson, who played Kristen Wiig's hilariously awkward roommate in Bridesmaids, and Adam DeVine from Workaholics.
The film's producer Elizabeth Banks makes a cameo, too. But she was in full producer mode when I sat down with her and husband Max Handelman on Pitch Perfect's Baton Rouge set last November. Elizabeth and Max met on the first day of college at the University of Pennsylvania, and the couple produced Pitch Perfect together. While on set, I got to see performances by the rival groups, and let me tell you: your favorite pop hits from the likes of Flo Rida or Lily Allen sound great a cappella. If the trailer, seen below, made you excited about Pitch Perfect, find out more about the project from our interview with Elizabeth and Max.
Just keep reading to see the trailer for the movie and read my interview.