While you're filling up your Netflix queue with Oscar-nominated films, consider this week's DVD releases! Along with these three movies, you can also rent Welcome to the Rileys starring Kristen Stewart.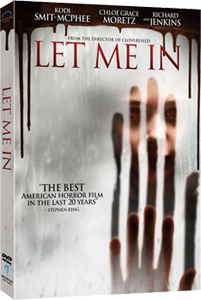 Let Me In
This remake of the acclaimed Swedish horror film Let the Right One In is beautifully shot — if you don't mind the sight of blood. Breakout star Chloe Moretz plays a young girl with a dark secret: she's a vampire. Along with her guardian (Richard Jenkins), she moves in to a new apartment complex and befriends a local boy (Kodi Smit-McPhee). The story is terrifying and twisted, but much more compelling than your run-of-the-mill scary movie. DVD extras include unrated deleted scenes and behind-the-scenes featurettes.

89%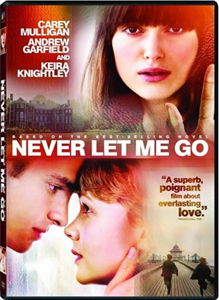 Never Let Me Go
This film adaptation of Kazuo Ishiguro's sci-fi novel sticks fairly close to its source material. Carey Mulligan stars as Kathy H., a young girl raised in an isolated community along with her best friends Ruth (Keira Knightley) and Tommy (Andrew Garfield). But as the trio grows up, they struggle with everyday issues like young love and jealousy and a much larger discovery — the real reason behind their existence. The cast is excellent, and the film provides plenty of food for thought. DVD extras include a making-of documentary.

66%
One more release when you read more