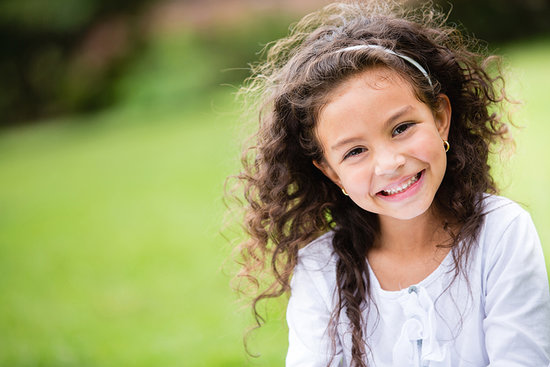 Looking for pretty girl names? We asked moms on our Facebook page to share the prettiest girls' names they've ever heard, and their ideas absolutely poured in. Here we've rounded up some favorites, from pretty middle names for girls to names that start or end with particular letters. Read through for a ton of baby-naming inspiration.
Pretty Girl Names Inspired by Nature
Encompassing from everything from flowers and herbs to gemstones and seasons, the natural world is a huge source of inspiration for pretty girl names. Beautiful plant-inspired names include Violet, Lily, Willow, Jasmine, Flora, Olivia, Ivy, Holly, Hyacinth, Daisy, Saffron, and Rosemary. Stones and gems have also lent their names to monikers including Amber, Ruby, Pearl, Ivory, and Jade. Other pretty nature-based girls names to consider are Brooke, Rayne, Aurora, Dawn, Savannah, and Luna or seasonal names like Summer, Autumn, Winter, January, April, Mae, and June.
Pretty Middle Names For Girls
Have your daughter's first name picked out but can't decide on a middle name? Rose, Grace, and Marie are all popular pretty middles names. If those don't strike a chord, other middle names moms recommend include Paige, Elizabeth, Emma, Lynn, and Rae. 
Pretty Girl Names Starting With "A" 
Sometimes parents are drawn to a specific letter. If you're hunting for the perfect "A" name for your daughter, here are some pretty picks other moms love: Arianna, Abigail, Angelina, Amelia, Avery, Ava, Aubrey, Aria, Ashlynn, and Athena.