Have You Ever Been Asked to Lose Weight For a Wedding?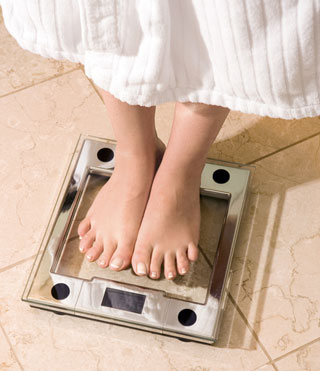 Last week we reported that
Bill Clinton was asked to lose a few pounds
by his bride-to-be daughter. He took the request in stride, but I'm sure this is not always the case. I've heard horror stories from offended bridemaids when a bride has mentioned the entire
wedding
party could benefit from a diet. I want to know . . .
New brides, pay attention! All week long we'll be bringing you tips on how to prepare your body for the big day. But we want to hear what you've been doing to stay in shape too. Head over to the FitSugar Community and post your wedding workout tips, or, if you're already hitched, how did you get healthy for your big day?
Delicious Gets a Redesign — Woohoo!
Oh Delicious, I almost (I said almost) forgot about you, and then you go and do something brilliant — you get a very much needed makeover! I was seriously considering walking away from all of my favorite bookmarks, or at least moving them to a much more user-friendly site, but alas, you pull though with a fresh new name (minus all the . and . 's), a slick new UI and a much faster search engine — nice work! And the best part about the new look? The big and beautiful notes fields that you can either change to reveal more bookmark info or compact their display with a single click on the Tag Bar!
Tag Galaxy Is Out of This World
For some visual Friday fun, head on over to Tag Galaxy, where you can browse through Flickr photos in 3D. Just enter a tag, click on the planets with the tag you want to see and click "view photos" and let the site work its magic. Tag Galaxy requires the newer version of the Adobe Flash Player to work and requires some RAM and a good Internet connection, so be patient while the images load. Isn't it glorious?
Source
Yummy Link: How to Make Dulce de Leche
By now you must know that I have a thing for dulce de leche, and it turns out that I'm not the only one. Apparently it's the world's most beloved caramel! Dulce de leche is super simple to make — all you need is time — to learn how, watch this informative video. — Food Wishes Video Recipes
Etsy Find: Paloma's Nest Holiday Christmas Text Tiles

This Paloma's Nest Holiday Christmas Text Tile Set ($8) is a set of four porcelain charms/tags which make perfect miniature surprises to tie onto a gift, around a bottle of wine, or to use as party favors. Each is handcrafted and the set comes with one each imprinted with the words "Happy Holidays," "Joy to the World," "We Wish You a Merry Christmas," and "Happy New Year!" I love the sentiment behind them, and the extra thought that is put into using them with a holiday or hostess gift.
The Perfect Geeky Onesie for Babies
If you haven't already guessed—I love tech inspired baby outfits! There's just something about dressing an adorable baby in an iPod baby tee or iPood baby creeper that makes my heart melt! Well I've got another one for all you computer geeks—a baby tag onesie! Now you can have your baby officially 'tagged'! Each onesie comes in a variety of sizes and costs $16 from Etsy.

Obesity Helplines on Garment Tags- A Good Idea?
A group of British health professionals have recently proposed a change to the clothing tags of all plus size clothing sold for men, women and children. The change? They want to start printing an obesity helpline number that the plus size consumer can call for advice on how to lose weight.