Tuesday means it's time to rev up your entertainment engine with new releases in music and new DVDs to add to your Netflix queue. I've checked out today's movie offerings and have some recommendations for the movies that are worth your rental time below.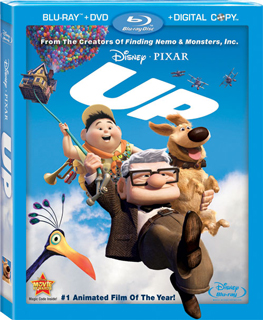 Up
This Summer's hit from Pixar is as tear-jerking as it is funny and light, and equally entertaining for kids and adults. Up is a story about an old man, voiced by Ed Asner, who attaches his home to balloons to escape his rapidly changing neighborhood.
I loved the emotional and original story, and wouldn't be surprised to see it nab a Best Picture nomination. The DVD has a ton of fun extras like cartoon shorts Partly Cloudy and Dug's Special Mission, and the expected making-of featurettes.

98%
See two more new releases when you read more