In this week's new DVDs, we have plenty of big releases hitting shelves (just in time for those last-minute stocking stuffers!). Take a look at these three picks.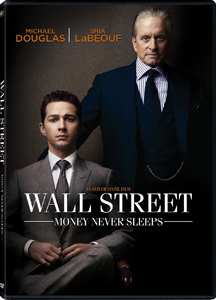 Wall Street: Money Never Sleeps
Gordon Gekko is back! Michael Douglas reprises his role as the moneygrubbing villain in this sequel to the iconic '80s film. This time around, Gekko enters the financial world once more following a long stint in jail.
Shia LaBeouf
costars as a naive Wall Street kid, who's engaged to Gekko's estranged daughter (
Carey Mulligan
) and becomes Gekko's mentee of sorts. The movie
feels heavy-handed with its message of anti-greed
— it's trying a little too hard to be timely — but LaBeouf and Mulligan's chemistry help keep it afloat. DVD extras include a featurette on Gordon Gekko and commentary from director Oliver Stone.
54%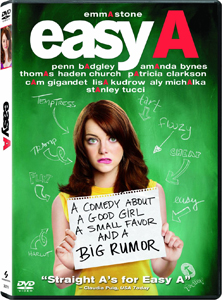 Easy A
Emma Stone
turns her charm on for this
likeable high school spin on The Scarlet Letter
. She stars as Olive Pendergast, a social misfit who gets way more attention than she bargained for when rumors spread that she's sleeping around.
Gossip Girl
's
Penn Badgley
costars as a love interest, and Stanley Tucci and Patricia Clarkson step in as Olive's hilarious parents. DVD extras include an audio commentary and gag reel, but the Blu-ray offerings sound a little more enticing (a featurette on '80s movies!).

87%
One more release when you read more