ADVERTISEMENT ( more slides)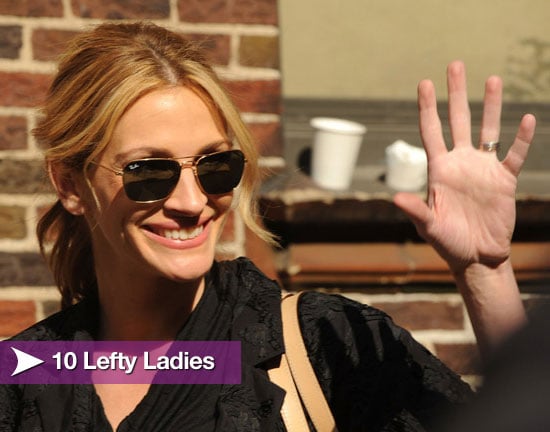 Since today is officially Left-Handers' Day, I decided to dig up a list of famous women who belong to the lefty minority. My research led me to some pretty awesome people and I must admit that I'm feeling pretty left out for being a righty.
The disproportionate amount of awesome lefties might not be a coincidence. Studies have found that there are more left-handed people with IQs over 140 (that's genius material). This might explain why there are more lefties in the creative professions and why so many past American presidents were left-hand dominant, including recent presidents like Ronald Reagan, George H. W. Bush, Bill Clinton, and Barack Obama. To celebrated Left-Handers' Day 2009, let's take a look at 10 lefty ladies!