We're unashamed to admit we have a serious obsession with the '90s [1], especially when it comes to all the things that make us nostalgic about being a girl back in the decade of jellies, neon, and Lisa Frank. If you and your friends are anything like us, you'd die over a '90s-themed party. So with wedding [2] season under way, we've come up with creative ideas for throwing the most bomb.com bachelorette party or bridal shower we could dream up, complete with the girlie trinkets, rad fashion, and phat pop culture icons of the 1990s. And a lot of these ideas would work for a birthday bash as well! Now get ready to party like it's 1999!
The Dress Code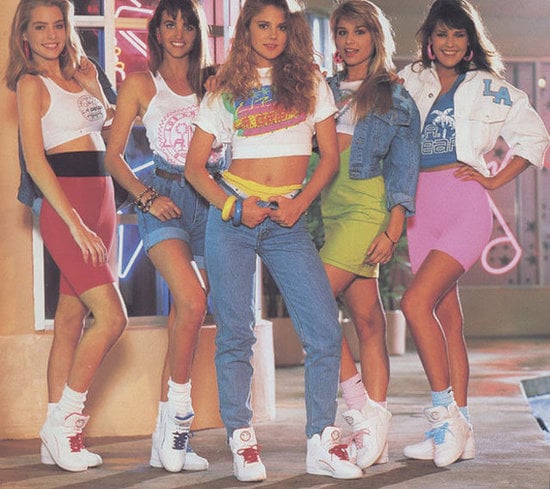 Neon LA Gear is must! Plus spandex, french braids, jellies, lots of neon, Skechers, high-waisted whitewash jeans, and stirrup leggings.
The Dress Code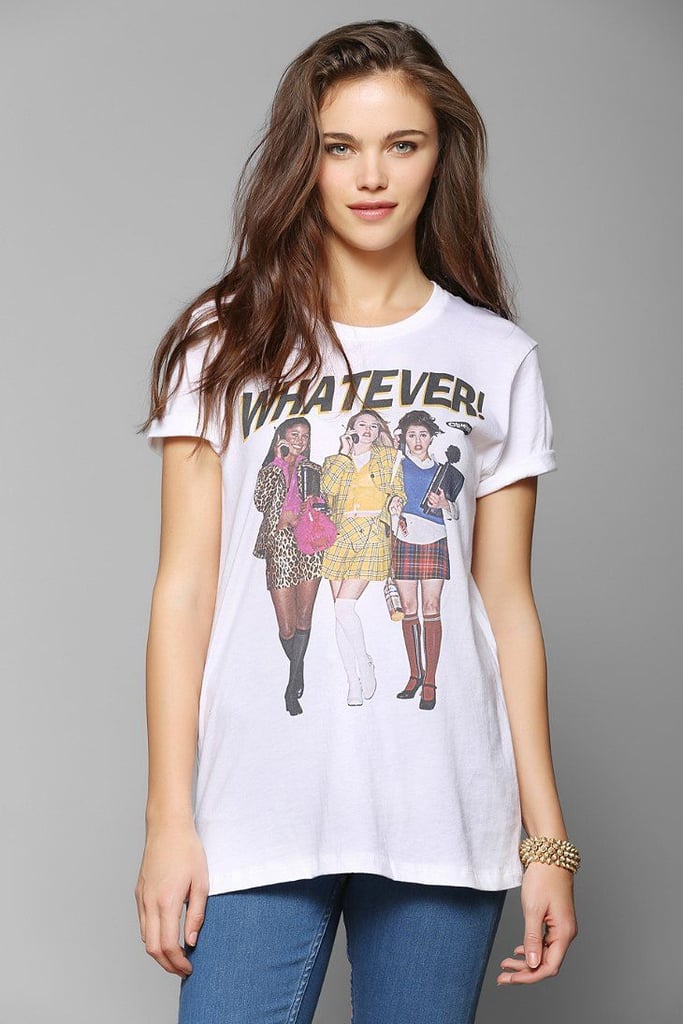 Or have the whole gang wear matching Clueless tees [3] ($29)! It's always fun to hit the town with a bachelorette group in matching tops.
The Dress Code
The look wouldn't be complete without smiley face and other '90s-themed temporary tattoos [4] ($15 for 18) adorning your bodies.
The Invites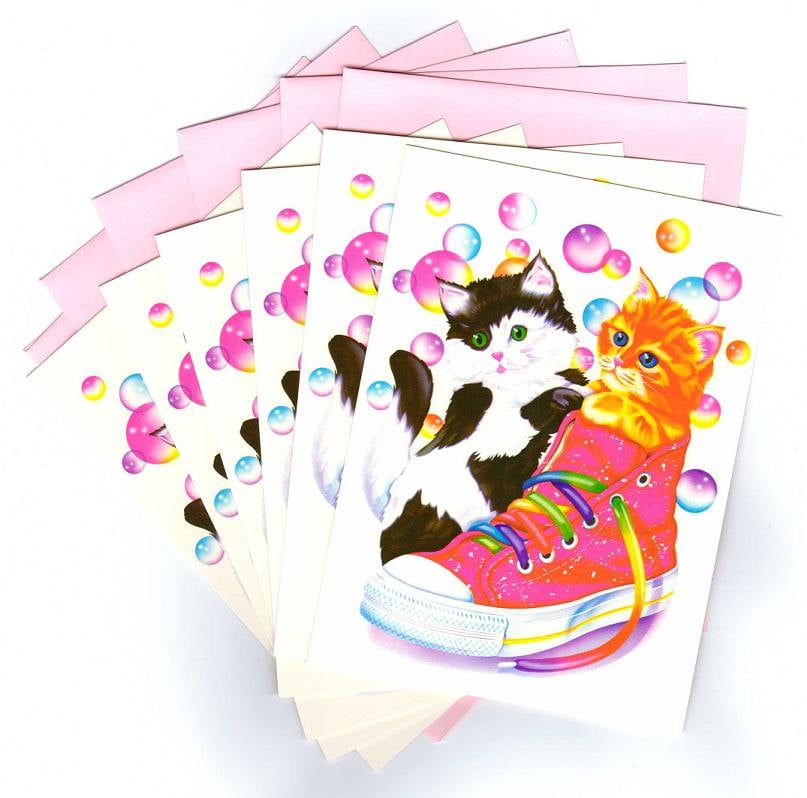 Use Lisa Frank note cards [5] ($25 for six) or stickers for your invites to elicit nostalgic squeals from all the guests.
The Invites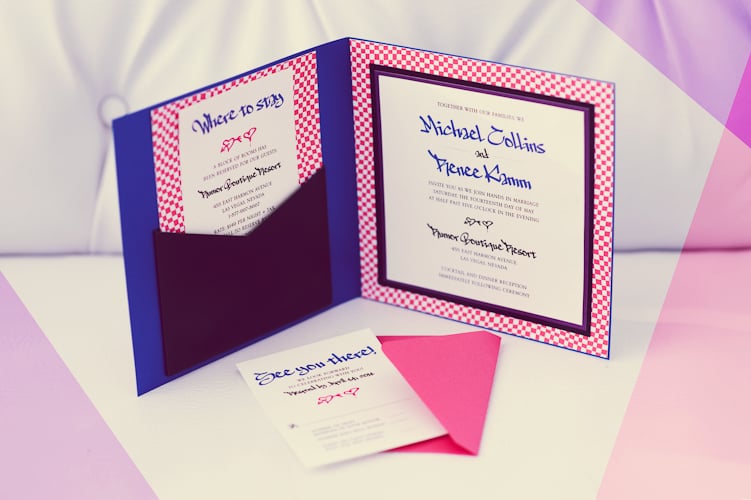 Neon and black make for a cool '90s color scheme.
Photo by Chelsea Nicole [6] via Rock n Roll Bride [7]
The Playlist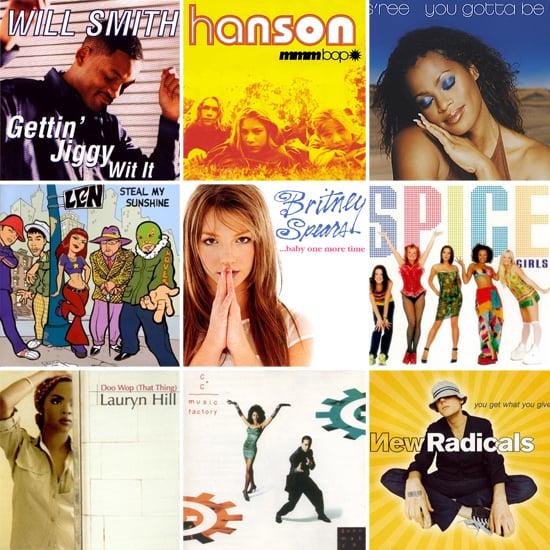 Take a trip down memory lane with your guests by jamming to some '90s pop hits [8] from musicians like Will Smith [9], Hanson, Britney Spears [10], Spice Girls, and New Radicals. Or listen to a Spotify playlist, like this Summer hits mix [11] or our '90s slow dance playlist [12]. You could even give your guests a sweet mix CD with your favorite '90s songs.
The Photo Booth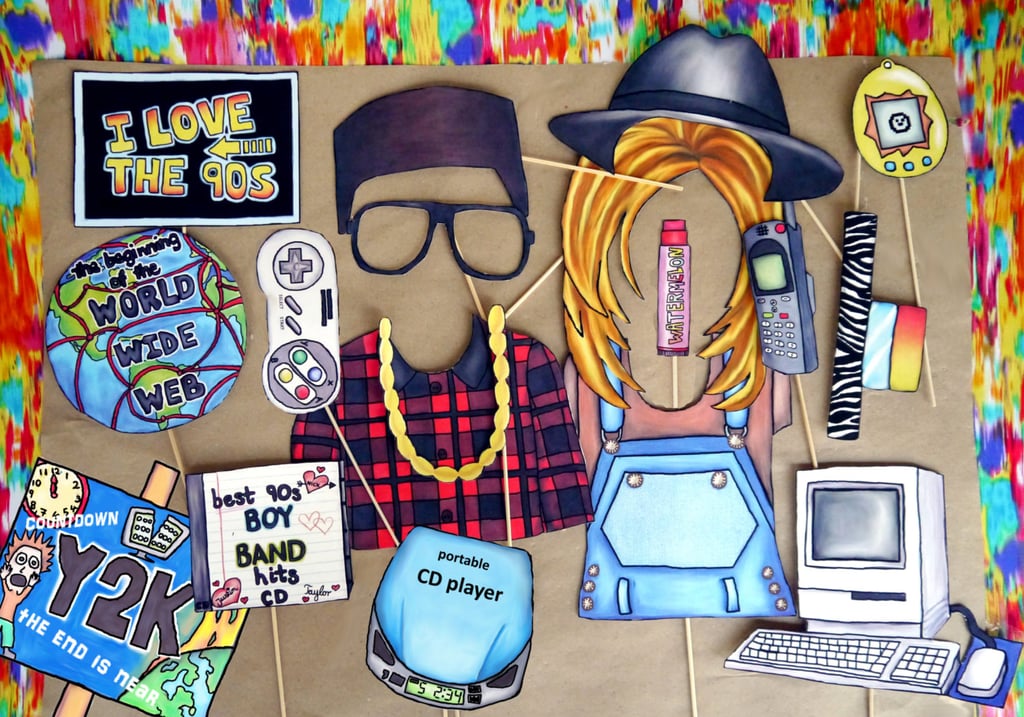 Set up a photo booth with these totally '90s props [13] ($15) to provide hours of entertainment!
The Decor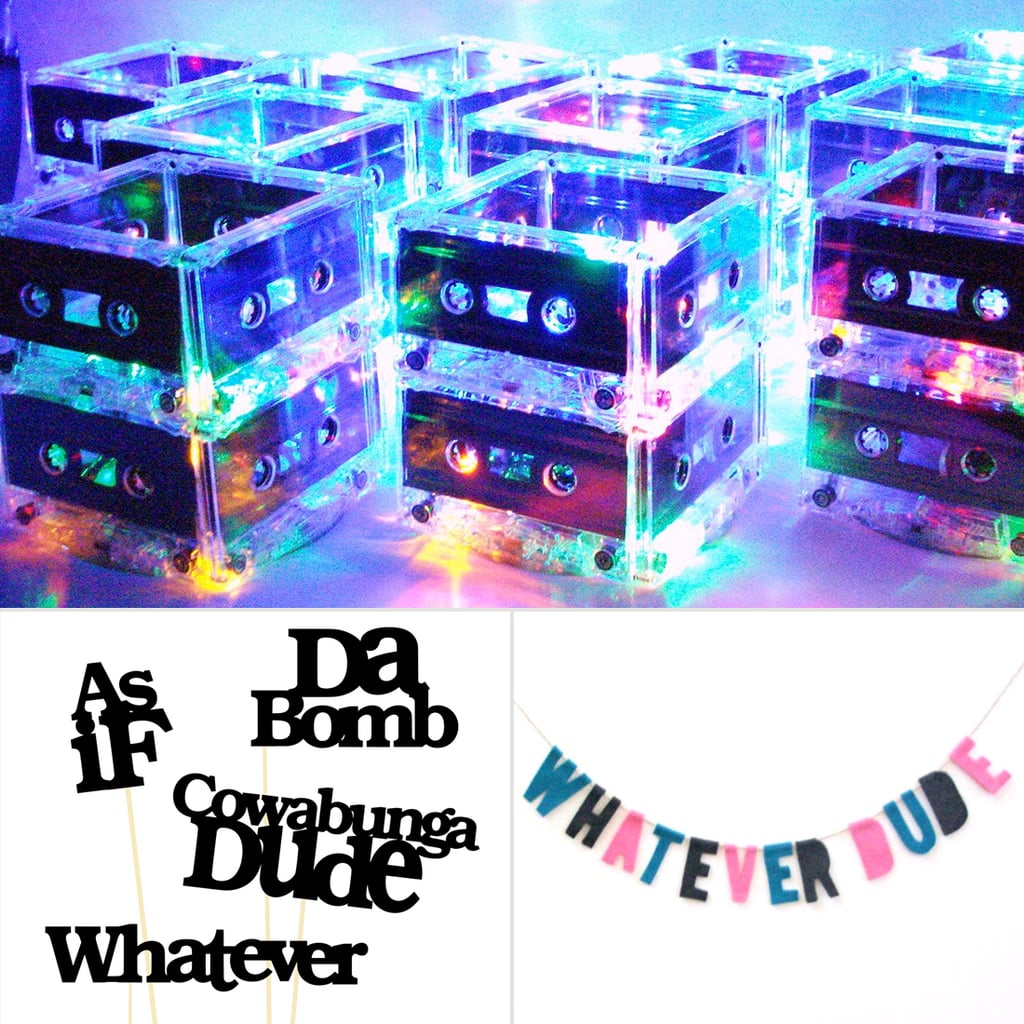 Take your party decor to the next level with these amazing light-up cassette tape centerpieces [14] ($440 for 10), '90s saying props [15] ($11), and a "whatever dude" felt banner [16] ($20).
The Decor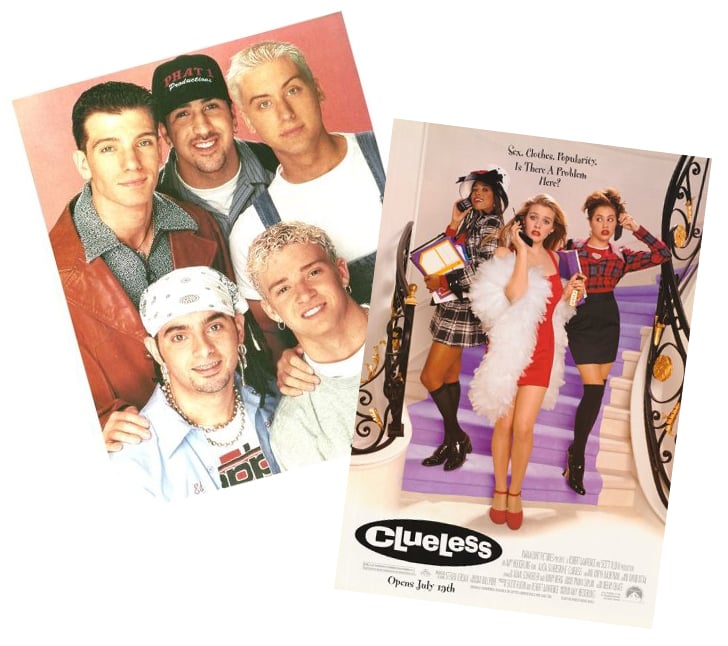 Plaster some sweet posters for pop culture faves like Clueless [17] ($30) and *NSYNC [18] ($20) to give the party some '90s flair.
The Decor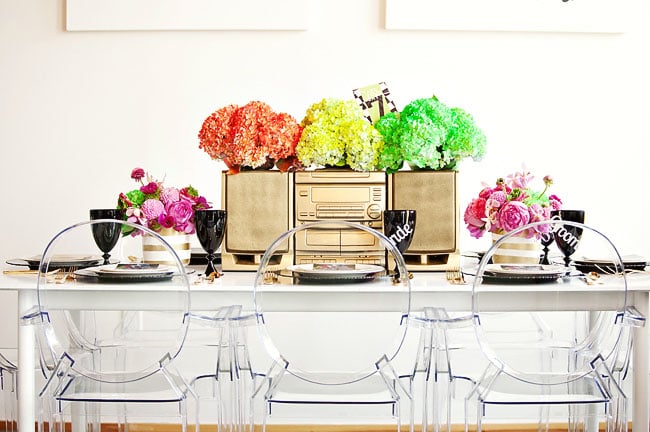 Pay tribute to the boomboxes of the '90s by spray-painting one gold and using it to decorate the tables. Bright neon flowers also reference the decade.
Photo by Perez Photography [19] via Green Wedding Shoes [20]
The Decor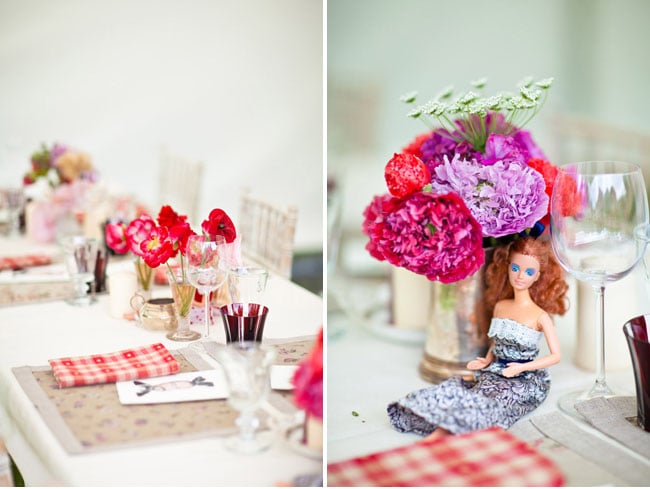 Use Barbies to add a playful '90s touch to floral centerpieces.
Photos by Rosie Parsons [21] via Green Wedding Shoes [22]
The Snacks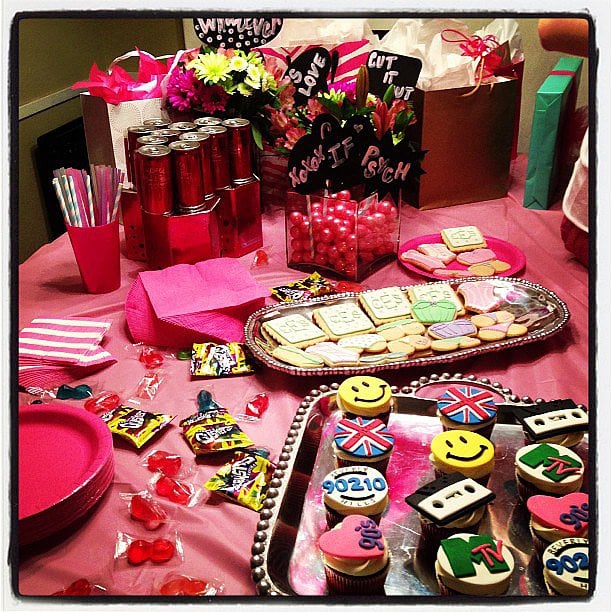 Extra points to you if you decorate your cupcakes with adorable smiley faces, MTV and 90210 logos, and cassette tapes!
Source: Instagram user stephmays [23]
The Snacks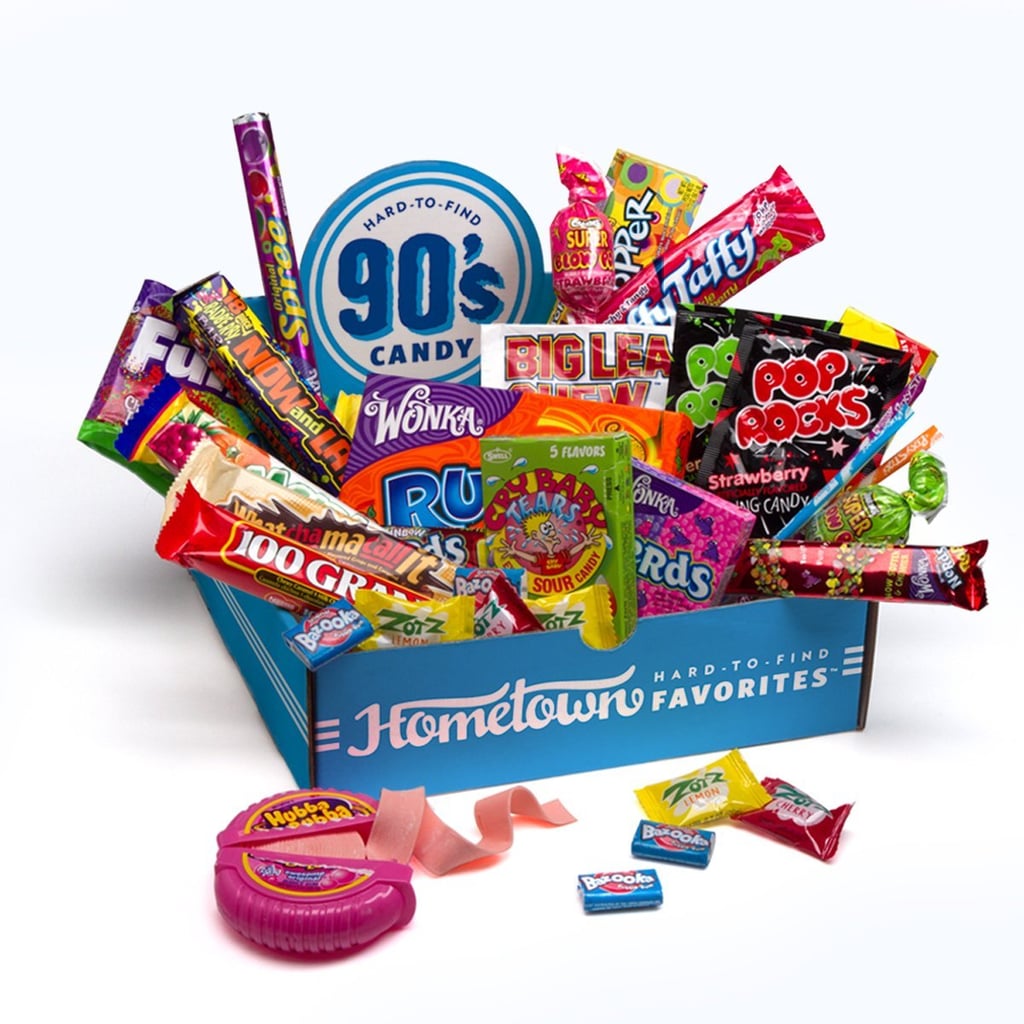 Satisfy everyone's sweet tooth with '90s candy and junk food like Airheads, Gushers, and Fruit Stripe gum. Get a '90s retro candy gift box [24] ($35) for a plethora of sweets. Then wash it down with a Squeezit . . . or a Capri Sun if you can't find some Squeezits!
The Snacks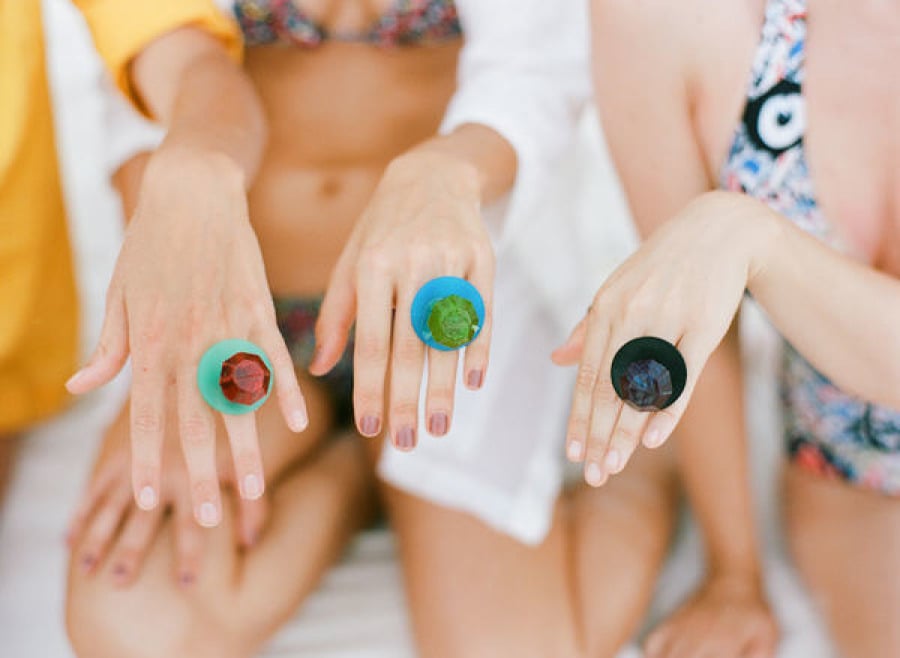 The bride-to-be won't be the only one with some bling; gift all the guests Ring Pops so the whole gang can get in on fun.
Photo by Austin Gros [25] via Style Me Pretty [26]
The Snacks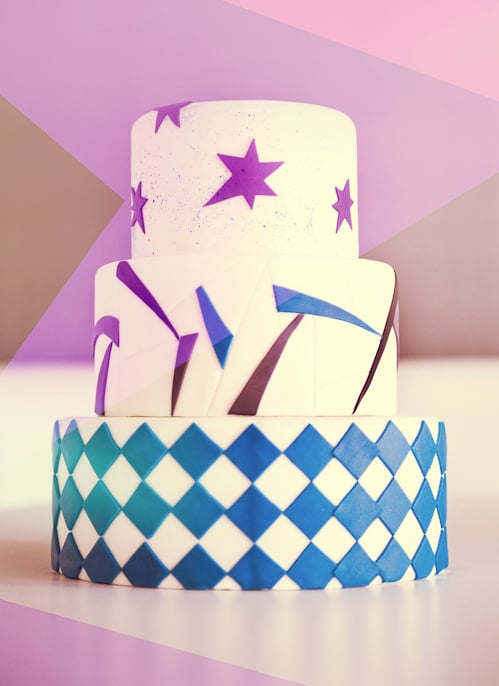 Use neon graphics to jazz up your cakes or cupcakes.
Photo by Chelsea Nicole [27] via Rock n Roll Bride [28]
The Crafts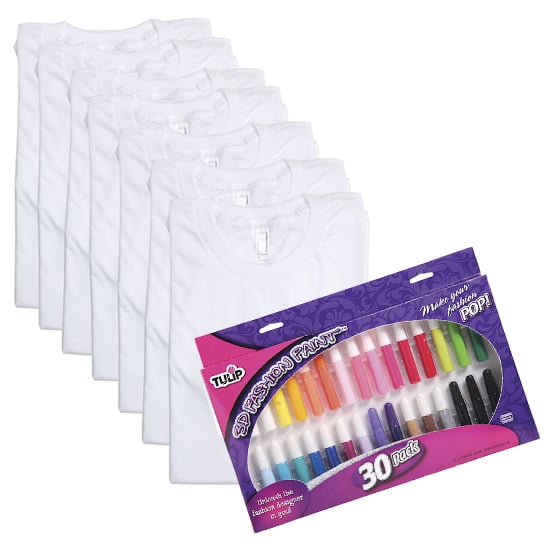 The big party craft of the '90s had to be puff-painting shirts and sweatshirts. So grab some 3D fabric paint [29] ($17) and plain white t-shirts [30] ($95 for seven, originally $119) for everyone to make shirts that have slogans relating to the bride-to-be.
The Crafts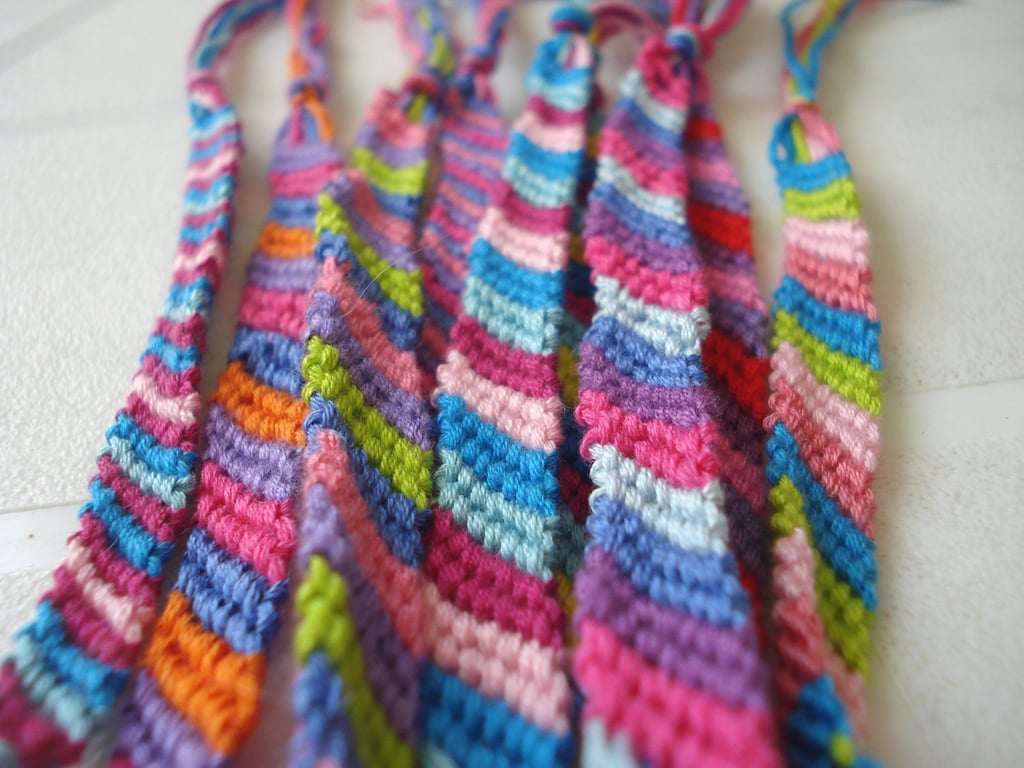 Use a friendship bracelet how-to book [31] for a fun activity that everyone will love, especially since the craft from our '90s childhood is back in style! Or if you don't have time, buy some already-made friendship bracelets [32] ($13 for 10) for your guests to take home.
The Games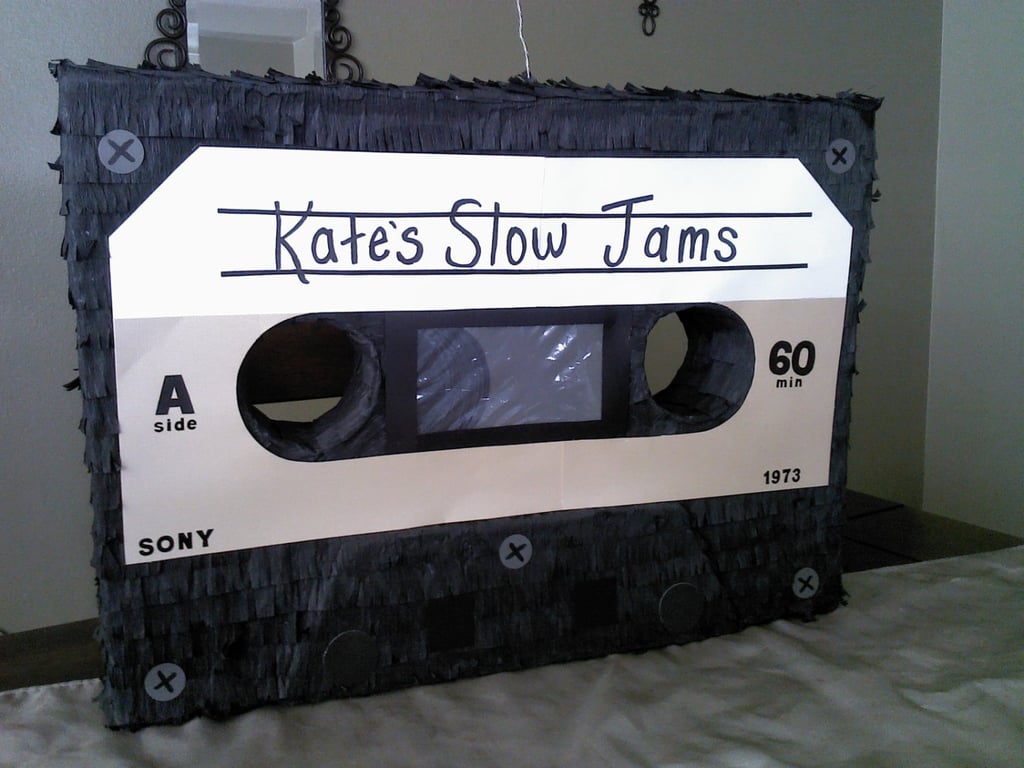 Have everyone take turns whacking this too-cool cassette tape piñata [33] ($50), personalized with the bride-to-be's name, of course.
The Games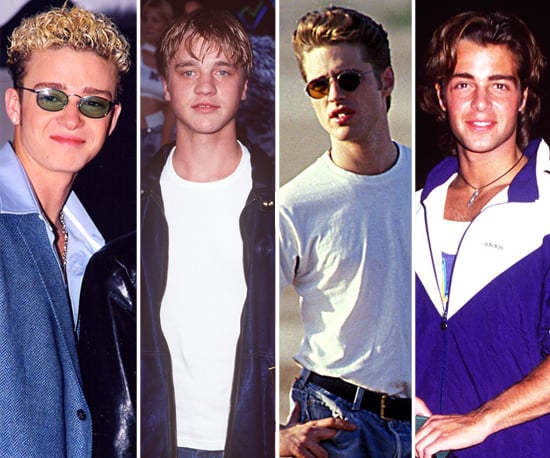 Play a '90s version of pin the tail on the donkey with "pin the hair on the '90s heartthrob." Blow up photos of notable cuties from the decade like Justin Timberlake [34], Devon Sawa, Jason Priestley, and Joey Lawrence. Then cut the hair off of copies of the images, and have your blindfolded guests try to tape the hair on the stars' heads.
The Games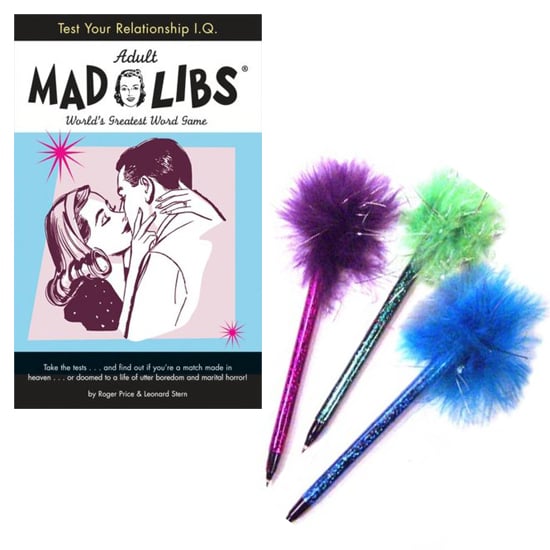 It wouldn't be a '90s party without playing Mad Libs. And you'll need these Cher-approved marabou pens [35] to fill them out ($4 for six). Play this relationship-themed version [36] ($6) for a more grown-up game.
The Games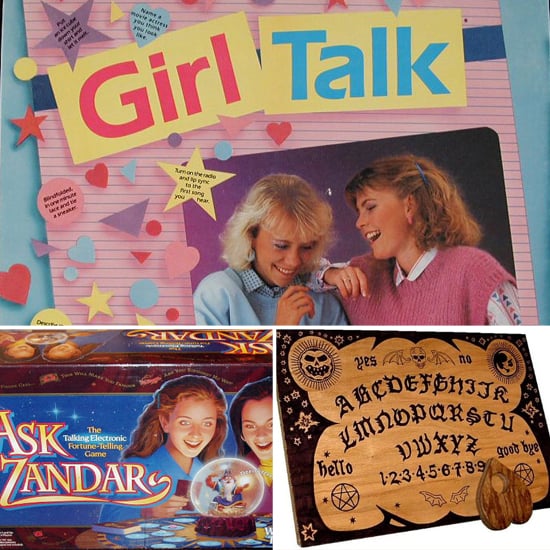 Bust out some old-school board games like Girl Talk, Ask Zandar, and a Ouija board. And don't forget MASH and truth or dare!
The Games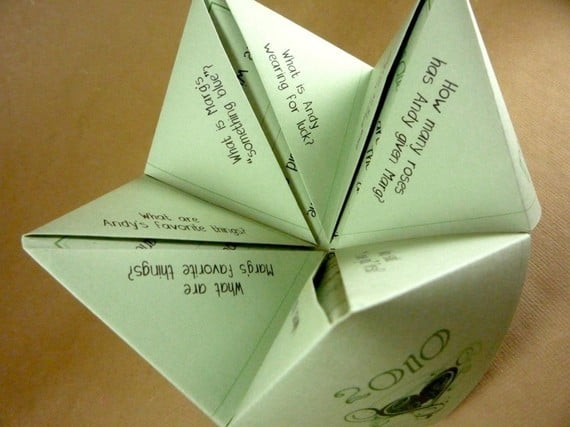 Combine two classic '90s pastimes with this printable wedding-themed Mad Lib cootie catcher [37] ($25). Or make your own personalized cootie catchers (also called fortune tellers) with your guests. And if you need a refresher, here's how to fold a cootie catcher [38].
The Prizes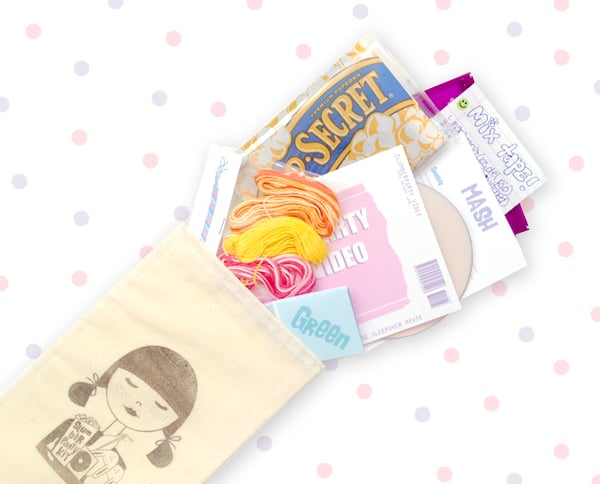 Your guests will melt over this slumber party nostalgia kit [39] ($15) complete with a mix CD of '90s pop hits, a fortune teller, four MASH cards, microwave popcorn, a friendship bracelet kit, and more. Give them out as prizes to the games for a competitive group!
The Party Favors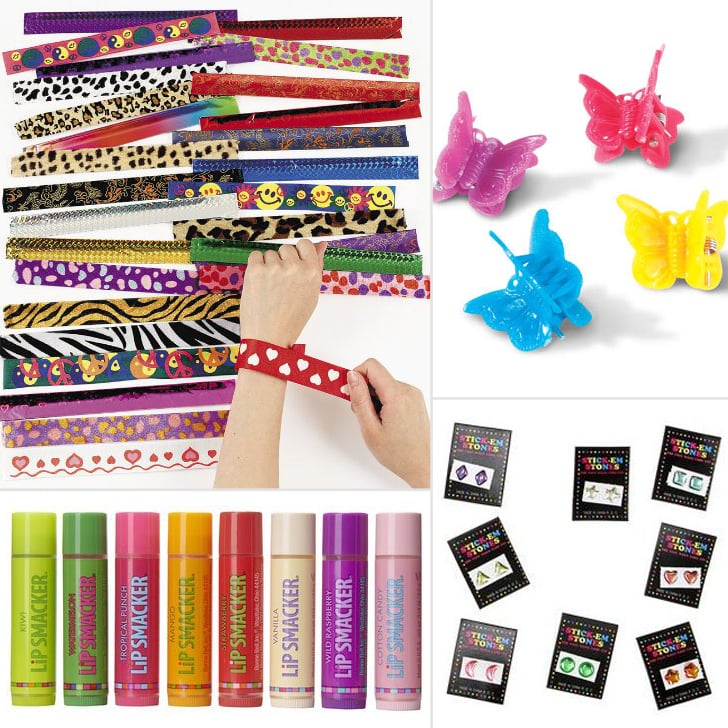 Give guests some of the best girlie trinkets of the '90s like stick-on gem earrings [40] ($6 for 144 pairs), slap bracelets [41] ($12 for 50), Lip Smackers [42] ($10 for eight), and butterfly clips [43] ($4 for 32).
The Party Favors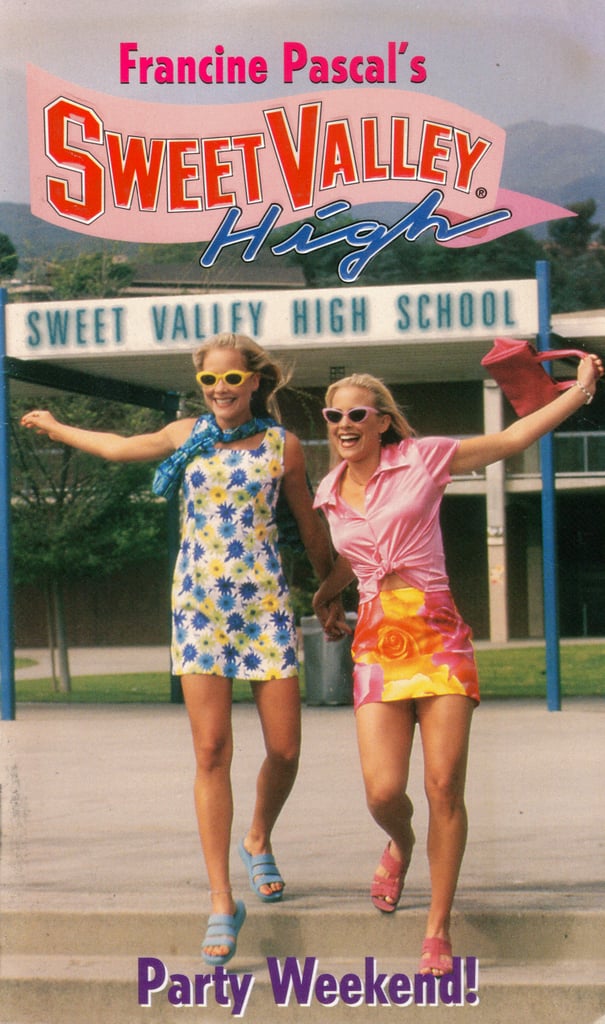 Stock your postparty goodie bags with a classic '90s book like Sweet Valley High Party Weekend [44] (used from $0.01).