The Bachelorette Season 7 Episode 1
Bachelorette First Impressions: Rose or No?
Like us on Facebook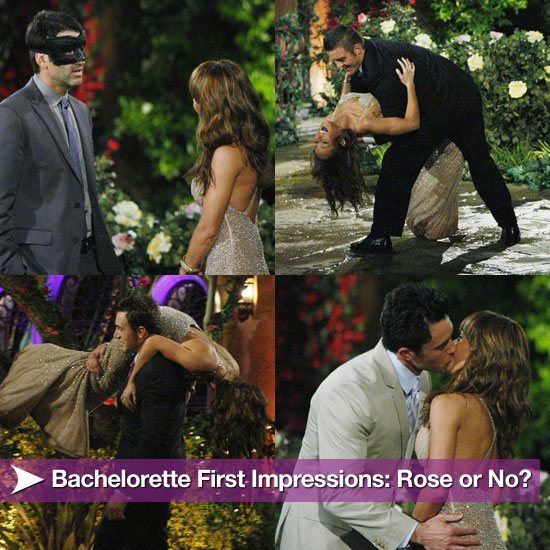 View as One Page
The Très team got together with some girls for a Bachelorette viewing party, and with a wine glass in one hand and a notebook to shield myself from some of the cringe-y bachelors in the other, I made it through the inaugural episode! The first one is always the most embarrassing, as each fella feels the need to make himself stand out from the others with some sort of gimmick. I've broken down all the most notable first impressions and filled you in on whether they worked on Ashley or not, but I want to know, would you give a rose to these guys? And if you watched the episode, let us know your take in the comments!
Photos copyright 2011 ABC, Inc.