ADVERTISEMENT ( more slides)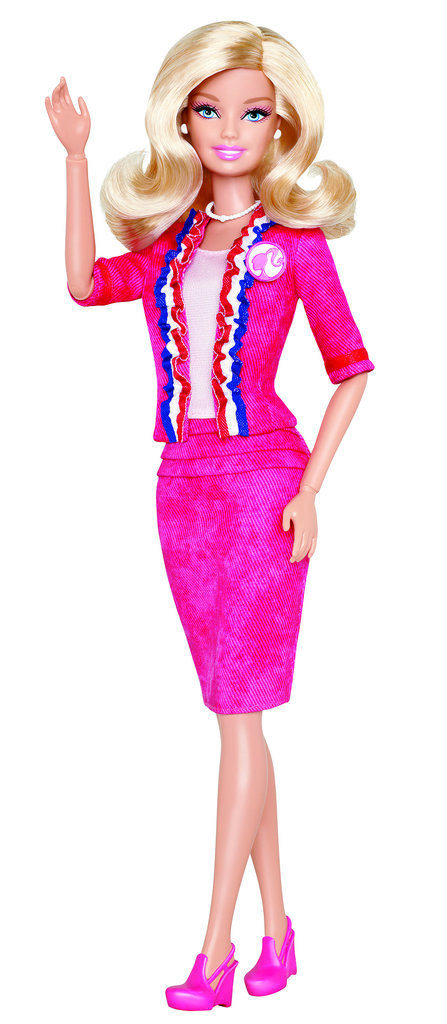 1
Cast Your Vote For Political Barbies Over the Years
There's a new presidential candidate for the 2012 elections, and she's made of plastic. For the fifth time,
Barbie is running for president
! Mattel has just announced its
"I Can Be . . . President Barbie,"
who dons wedges and a pink power suit designed by CFDA winner Chris Benz (who's also dressed Michelle Obama). The doll was created in partnership with nonprofit
The White House Project
, an organization that supports women in politics. And even though this isn't Barbie's first campaign, this year's doll is breaking new ground — as she'll be the very first Barbie in the company's 53-year history to stand upright on her own two feet! There have been several political Barbies over the years, beginning with an ambassador for world peace doll in 1986. Check some of them out plus a collector's doll of our first lady!