There have been some sexy moments this award season [1], and some of our favorites have included some good ol' fashioned kissing. From sweet to sultry, there have been tender pecks between costars, mother-son and mother-daughter smooches, steamy makeouts between lovers, and even wedding [2] vow kisses over the past few months. So let's say farewell to red carpets and statuettes with the best kisses of the 2014 award season!
Source: Getty [3]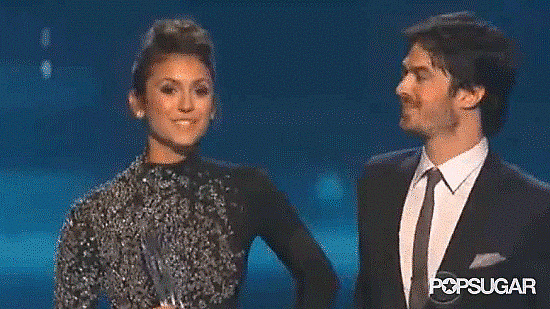 We all swooned when Ian Somerhalder kissed Nina Dobrev [4] on the cheek when they accepted their People's Choice Award.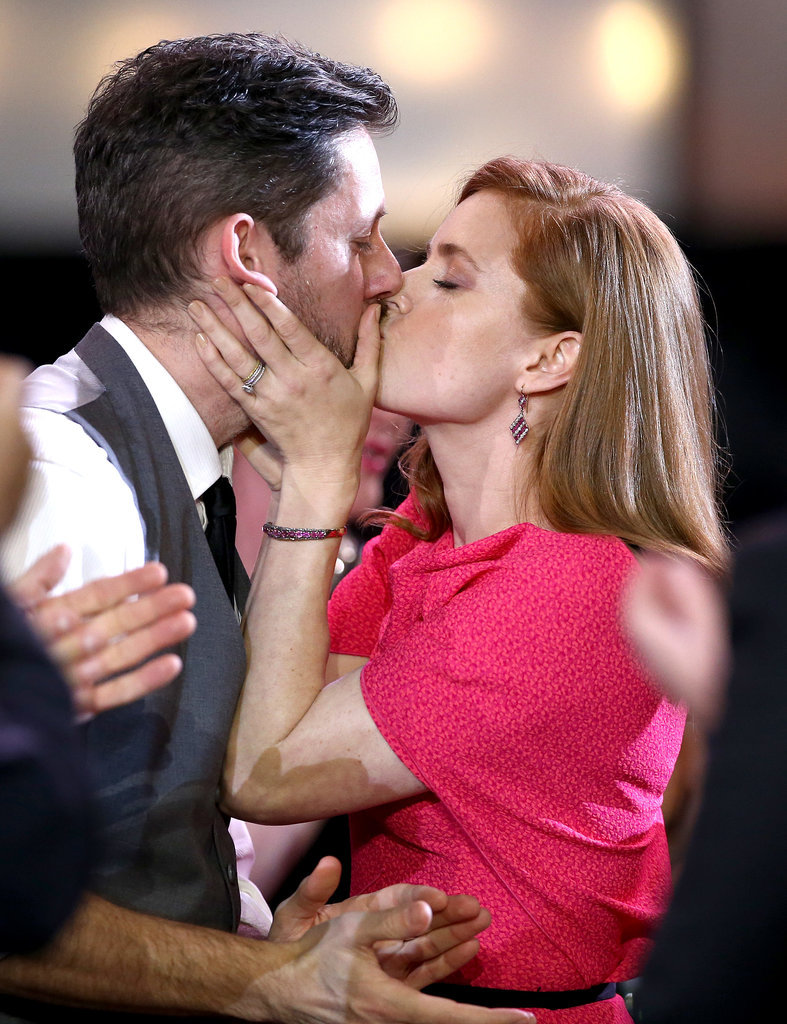 At the Critics' Choice Awards, Amy Adams [5] kissed partner Darren Le Gallo before heading up to the stage to accept her award.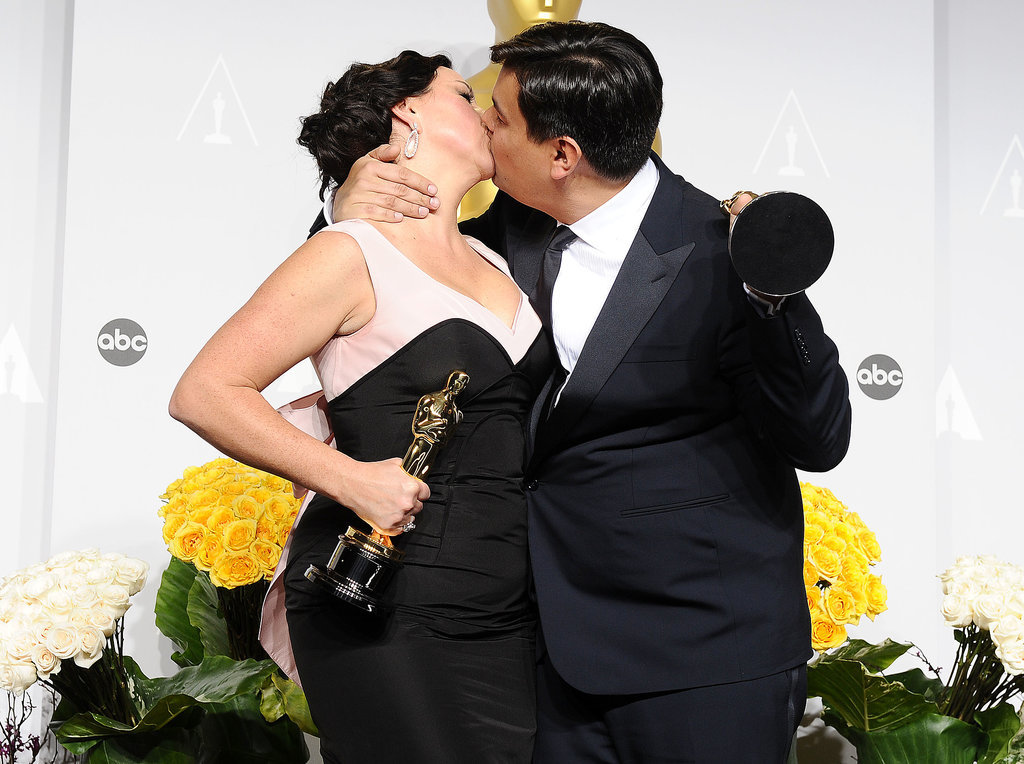 The husband-and-wife team behind Frozen's "Let It Go," Robert Lopez and Kristen Anderson-Lopez [6], had a hot makeout after winning their Oscar.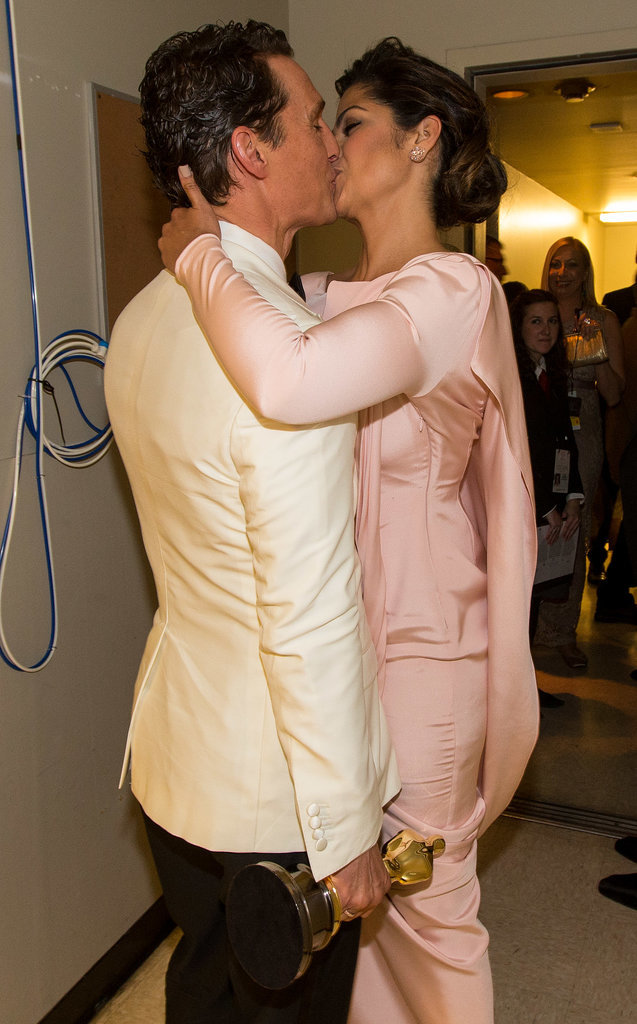 Matthew McConaughey [7] shared a sweet kiss with wife Camila Alves after winning the Oscar for best actor.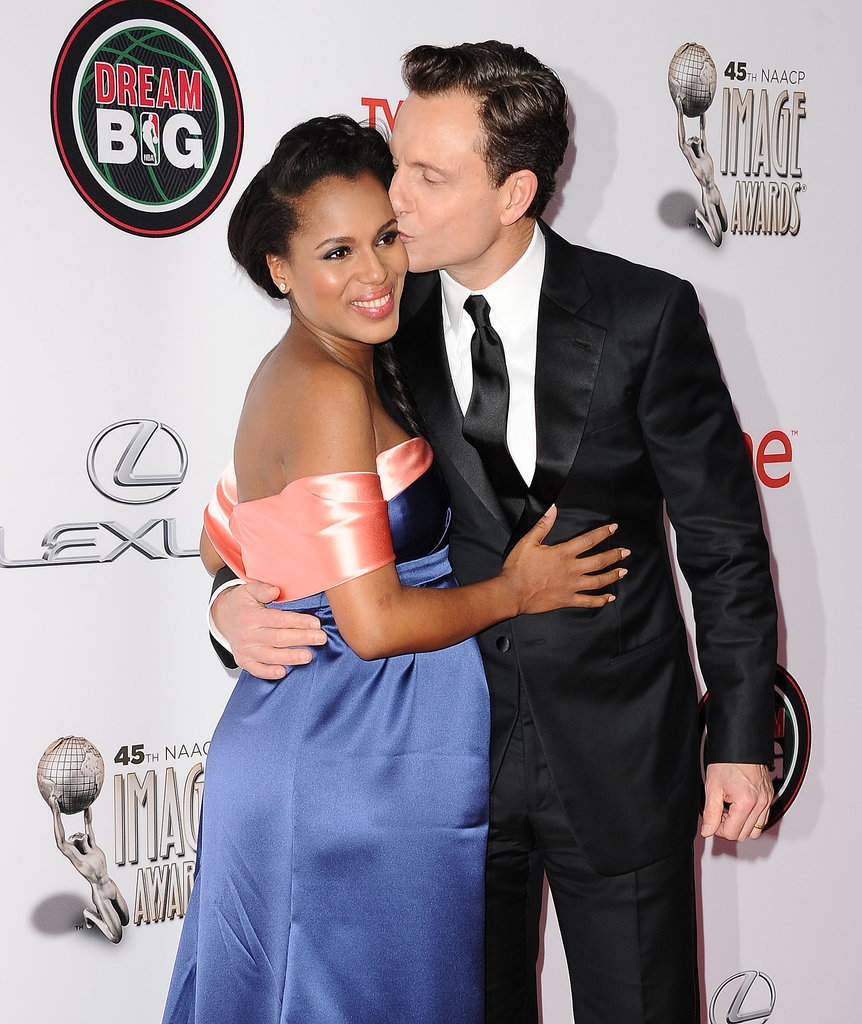 Scandal costars Kerry Washington and Tony Goldwyn got kissy for a photo at the NAACP Image Awards.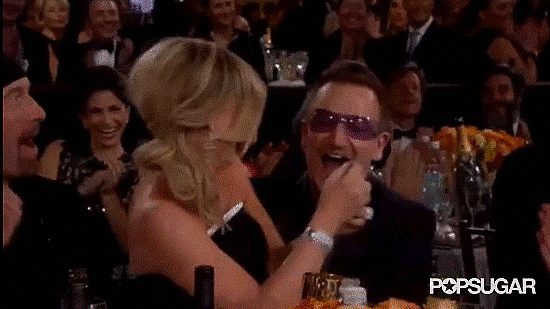 Golden Globes cohost Amy Poehler made out with Bono [8] at the show. NBD [9].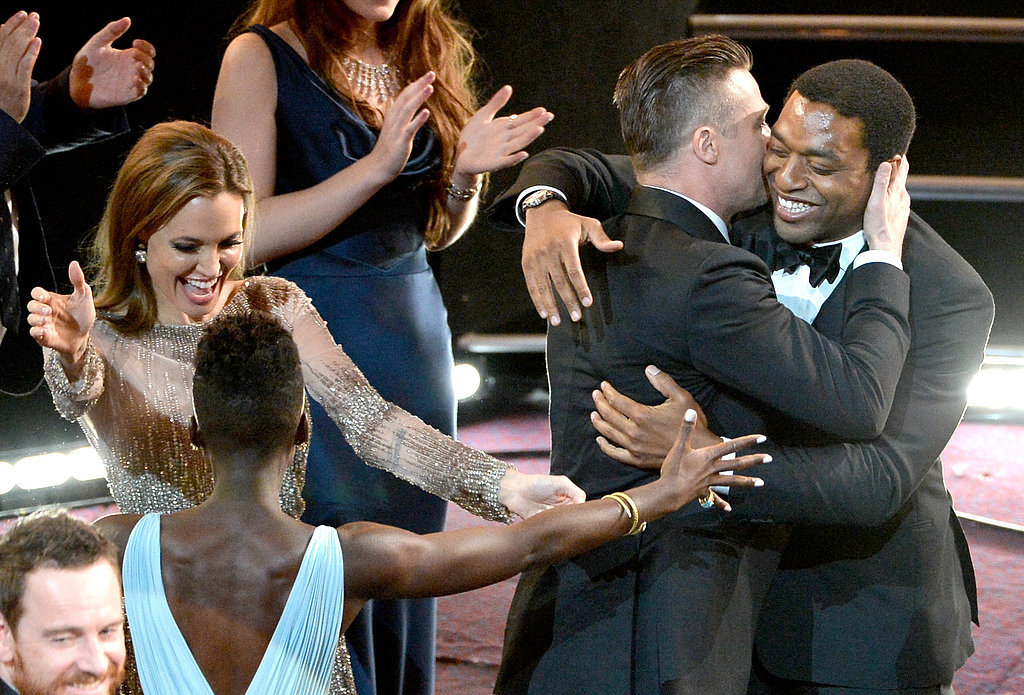 Brad Pitt [10] gave Chiwetel Ejiofor a kiss on the cheek when their film, 12 Years a Slave, was announced as the best picture Oscar winner.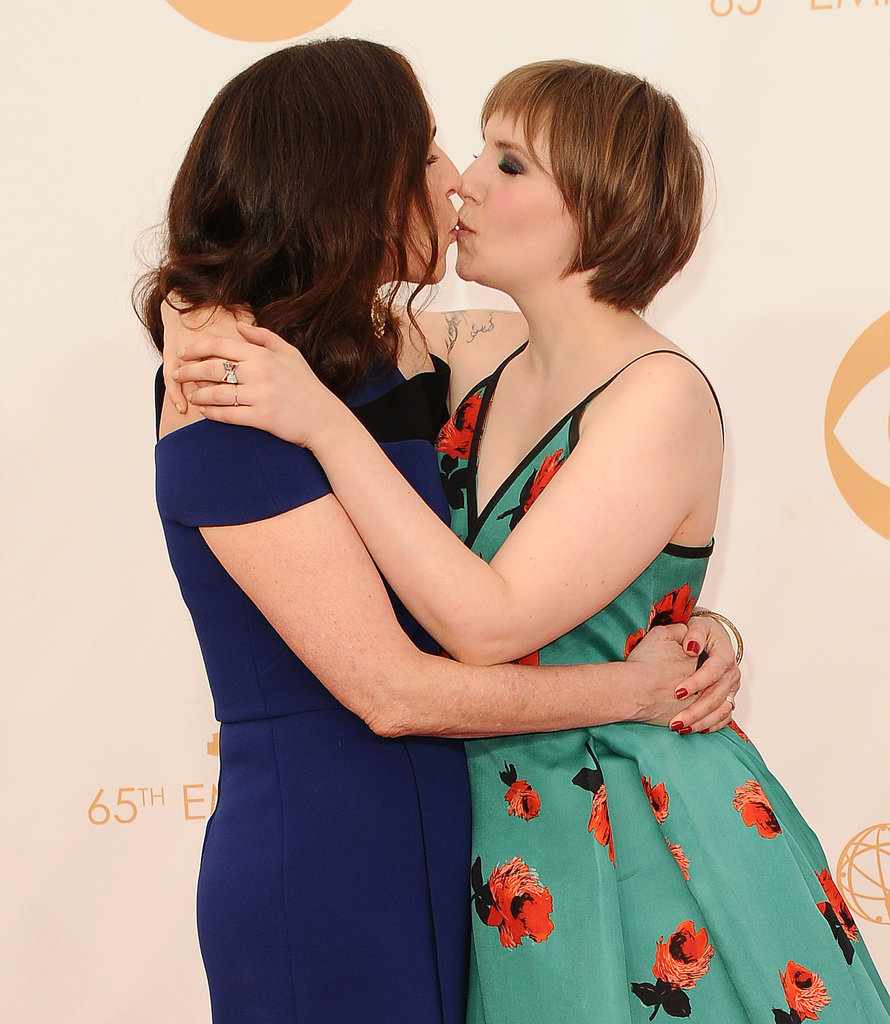 Lena Dunham gave her mom, Laurie Simmons, a peck on the lips at the Emmys.
Dax Shepard and Kristen Bell [11] shared a kiss on the red carpet at the Spirit Awards.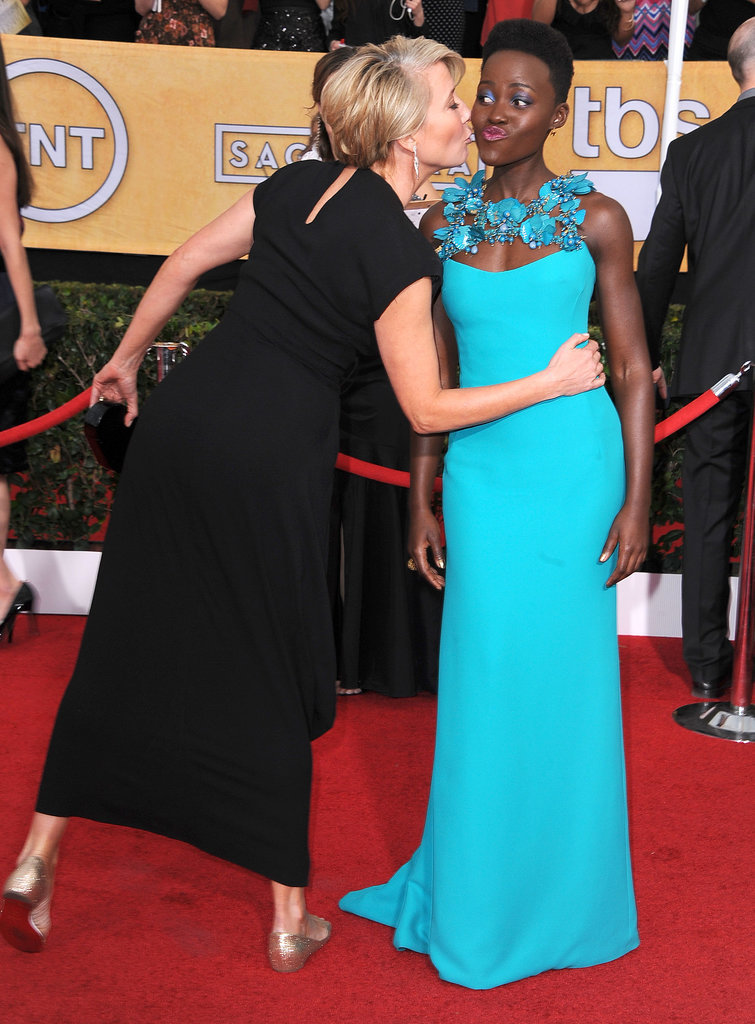 Emma Thompson [12] went in for the side kiss with Lupita Nyong'o at the SAGs.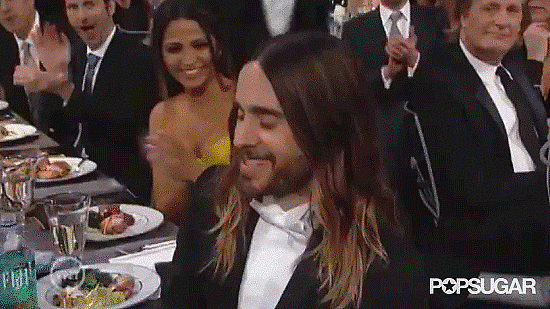 Jared Leto [13] gave his mom, Constance, a kiss before accepting his SAG Award.
Source: TNT [14]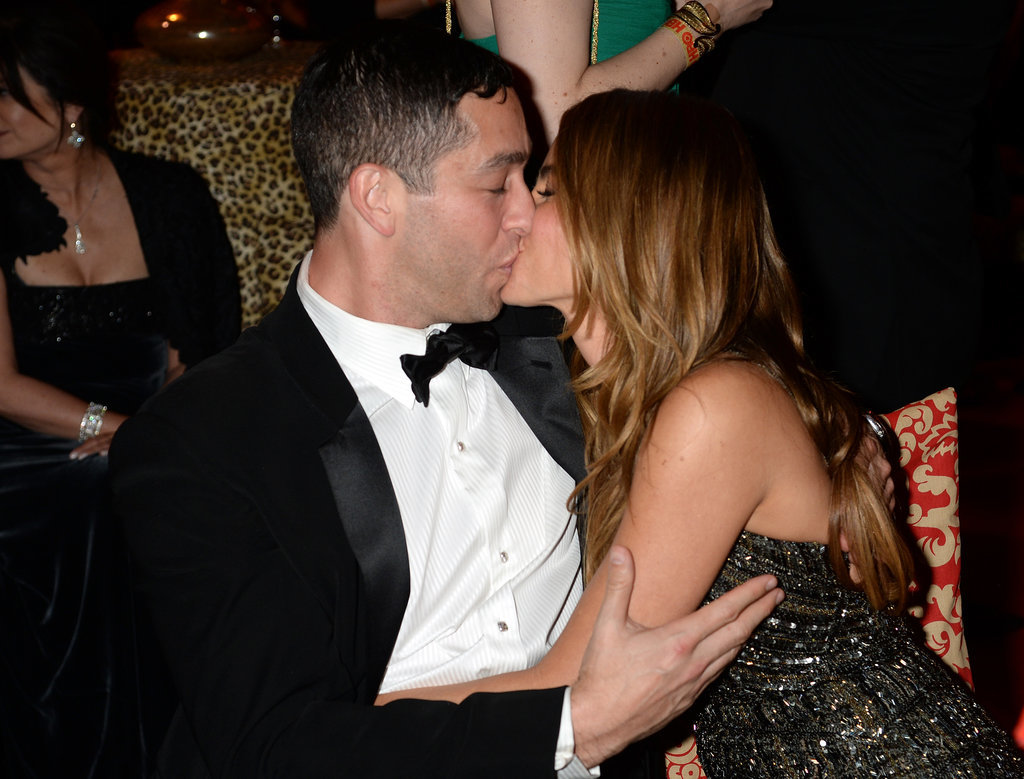 Sofia Vergara kissed her fiancé, Nick Loeb, at a Golden Globes afterparty.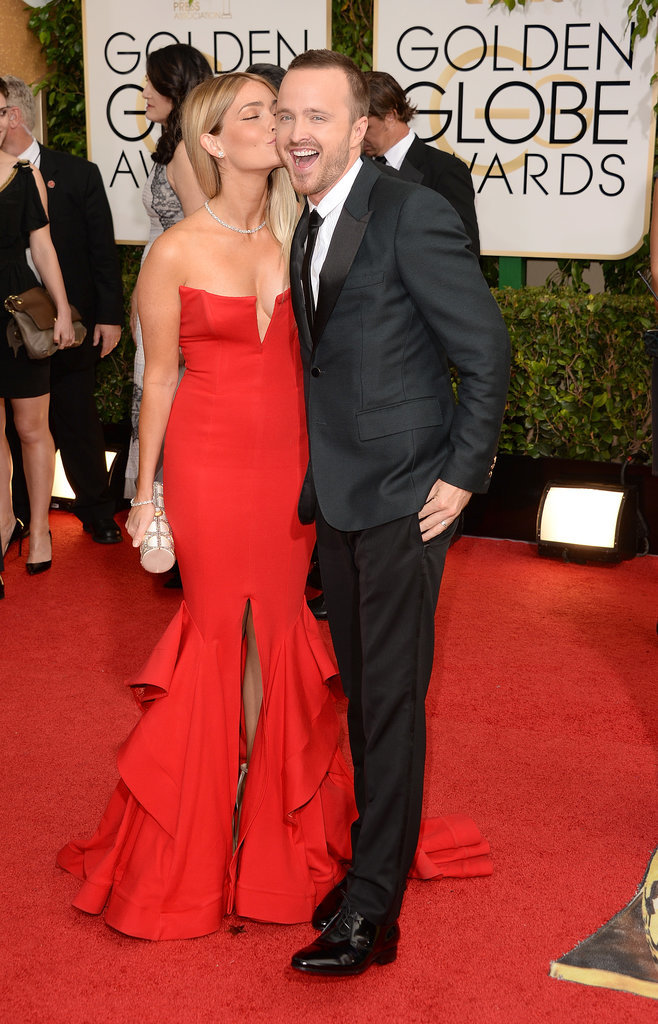 Aaron Paul got a sweet kiss on the cheek from his new wife, Lauren Parsekian, at the Golden Globes.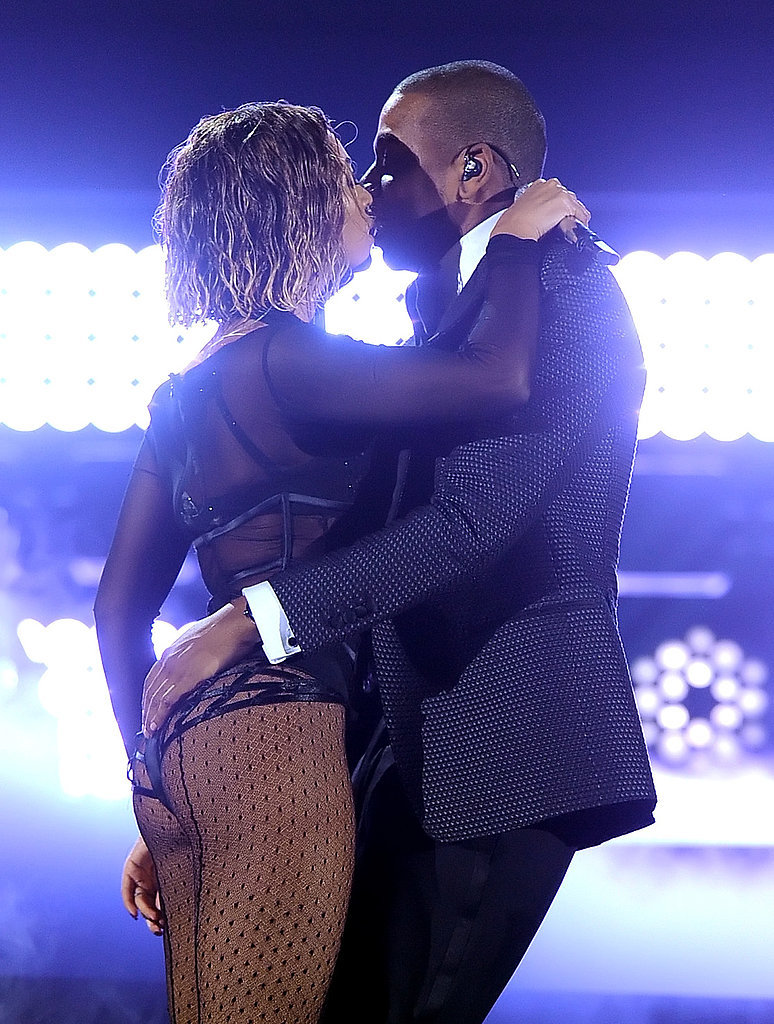 Beyoncé and Jay Z got physical [15], to say the least, during their steamy performance at the Grammys.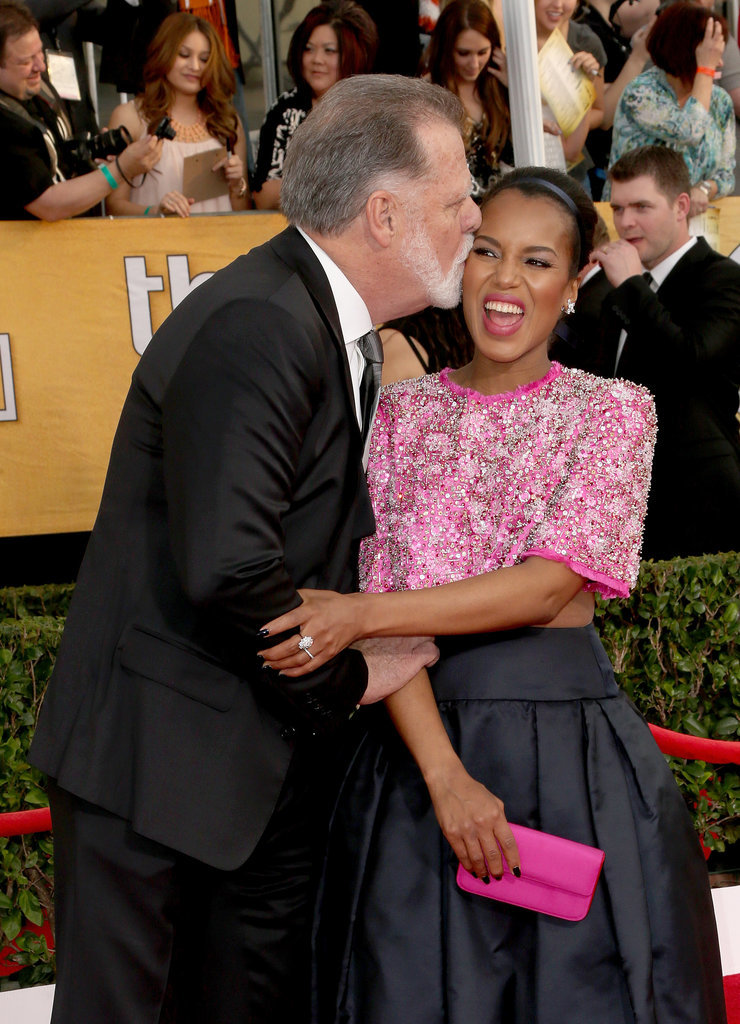 Kerry Washington enjoyed a silly kiss from director (and husband to Helen Mirren [16]) Taylor Hackford at the SAGs.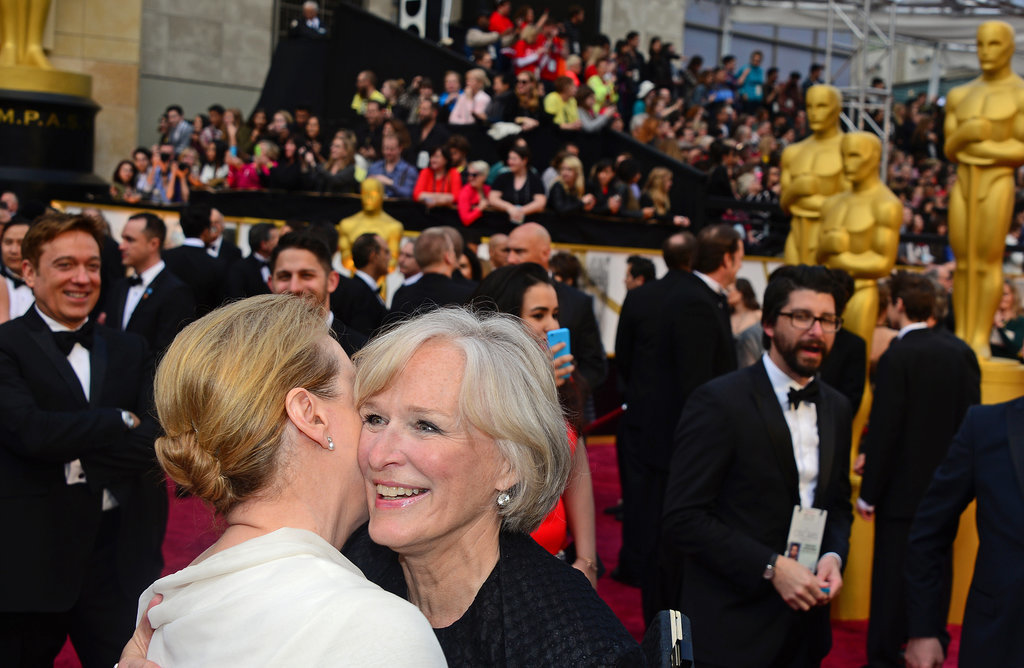 Meryl Streep [17] and Glenn Close embraced on the Oscars red carpet.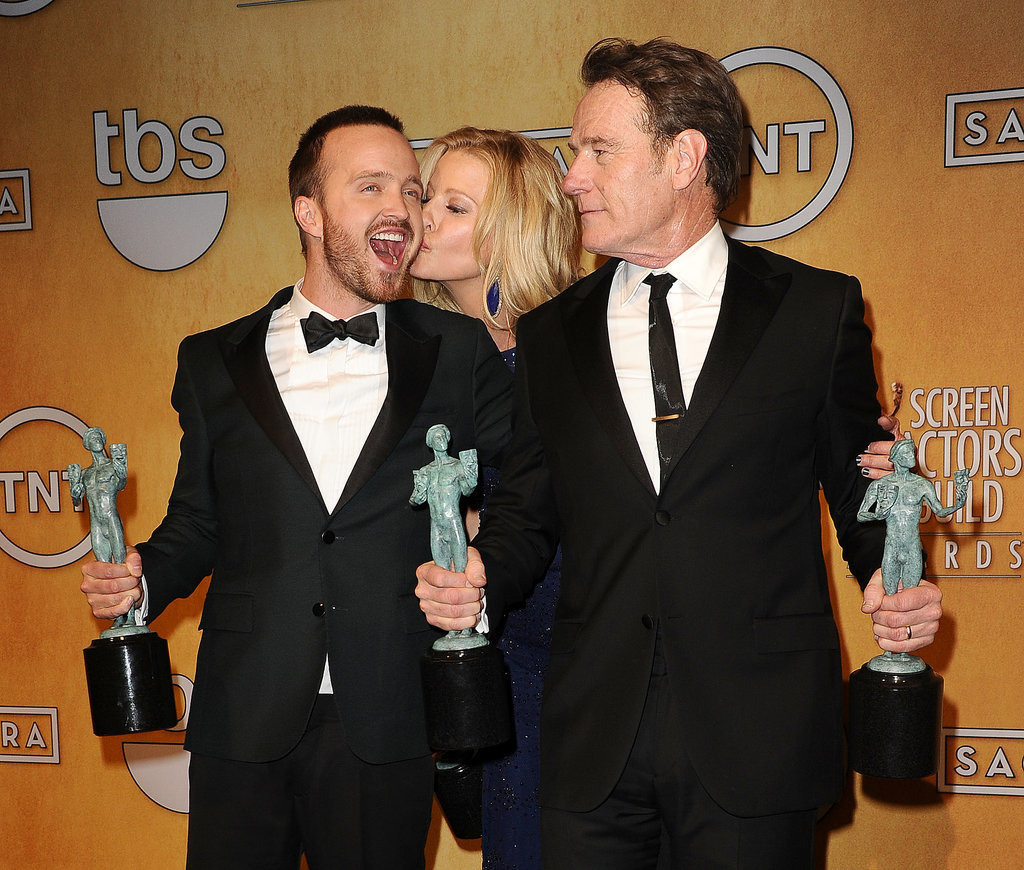 Breaking Bad costars Aaron Paul, Anna Gunn, and Bryan Cranston got kissy after winning their SAG Award.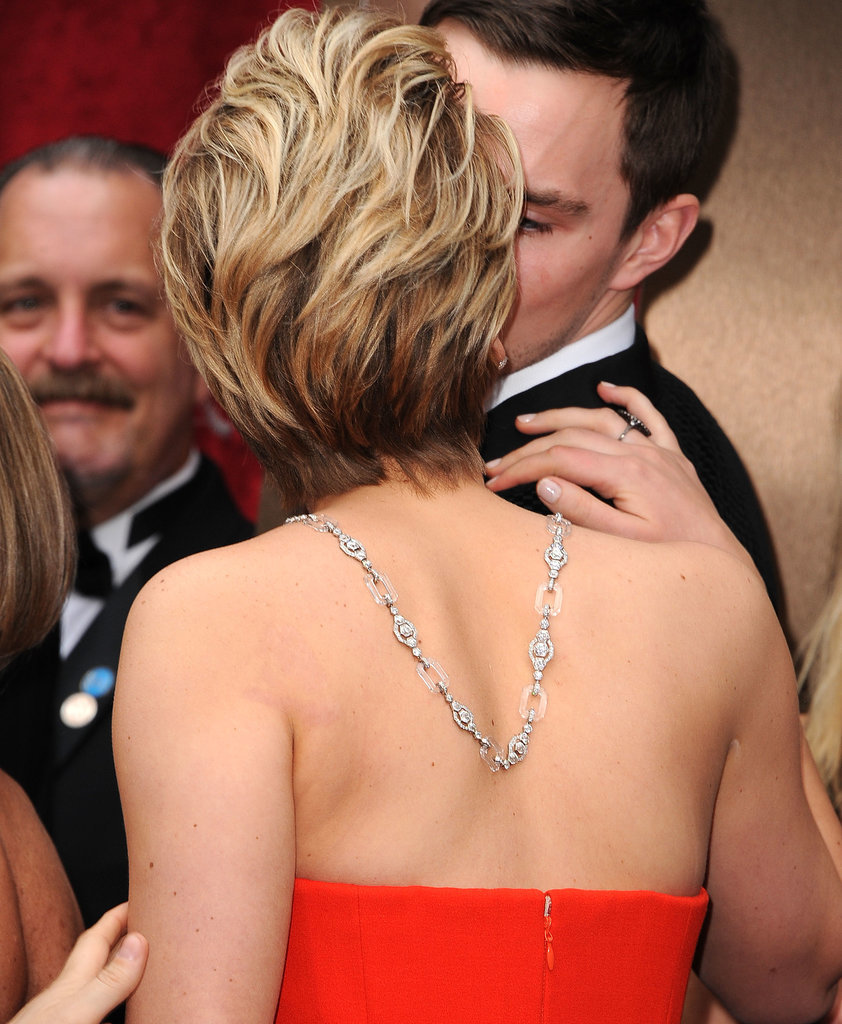 Jennifer Lawrence snuck in a kiss with boyfriend Nicholas Hoult on the Oscars red carpet.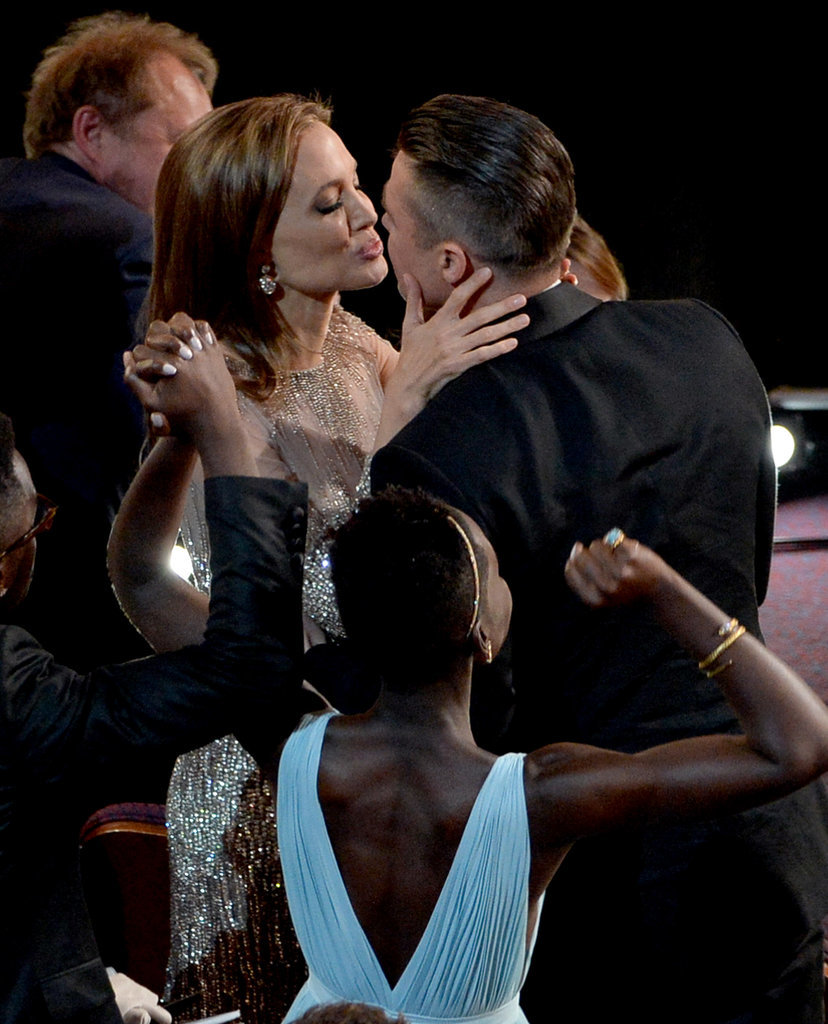 Brad Pitt [18] and Angelina Jolie [19] puckered up at the Oscars.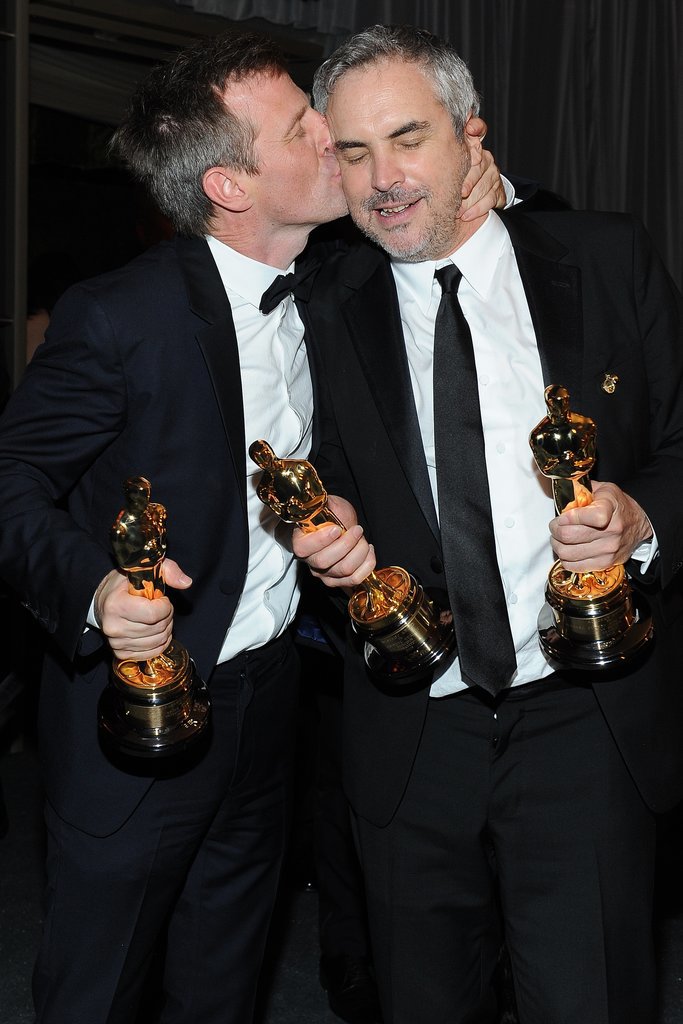 Spike Jonze, who won the Oscar for best original screenplay for Her, planted one on best director winner for Gravity Alfonso Cuarón.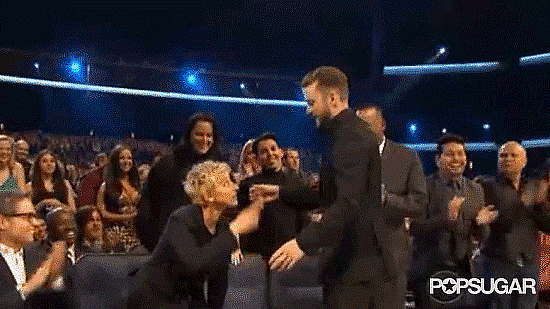 Ellen DeGeneres [20] gave a kiss and hug to Justin Timberlake [21] after pretending to accept his award at the Grammys.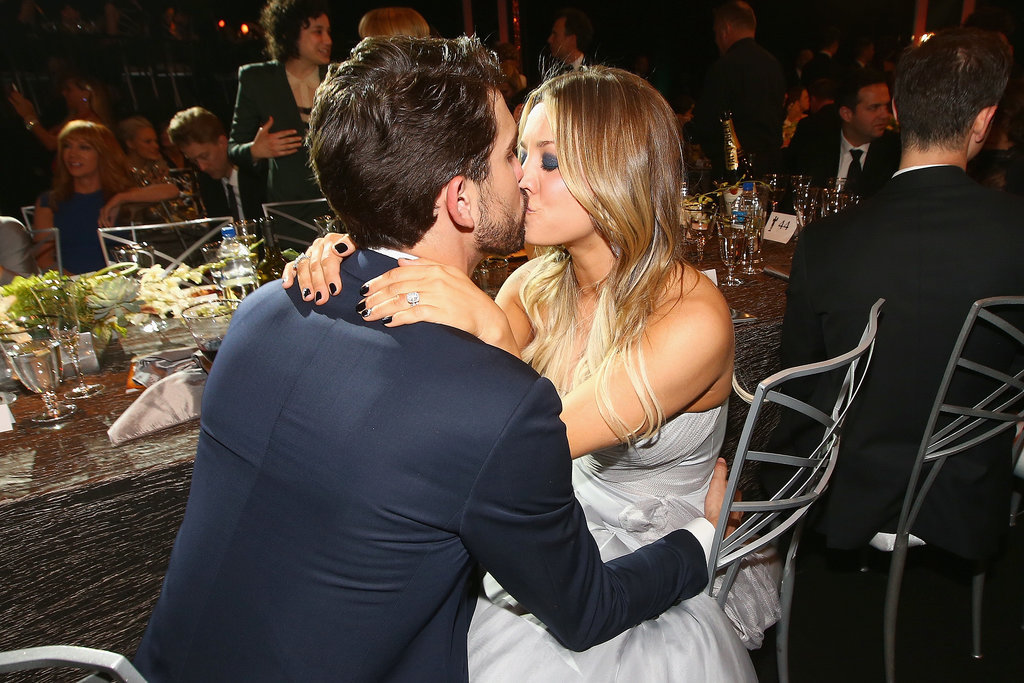 Newlyweds Kaley Cuoco and Ryan Sweeting shared some PDA inside the SAG Awards.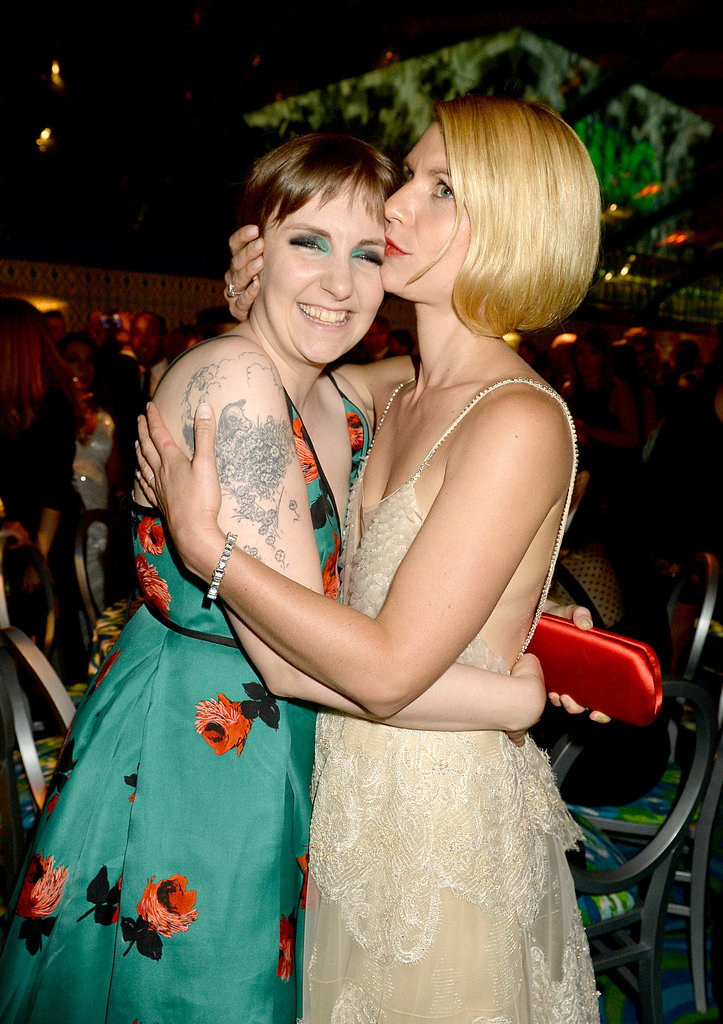 Awww. Claire Danes [22] embraced Lena Dunham at an Emmys afterparty.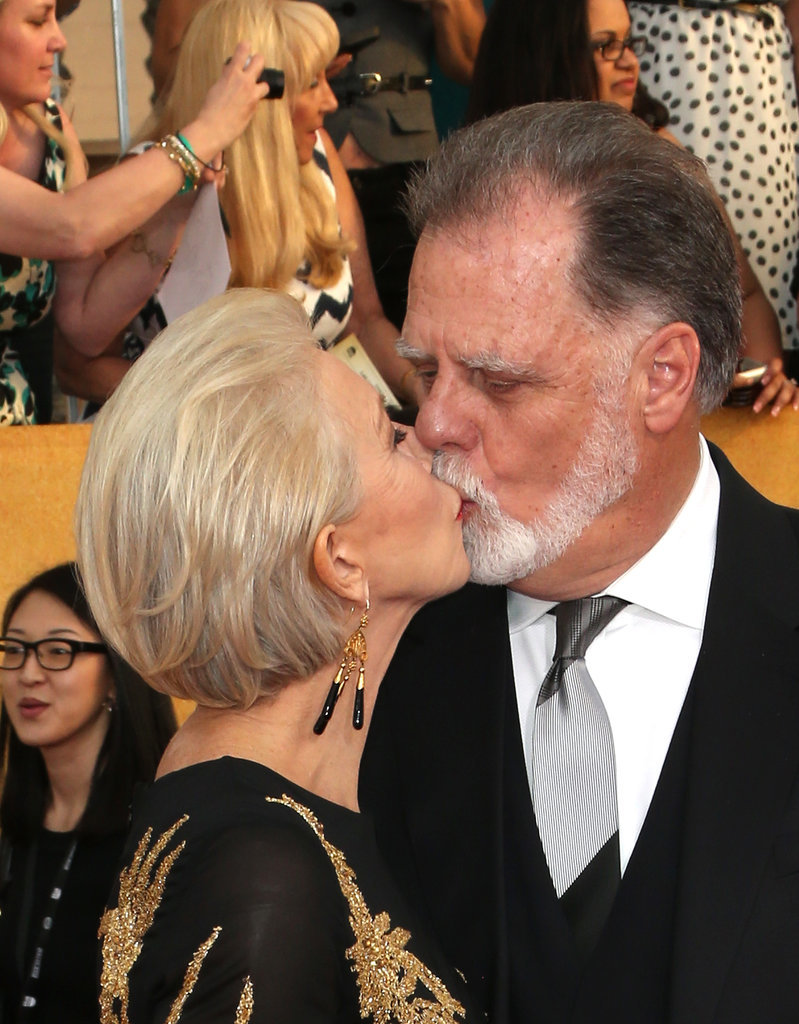 Helen Mirren [23] gave her husband, Taylor Hackford, a kiss while walking the SAG Awards red carpet.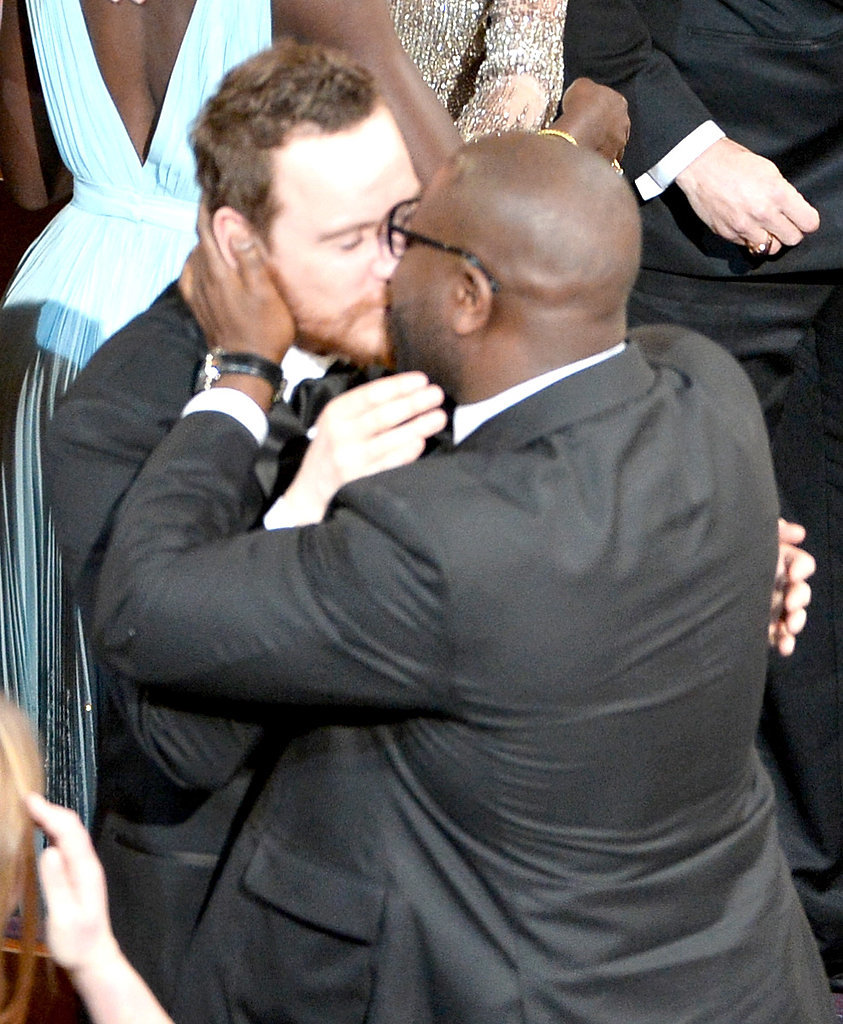 Steve McQueen, the director for 12 Years a Slave, gave Michael Fassbender a big kiss after accepting the Oscar for best picture.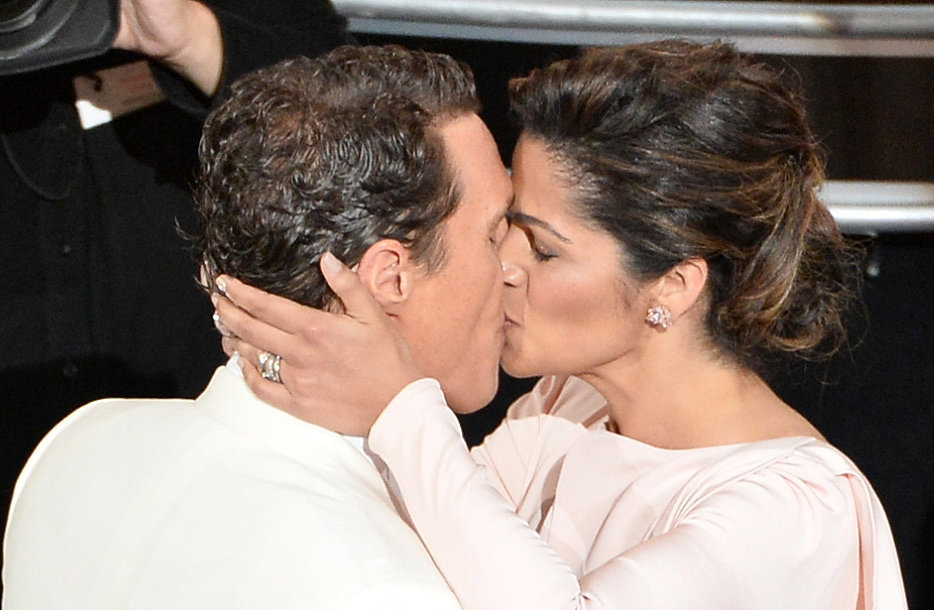 Matthew McConaughey [24] got a big smooch from wife Camila Alves when his name was announced as the Oscar best actor winner.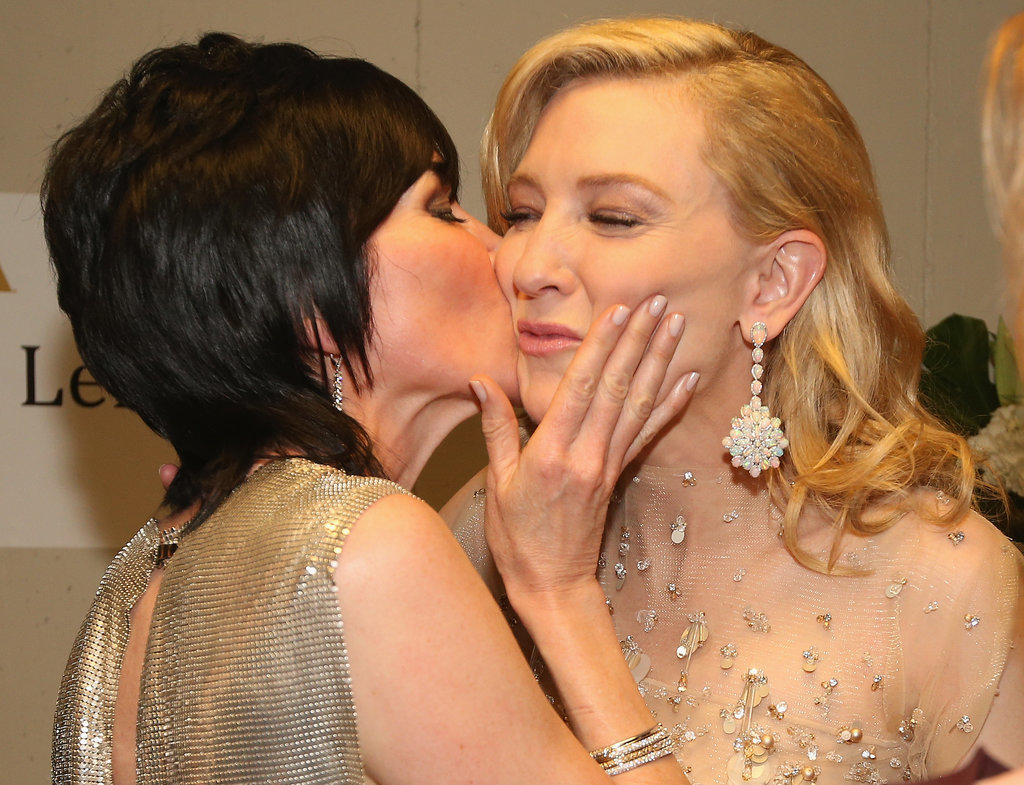 Cate Blanchett [25] got a kiss from her agent Hylda Queally backstage at the Oscars.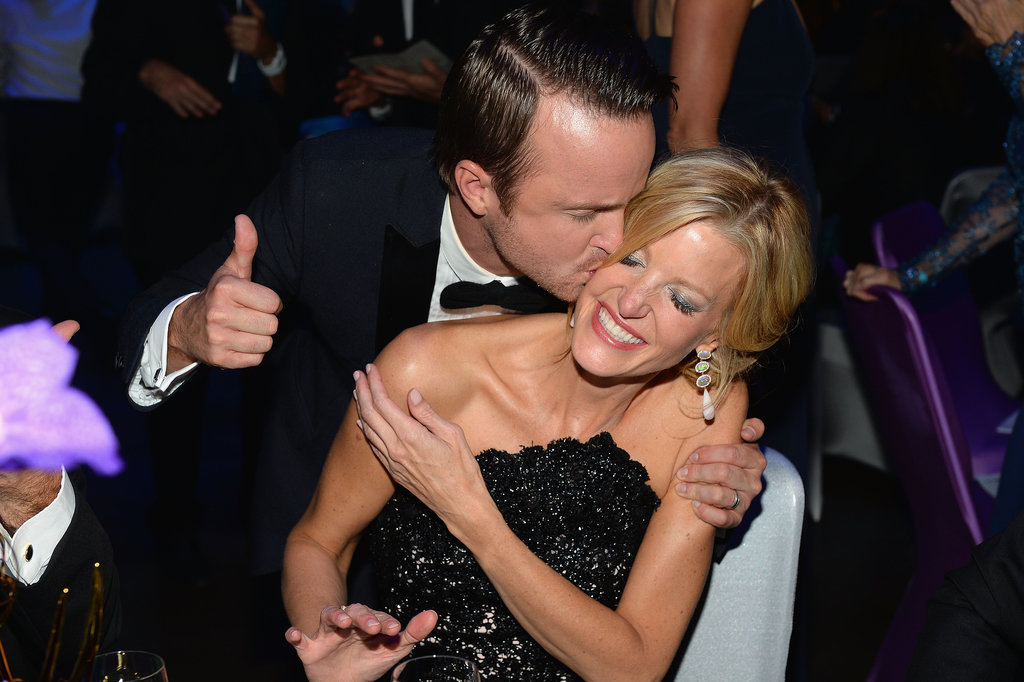 Aaron Paul gave a big kiss to his Breaking Bad costar Anna Gunn at the Emmys.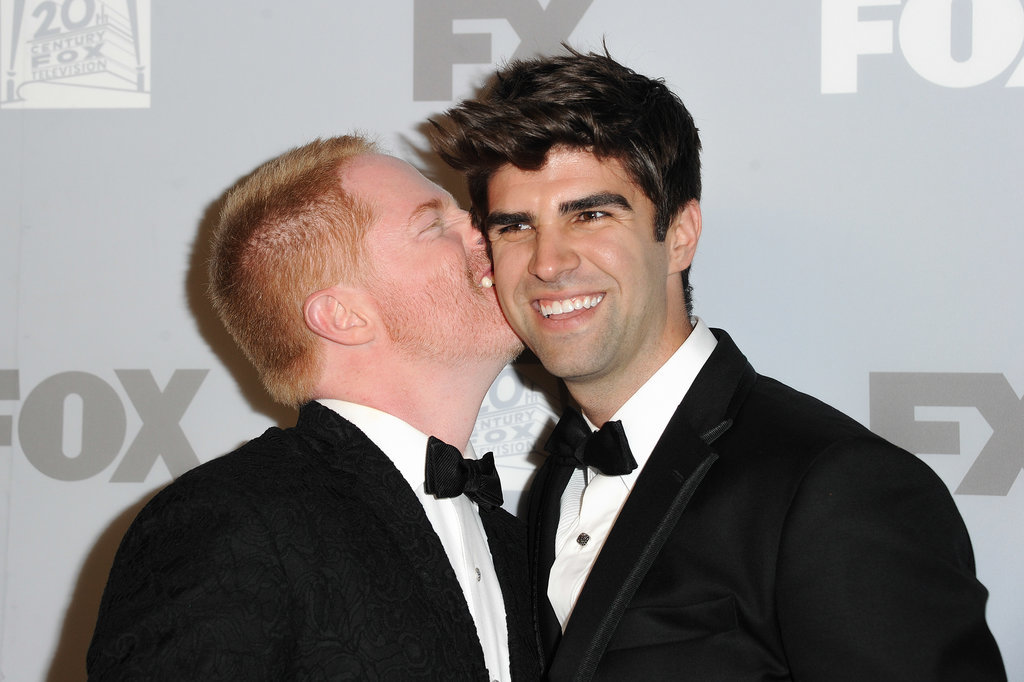 Jesse Tyler Ferguson kissed his husband, Justin Mikita, at the Emmys.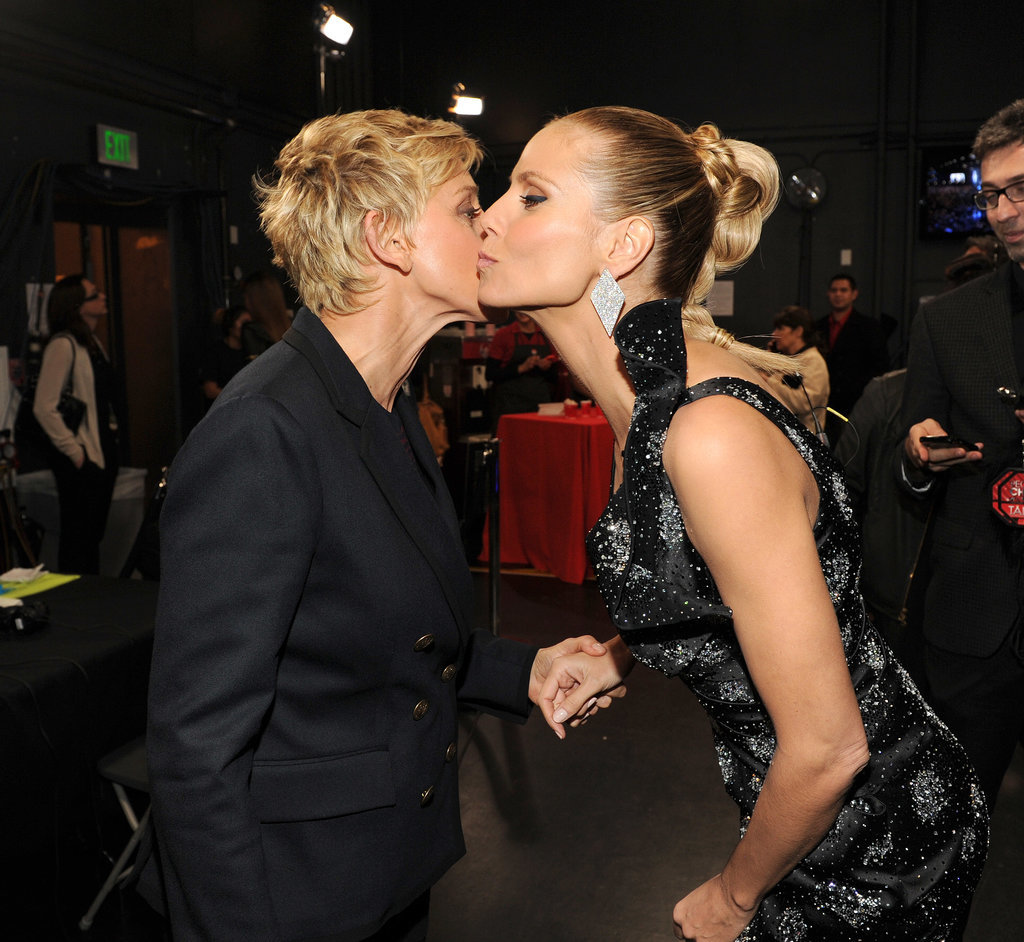 Ellen DeGeneres [26] and Heidi Klum [27] kissed cheeks at the People's Choice Awards.
Jennifer Lawrence kissed director David O. Russell at the SAG Awards.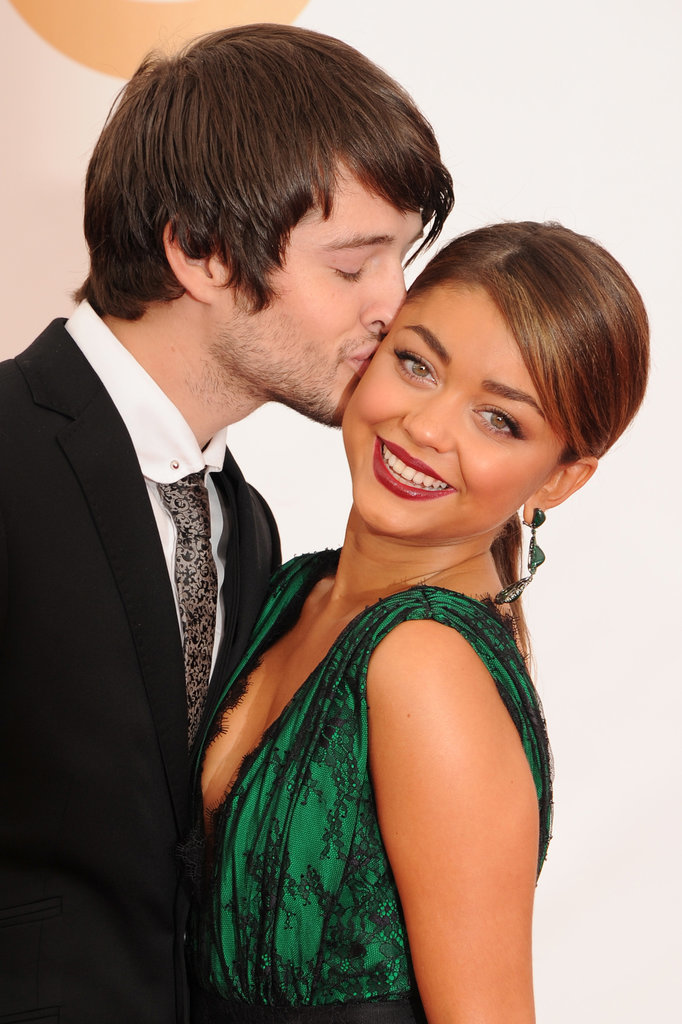 Sarah Hyland received a sweet kiss on the cheek from boyfriend Matt Prokop at the Emmy Awards.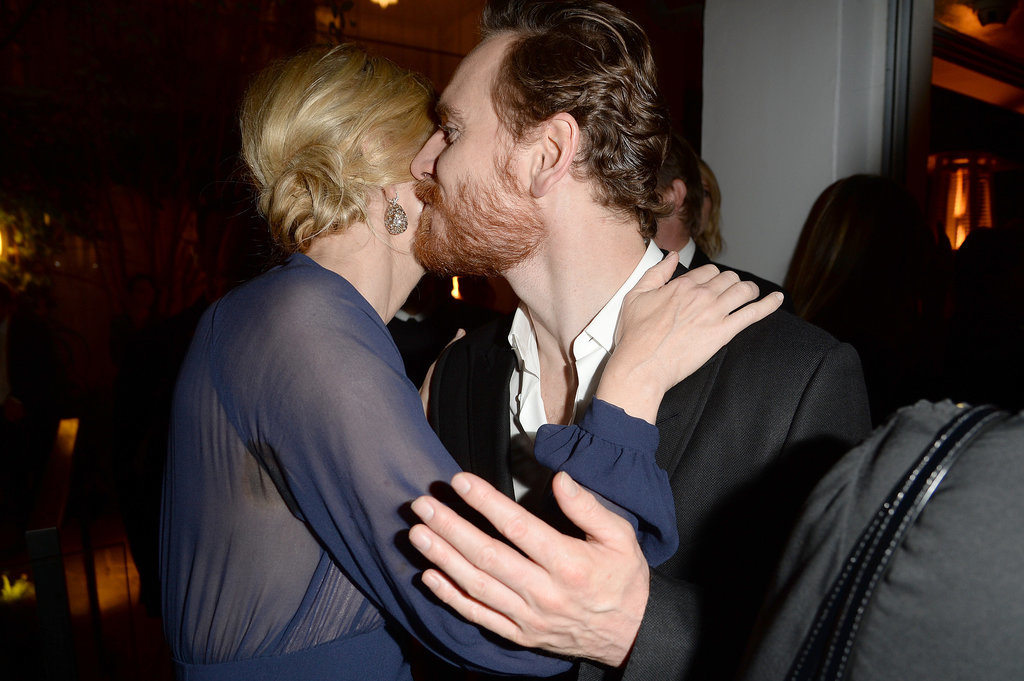 Michael Fassbender gave Cate Blanchett [28] a peck at the AACTA International Awards.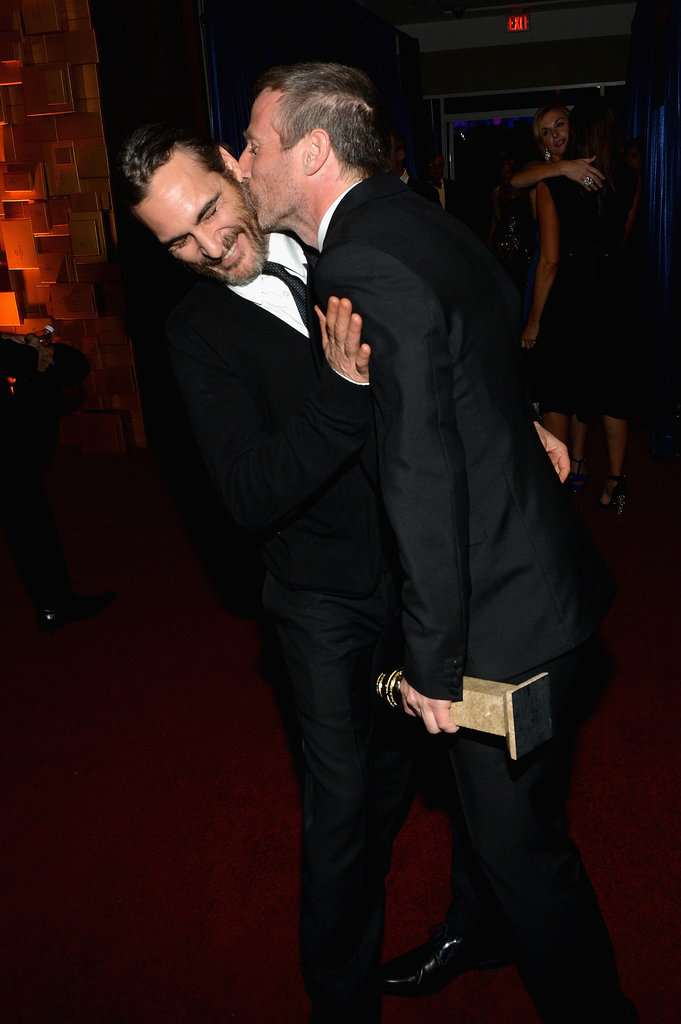 Spike Jonze kissed Joaquin Phoenix [29] at a Golden Globes afterparty.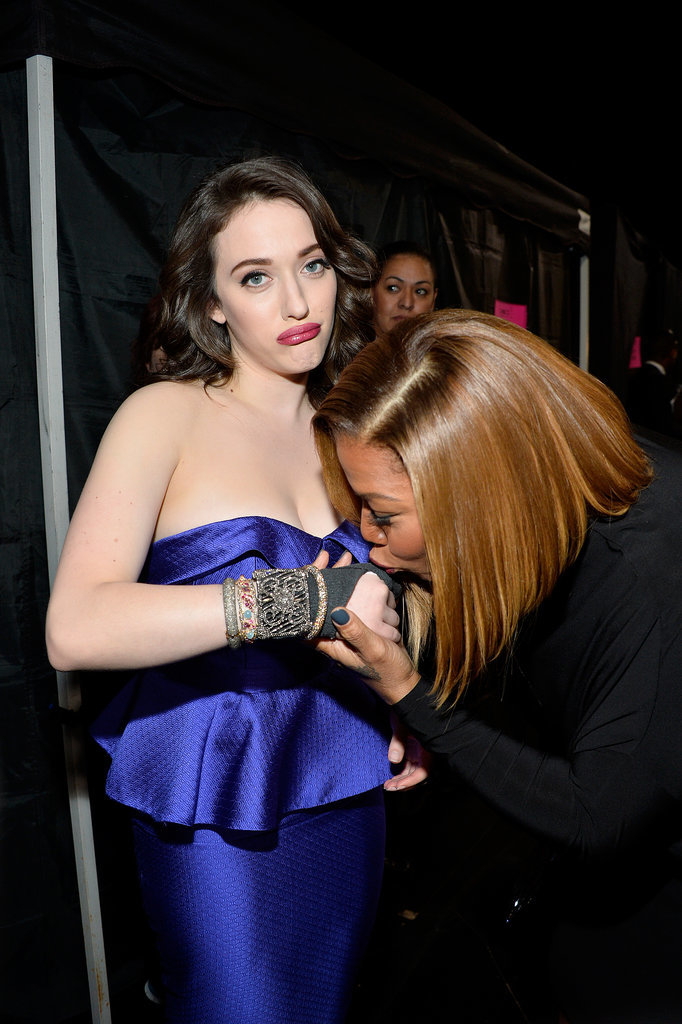 People's Choice Awards cohost Kat Dennings got a sweet kiss on her bandage from Queen Latifah [30].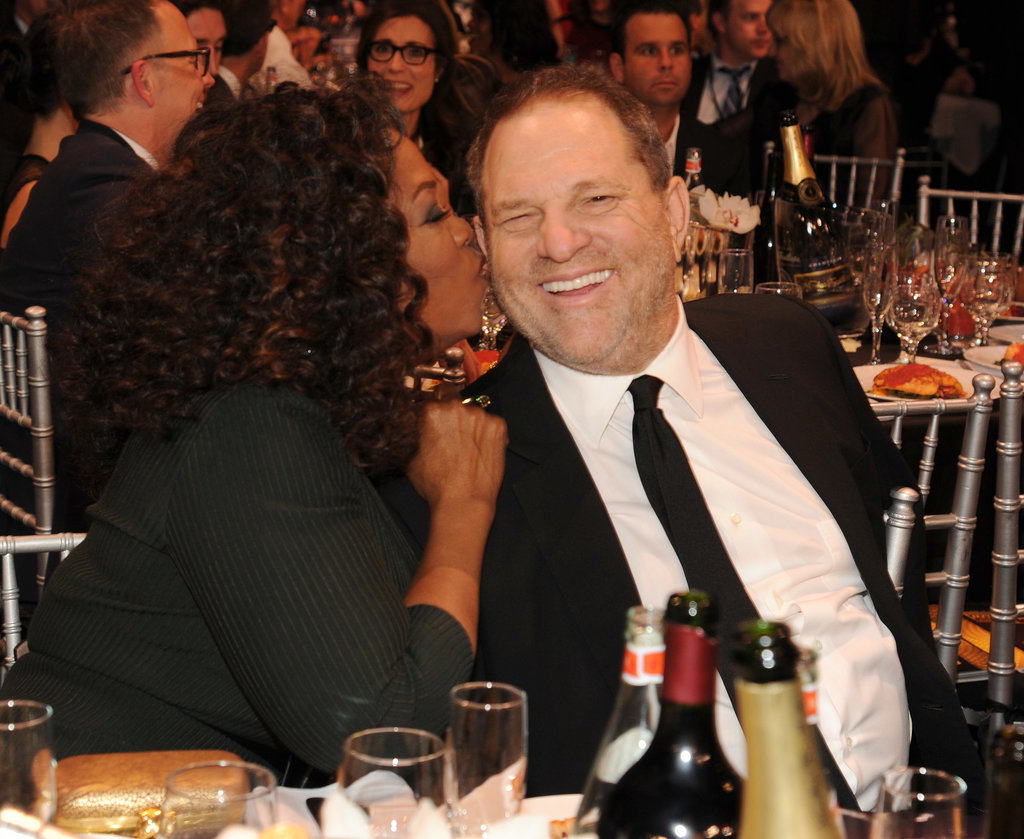 Oprah gave Harvey Weinstein a kiss on the cheek at the Critics' Choice Awards.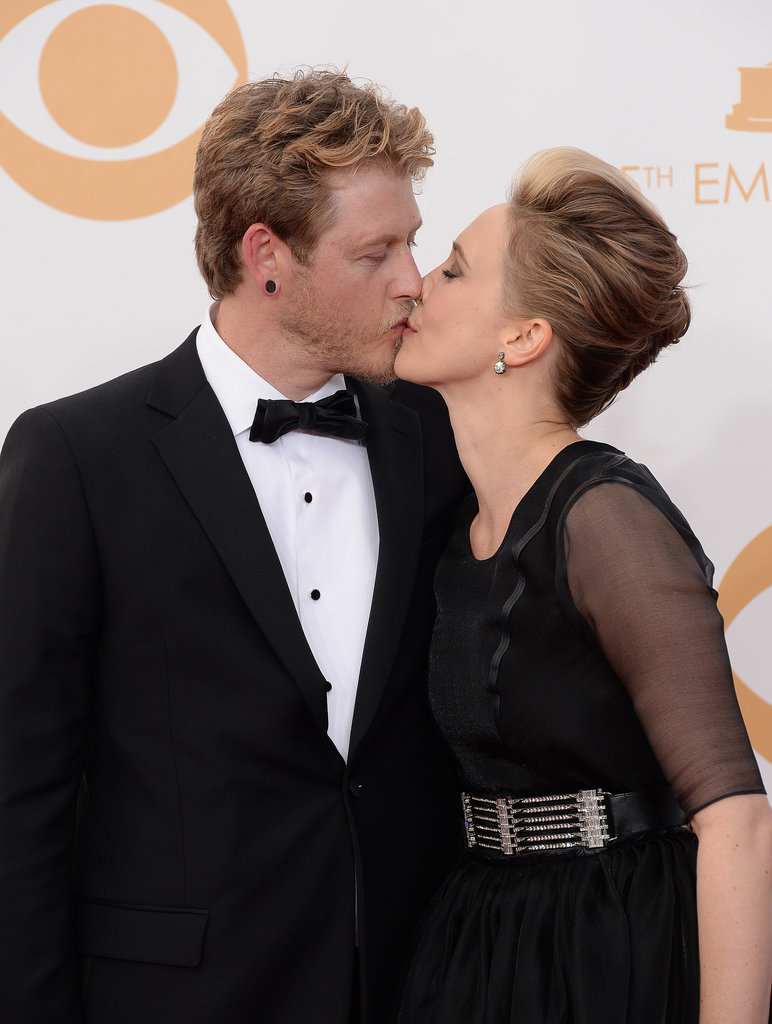 Vera Farmiga kissed husband Renn Hawkey on the Emmys red carpet.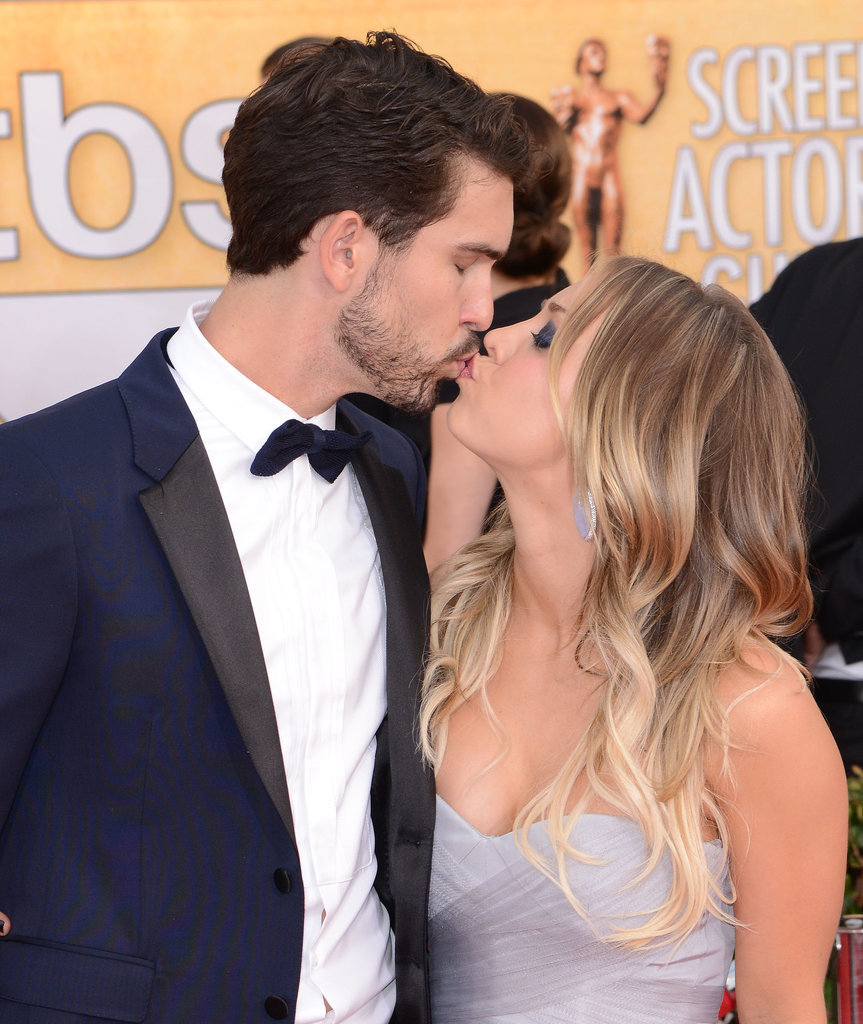 Newlyweds Ryan Sweeting and Kaley Cuoco shared a smooch at the SAG Awards.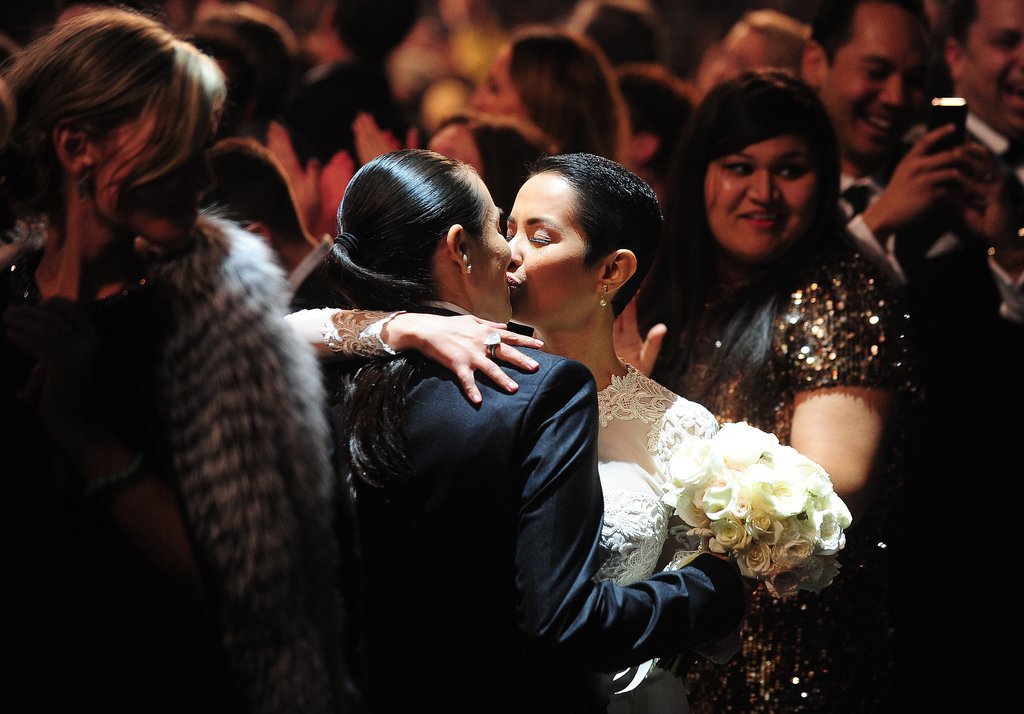 More than 30 couples wed at the Grammy Awards [31] during Macklemore & Ryan Lewis's performance of "Same Love."
The couples sealed their "I dos" with a kiss.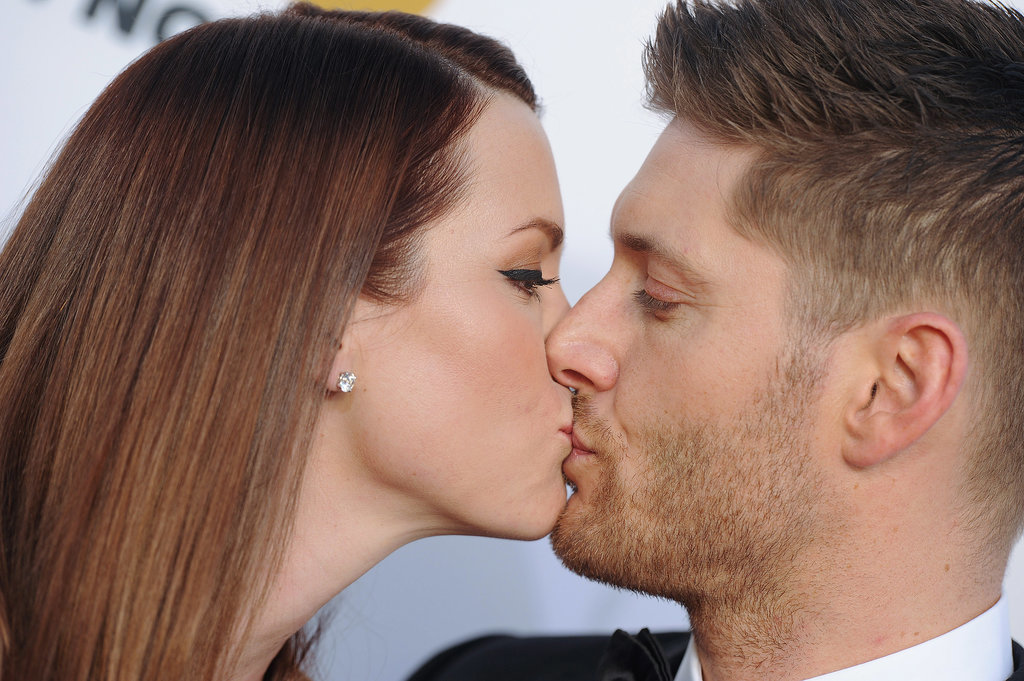 Jensen Ackles and wife Danneel got kissy on the red carpet of the Critics' Choice Awards.
Christoph Waltz embraced Lupita Nyong'o after presenting her with the Oscar for best actress.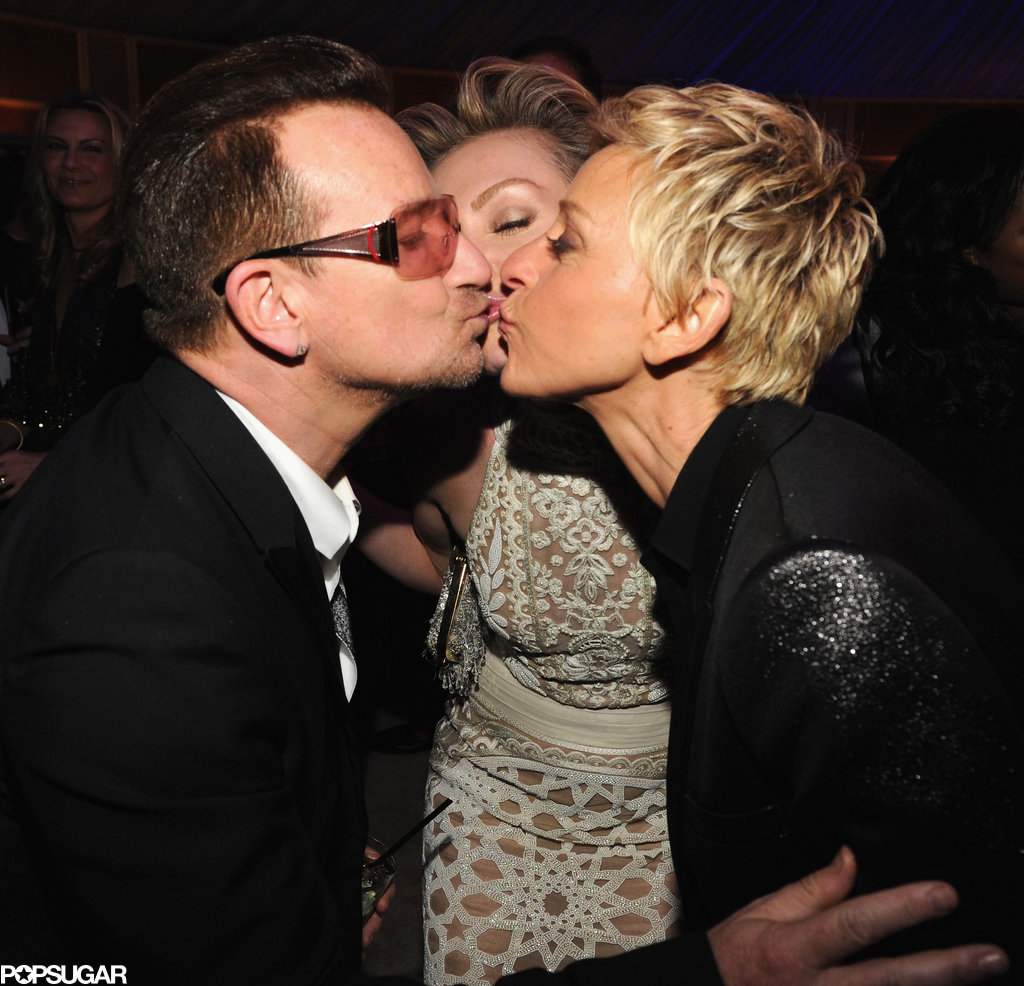 Bono [32], Portia de Rossi [33], and Ellen DeGeneres [34] went in for a three-way kiss at the Vanity Fair Oscars party.