Can Women Have It All?
Like us on Facebook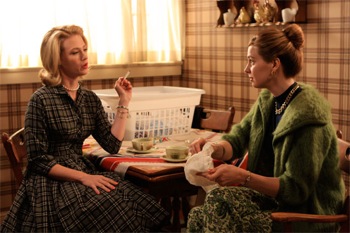 A successful career. A loving marriage. Well-loved and well-behaved children. The promise of women's liberation holds that women can have all of this if that's what they want. But one teacher wrote in the Daily Mail yesterday that telling a young girl that she can reach the top of the career ladder and raise a family is passing on nothing more than a fairy tale. This not-so-modern woman thinks:
"The young women we are sending out into the world believe they can have it all — and, if they don't, they will have failed. And what a tragedy that is, because the truth is that modern women can't have it all. They may succeed in their careers and they may succeed as mothers, but to do both at the same time? No, that is not possible without making huge sacrifices which many will find simply too much."
Obviously life is full of compromises and trade-offs, but I don't think that means women have to choose between success outside the home and success inside the home. With a little balance, I think women, just like men, can manage both. What do you think?
Photos courtesy of AMC