Children Write Letters to God
Found! Dear God . . .
Like us on Facebook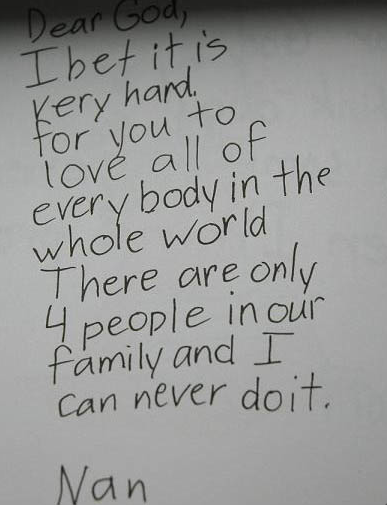 Move over Bill Cosby. God seems to be getting an earful of the darndest things outta kids these days. The following are a batch of letters — or prayers — intended for the big dude upstairs. Some are thankful for one thing and upset about another, others have questions or make requests, and then there are those that shamelessly hate that b*tch Jennifer Horton. God understands, I'm sure.