ADVERTISEMENT ( more slides)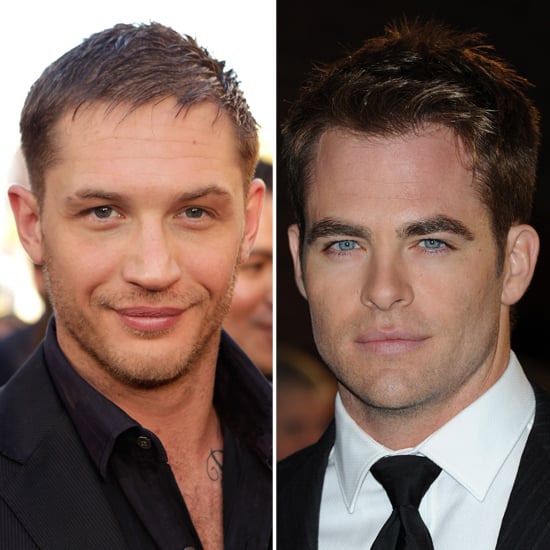 1
Who'd You Pick: Tom Hardy or Chris Pine?
This Means War
's wide release is today, and the rom-com stars Brit hottie Tom Hardy and
Star Trek
's Chris Pine as two CIA buddies fighting over (a very lucky) Reese Witherspoon. (Check out
BuzzSugar's review of This Means War
.) Both actors are smokin' in the flick, whether they're fighting bad guys and wielding guns or dressed in their finest for date night. And Chris and Tom have some things in common: they've both played action stars, they've both played shaggy-haired '70s men, and they both have a
Star Trek
connection. But it seems like every woman we've talked to falls into either the Chris or the Tom camp — so which one are you in? Check out some of the hottest photos of the two sexy stars and tell us: are you team Tom or team Chris?
Source: Getty